Alex Glow made some pretty cool light up Merlin Armor.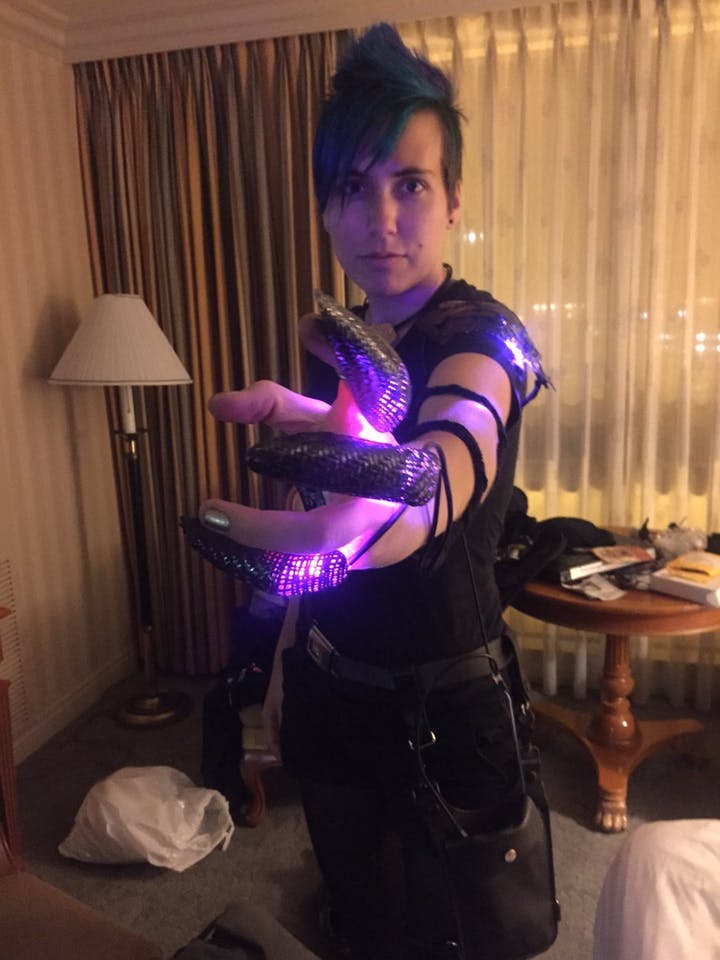 This carbon-fiber armor has an LED underbelly.  It uses NeoPixel LED strips to run light animations.  The armor pieces can be made to mix and match.  All pieces hook up to a battery back and micro-controller – both of which Alex made some 3-D printed holders to wear on a belt.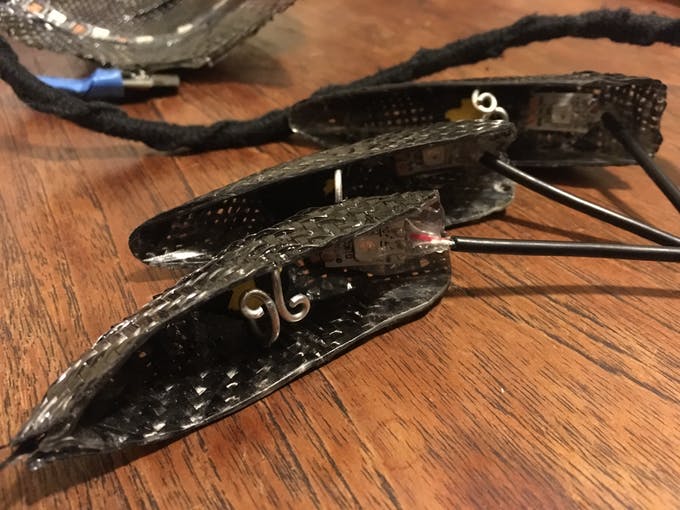 The LEDs are mounted so they face towards the skin to create an under-lit effect.
Code for the project, as well as the plans for the 3-D printed utility pockets, can be found on Hackster.IO Project page.