Monta Elkins at Fox Guard made a festive holiday ornament to hang on the tree.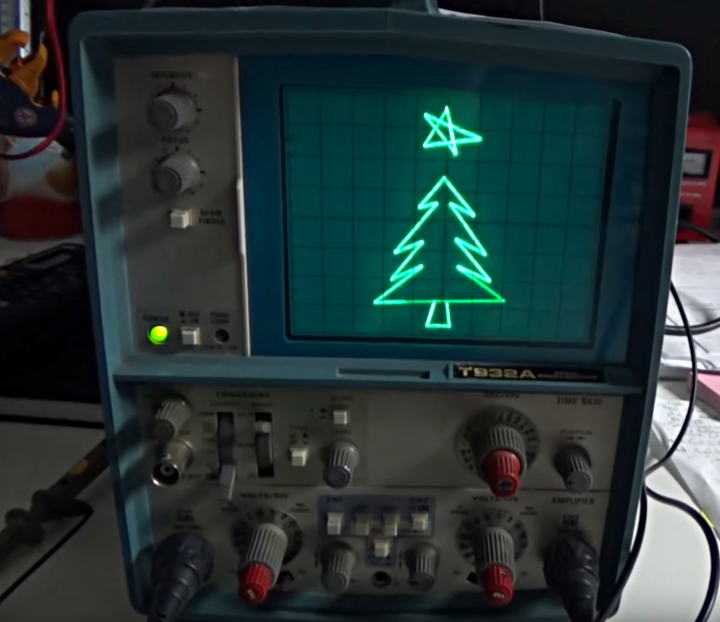 Using the digital to analog converter (DAC) pins on a Teensy 3.5 Monta was able to display a drawing of a holiday tree on a Tektronix T32A oscilliscope.  He went old school in the design process and first drew the design on graph paper to plot the coordinates for the design.  Then wrote some code to  draw lines between the coordinates to create the tree.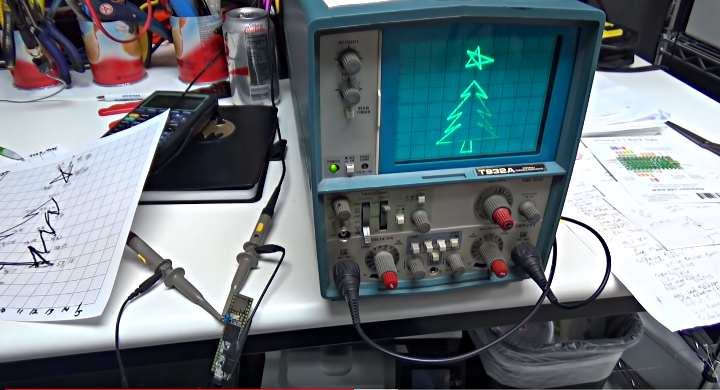 Okay, maybe it's a *little* heavy to hang on a tree, but it is festive!