Ross Fish of Moffenzeef Modular has made an incredible drone synthesizer modular – The Stargazer.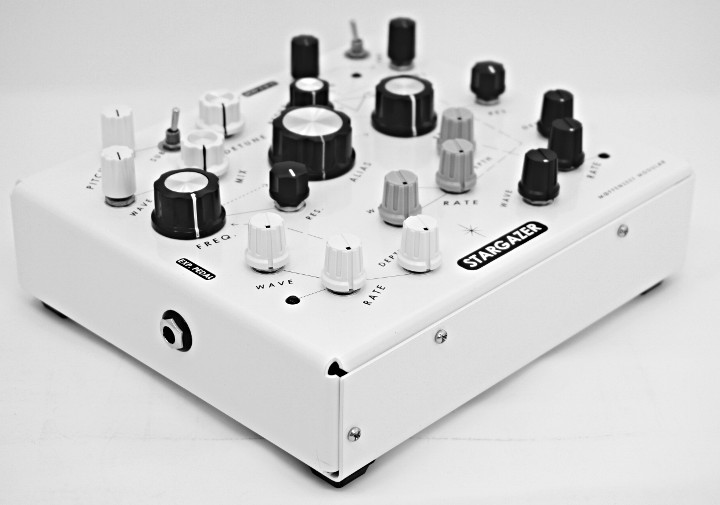 STARGAZER is packed with features: dual wavetable oscillator with ninety arbitrary waveforms, two resonant lowpass filters, three wavetable LFO's, sample rate reduction, bit rate reduction, amplitude modulation, and CMOS distortion. The expression pedal input can be used to control the speed of all three LFOs at the same time which free up your hands to control other aspects of the drone.   It's also firmware upgradeable!
STAGAZER uses the Teensy Audio Library and is Ardunio compatible with code available on GitHub.