Recent Blog Posts
Dave retrofitted a couple of Wii Nunchuks into custom controllers for Counter-Strike: Global Offensive (CS:GO).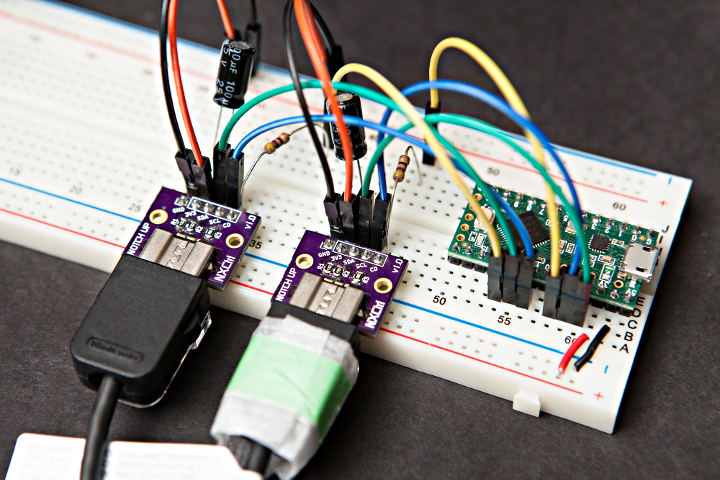 Dave was already working on a project using two Wii Nunchuks for a custom controller when he came across a Reddit post […]
Jesse M put together a MIDI to DMX controller to provide an simple way to control a variety of lights with any software or hardware that can transmit MIDI.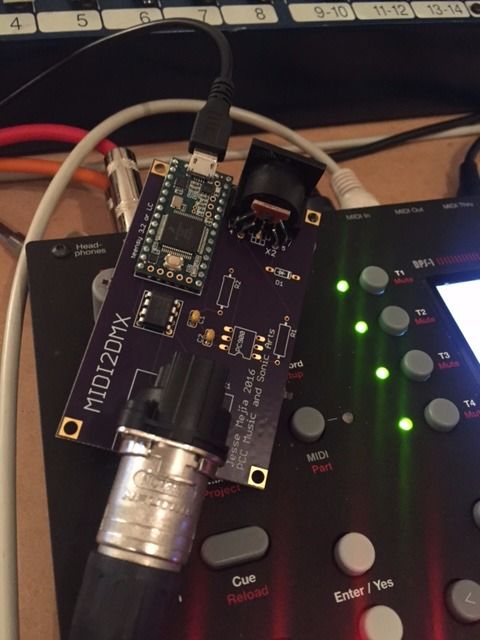 This low cost, easy to build MIDI2DMX board makes it easy to sequence lights for live music performances.  Jesse developed the board after […]
Ishkabbible (forum user) is part of a team of scientists is building a camera simulator that's being used to validate commands that will be sent to the cameras on the OSIRIS-REx spacecraft.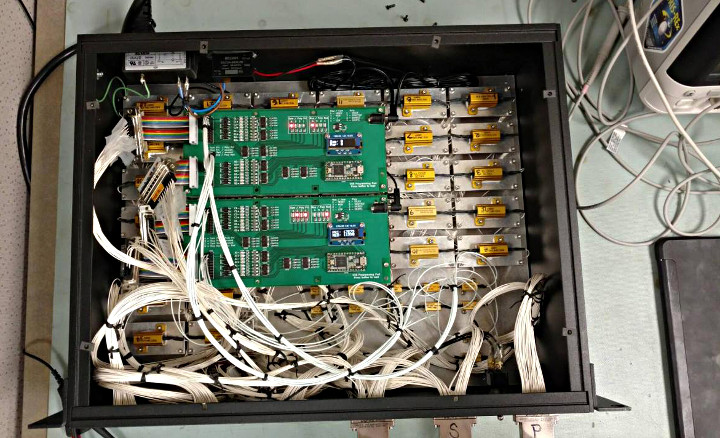 The OSIRIS-REx spacecraft is traveling to Bennu, and asteroid that has a relatively high probability of hitting impacting the Earth in […]
Frank Adams used a Teensy to turn an old laptop into a server crash cart.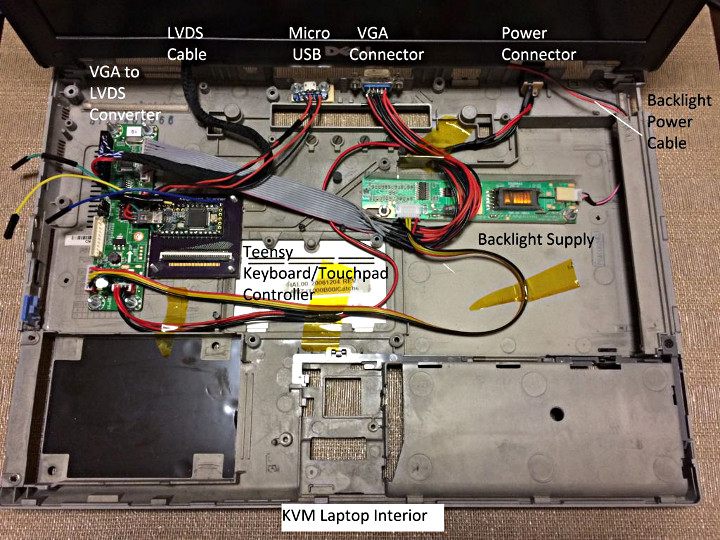 A popular tool in many server farms, a KVM (Keyboard, Video display, Mouse) or "crash cart" is a diagnostic tool you can wheel up and plug into a […]
Ben Krasnow of Applied Science reverse engineered an electron microscope to add image capture using a Teensy-LC.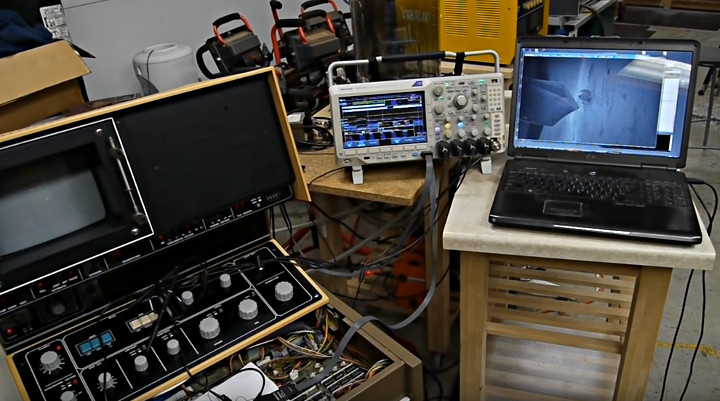 The image capture system allows Ben to connect a computer to the electron microscope and capture images directly.
He started with analog video signal that the SEM […]
All Blog Posts »
We would love to show your Teensy-based project here.
Please post a new thread on this forum with at least one photo, a short description and your name or a nickname as you'd like to be known.