Recent Blog Posts
Jean Marc is using the Teensy 4.0 and a wide angle LCD screen to run an Atari 520ST emulator and play classic games.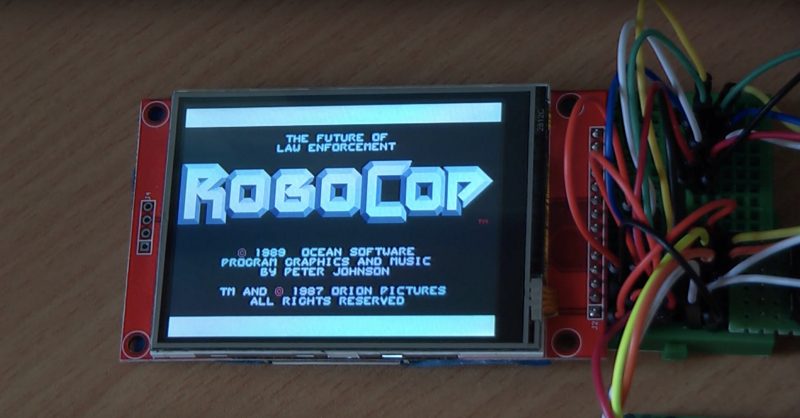 This pocket-sized retro gaming emulator by Jean Marc packs a punch, supporting five classic gaming consoles: the Atari2600, the Philips Videopac/Odyssey, the Colecovision, the NES and the Atari800. Jean Marc uses a Teensy 4.0, a TFT LCD screen, an analog joypad and a few […]
Koka Nikoladze is a composer and DIY instrument maker who has made a project called Koka's Orchestra Interface (KOI), an experimental device that uses LEDs to communicate musical compositions to instrumentalists.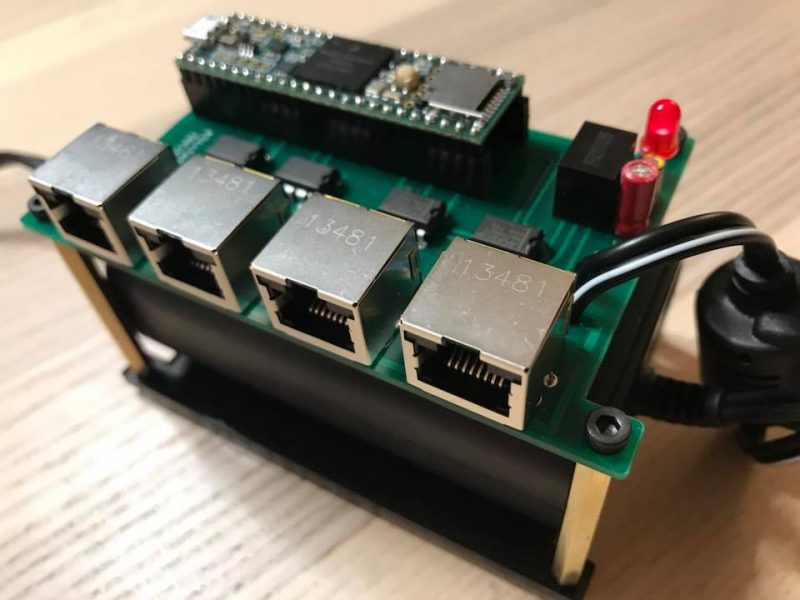 Koka Nikoladze uses Koka's Orchestra Interface (KOI) to compose live in front of an orchestra. He turns knobs and pushes switches on the KOI much like an analog synth, but instead of manipulating a sine […]
Nicolas Toussaint has made a two channel audio meter using a Teensy 3.1, a PJRC audio adapter and two strips of NeoPixel strips from Adafruit.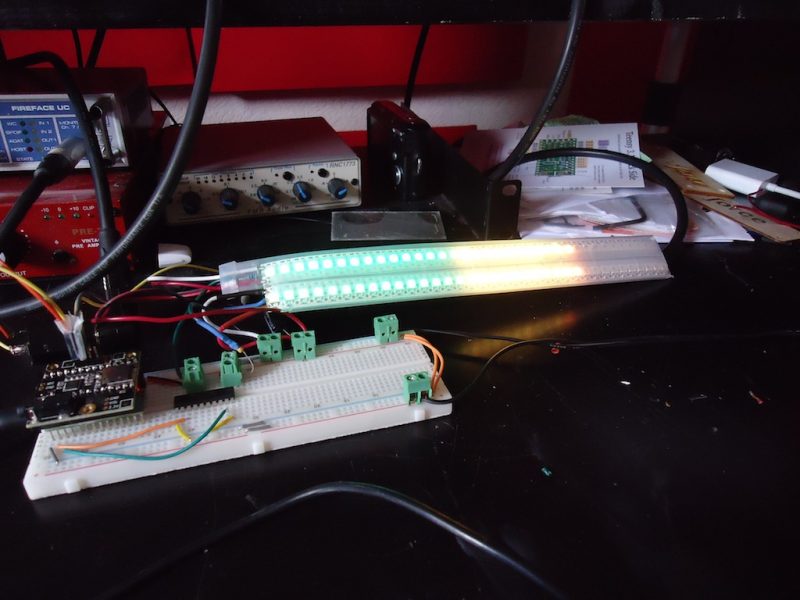 An audio meter is an essential device in music production, displaying a visual representation of audio signal level. Toussaint has made DIY audio equipment using the Teensy before, and this time he wanted to try making an LED audio meter using a combination of the StereoPeakMeter example in the Teensy audio library with […]
John Kinkennon has retrofitted a classic Rodgers 32B organ using a Teensy 3.6 and custom hardware console.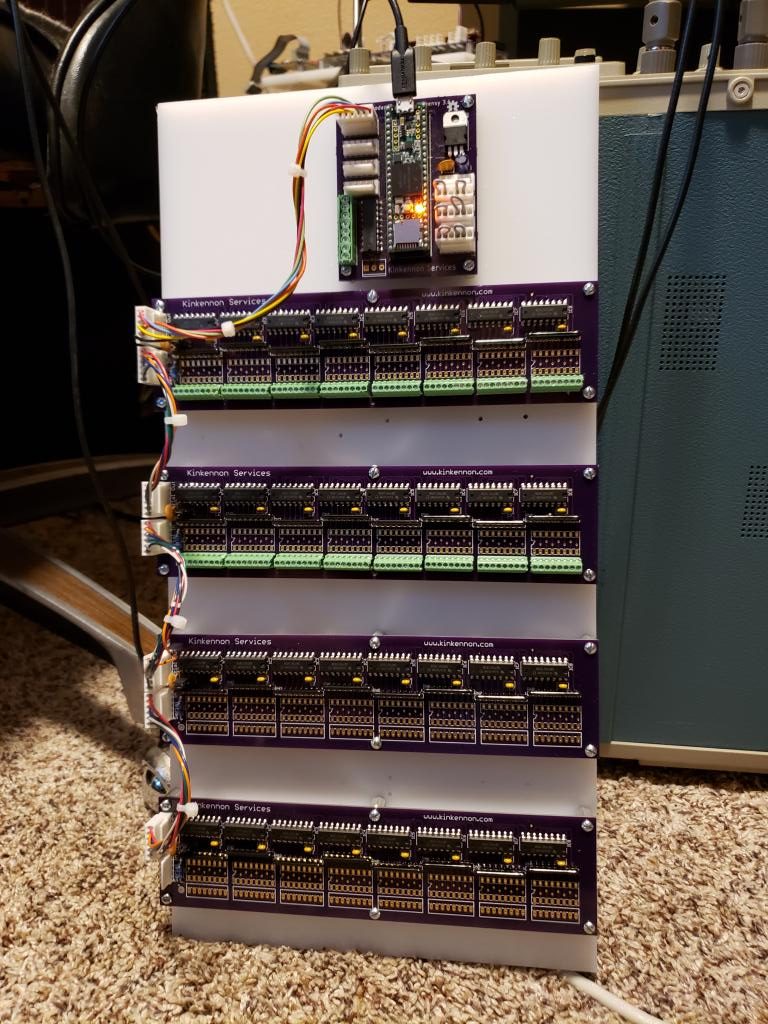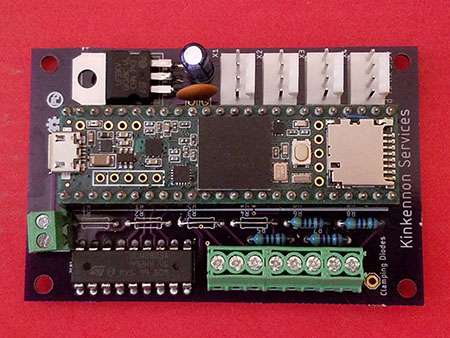 John Kinkennon retrofits old organ consoles with new hardware, allowing them to be used with virtual pipe organ […]
James Hobson, better known as The Hacksmith on YouTube, has created a Bionic Arm Exoskeleton that features a Teensy 3.5 at the heart of its 86-component controller board. It is a fully functioning pneumatic steel arm based on the "nanosuit" from the first-person shooter Crysis.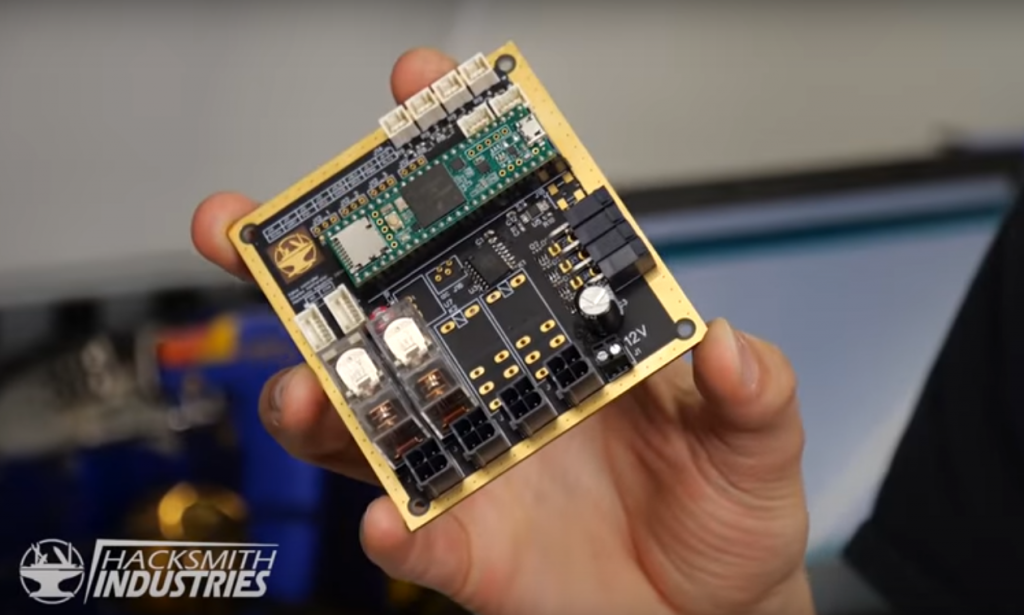 In Crysis, the […]
All Blog Posts »
We would love to show your Teensy-based project here.
Please post a new thread on this forum with at least one photo, a short description and your name or a nickname as you'd like to be known.