Recent Blog Posts
Tim Cowden (Cowlander on the forum) has been using a Teensy 3.5 to build a controller for a cyclotron particle accelerator.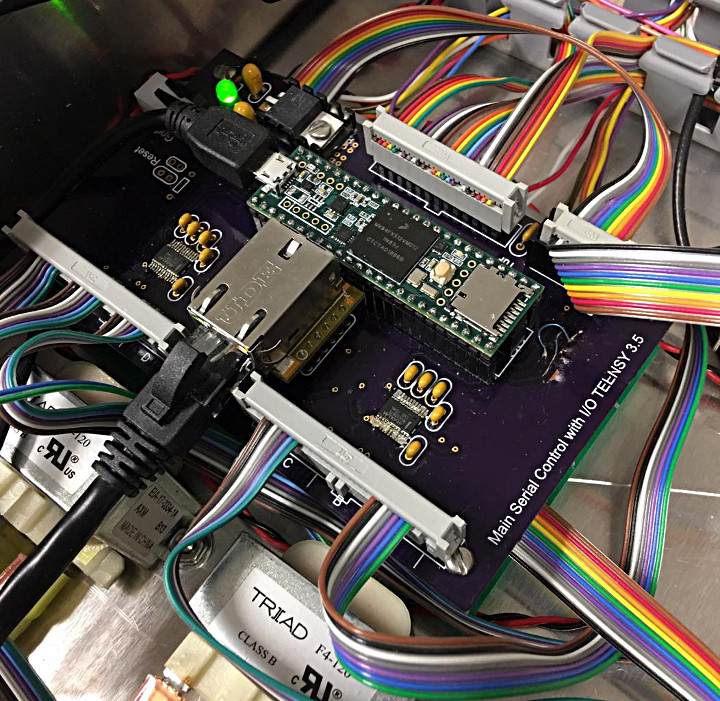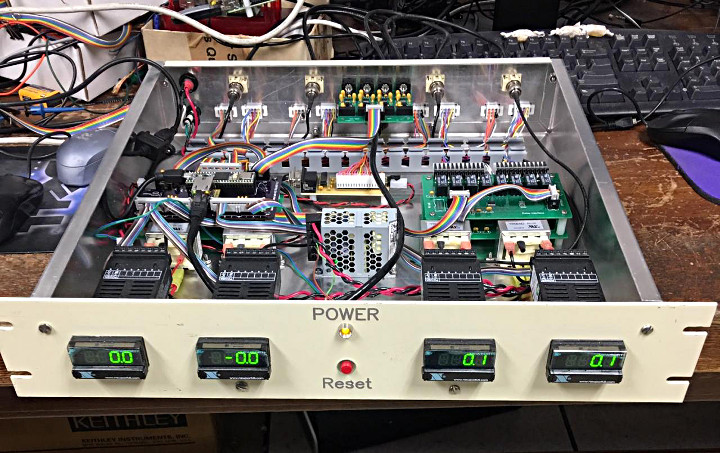 As part operations staff at […]
Benjamin Poilve (BenIP on the forum) has made a neat little hand-held instrument, Synthetica.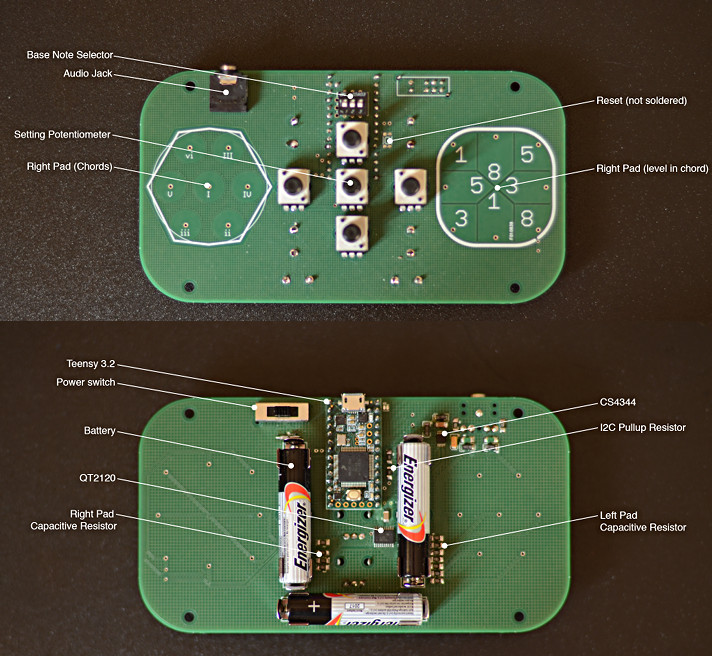 Ben came up with an idea to make a musical instrument to play around with chord progressions as a way to experiment with music composition.  He came up with […]
Nick Demopoulos built an amazing guitar-synth MIDI controller,  Smomid.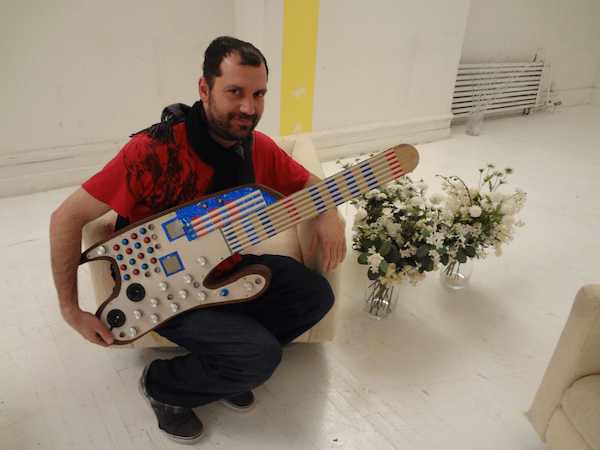 Smomid (String Modeling Midi Device) is a synth instrument in the shape of a guitar.  It's incredibly versatile with a long list of features and functionality.  Thanks to some guidance offered on the

James Burton has upgraded the micro controller on his impressive openDog robot with a Teensy 3.6.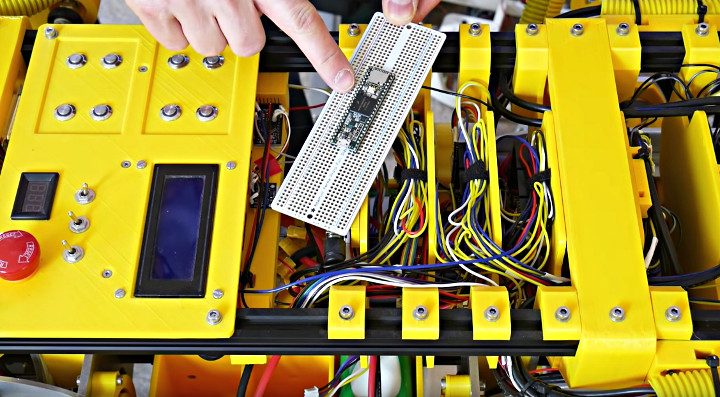 James has been building open Dog, an open source robot inspired by the Boston Dynamics dog robots.  He recently upgraded the micro controller to the Teensy 3.6, replacing […]

Mingjing Huang has developed the LEDoctopus, an expansion board to make developing your LED projects easier.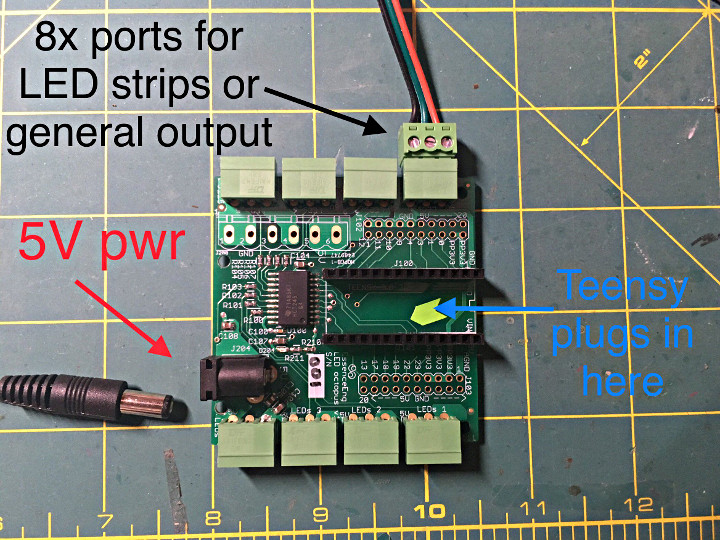 The LEDoctopus I/O expansion board makes it easy to get started on LED projects – no soldering required.  All you need is to plug in your Teensy, with pins; up to 8 WS281x LED strips using standard […]

All Blog Posts »
We would love to show your Teensy-based project here.
Please post a new thread on this forum with at least one photo, a short description and your name or a nickname as you'd like to be known.