Recent Blog Posts
Shane Wighton, the designer behind the well-known basketball hoop that won't let you miss, has created a system for obstacle detection that uses the new iPad's built-in LIDAR scanner.
The LIDAR system works by taking regular readings of a room by sending out tiny pulses of light at targets and measuring the time it takes to return a reflection. In this way, a scan can be taken of […]
Instrument maker and artist Greg Francke recently shared a project on Hackaday that uses binaural recording in combination with the Teensy audio library to produce a six channel wave synthesizer capable of generating "complex aural soundscapes."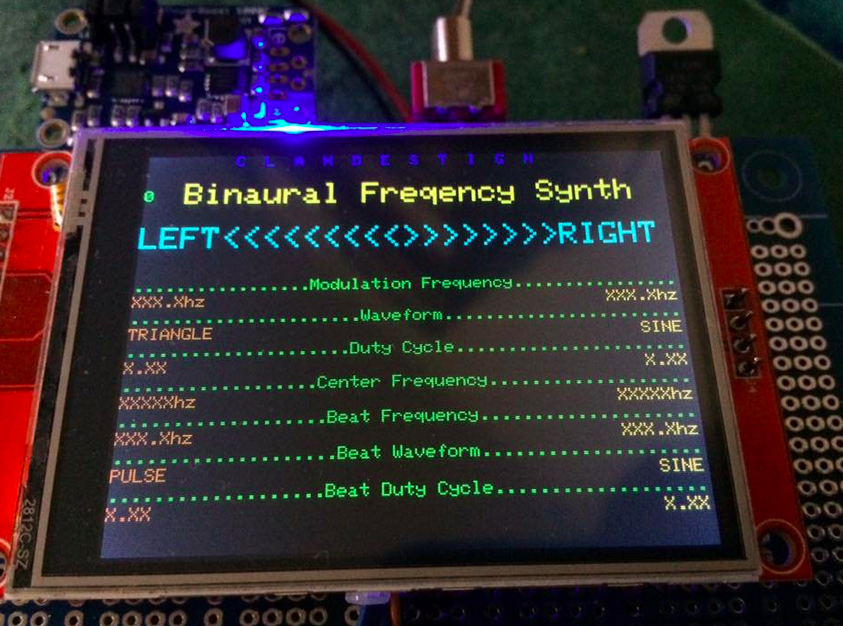 Binaural recording is a process that makes use of two microphones strategically located to create a 3-D stereo […]
Few people are able to distinguish between a flu and a cold based on symptoms alone, but what if a device could do it for you? F°LUEX is an automated medical diagnostics device that uses the Teensy 3.2.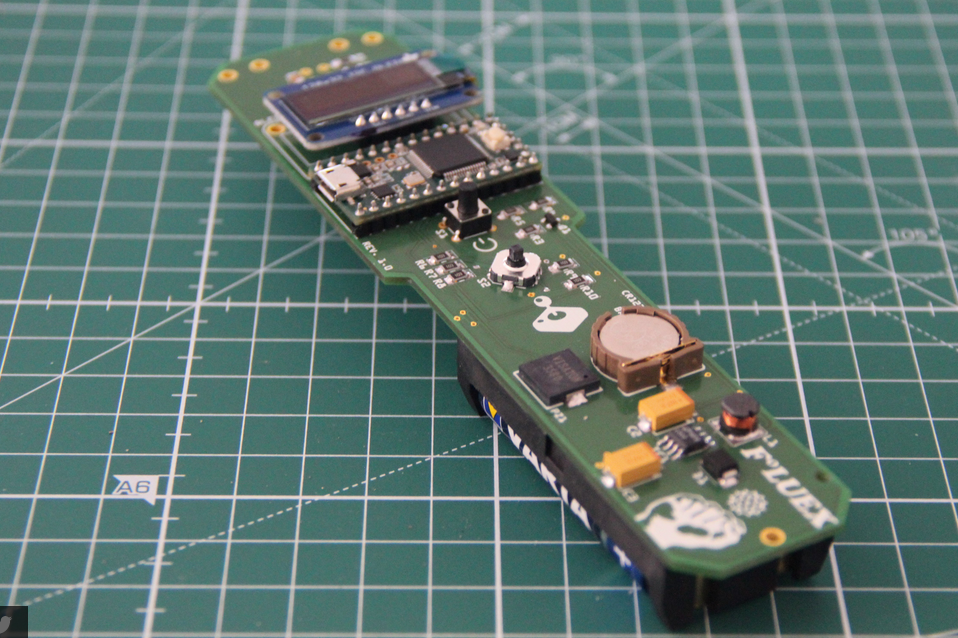 Designed by engineer and actual rocket scientist M. Bindhammer, F°LUEX is an automated medical diagnostics device […]
PCM1802 is an impressive audio A/D converter, specified for 105 dB signal to noise (A weighted).  But people have reported problems using very cheap PCM1802 breakout boards.  Today I made it work.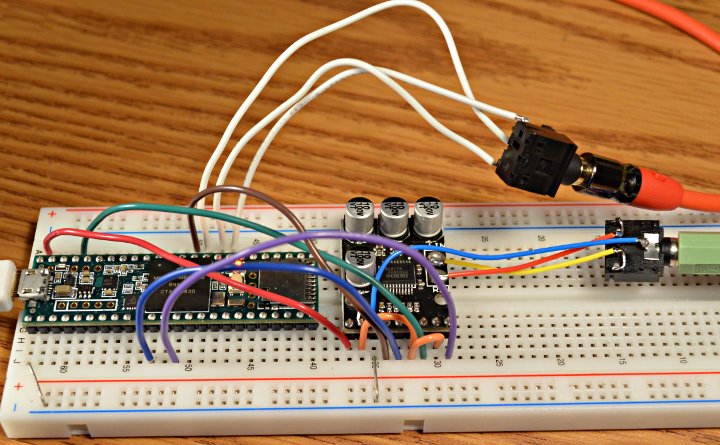 The cheap PCM1802 boards are sold my many Chinese companies, usually for just a few dollars.  The PCM1802 tested in this […]
Nic Magnier created this 1 bit dithered video player using a Sharp Memory LCD.
Normally memory displays aren't known for speed.  Nic explains that the display actually allow you to update only specific lines.  His approach uses a conversion of video with blue noise dithering and some forward diffusion to avoid pixel moving too much between frame.  Then the video is […]
All Blog Posts »
We would love to show your Teensy-based project here.
Please post a new thread on this forum with at least one photo, a short description and your name or a nickname as you'd like to be known.