Recent Blog Posts
Gerrit (forum user) built a panel that controls 8 motor faders.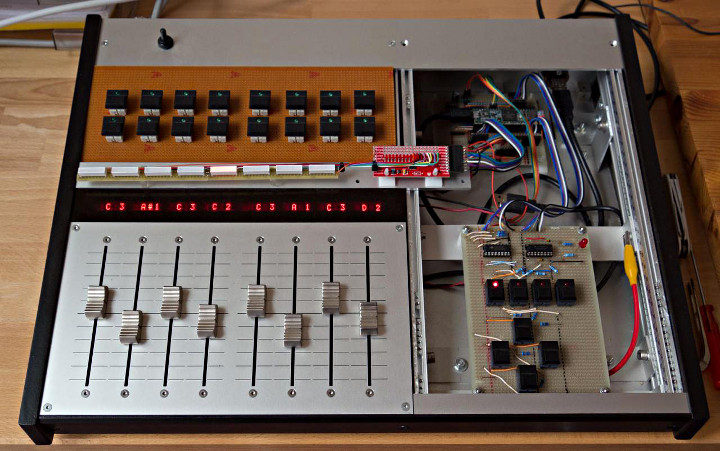 The panel uses L293B H-bridges to drive the motors.  The fader wipers and touchtracks are connected directly to the Teensy. Each faders has it's own PID control using 12 bit PWM at […]
Jonathan Payne made the Teenstrument64-LC, a cool MIDI sequencer made from an Adafruit Untztrument.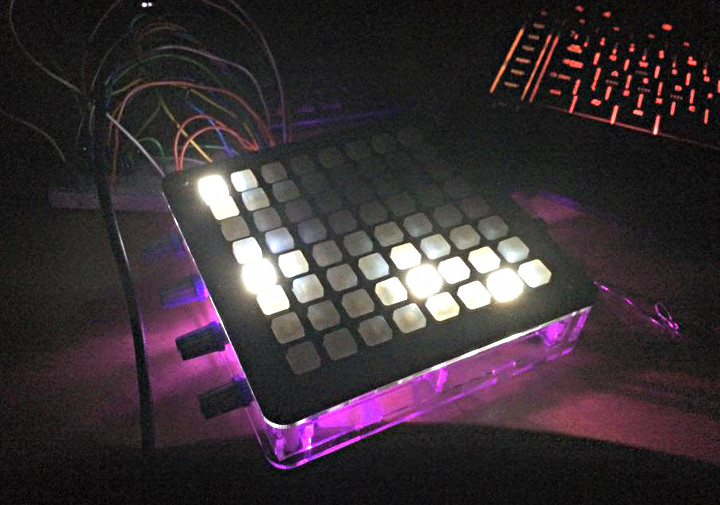 This device features 3 instruments on 3 MIDI channels as well as a 32 step sequencer for each instrument.  It takes advantage of the native Teensy USB MIDI stack […]
James Best a very cool wall mounted LED music visualizer that lights up his room more than the over-head lights do.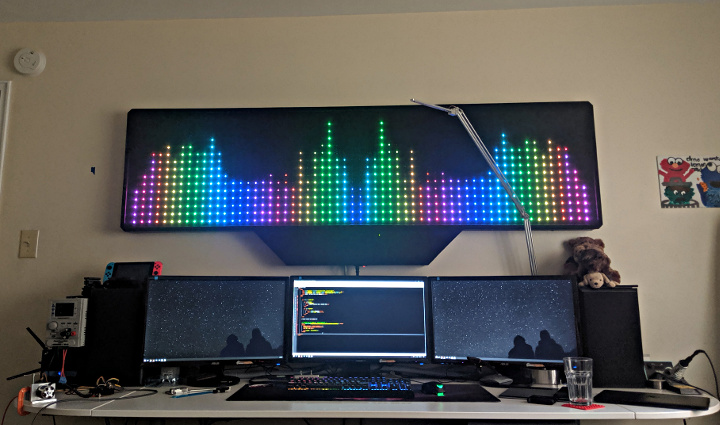 Armed with blue tape and some hand tools, James got to work mounting 900 WS2812 LEDs.  After a miss-step with some Gaffers […]
Arduino "having11" Guy created an autonomous robot to hunt down and destroy dandelions.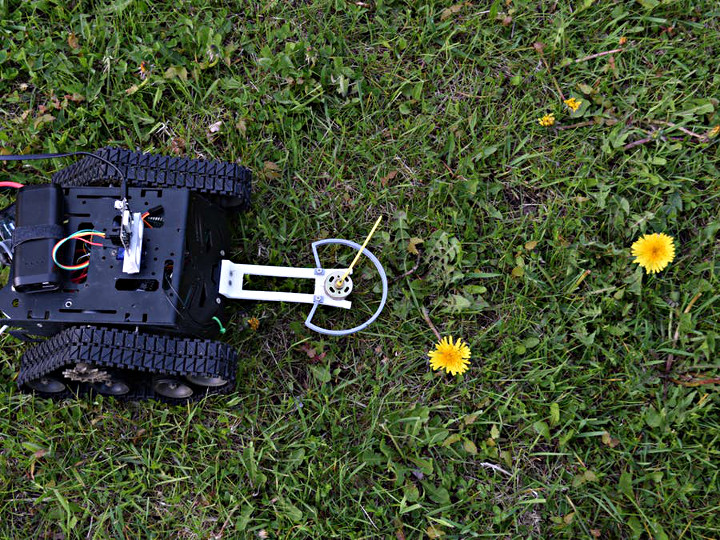 After being frustrated a dandelions out pacing his grass between mows,  Arduino Guy (who also does project consulting for) built a robot using a Devastator Tank Cassis from DFRobots, a Pixy2 Camera, and a Teensy 3.5, to roam a […]
Normally sine waves are generated on microcontrollers using a table lookup.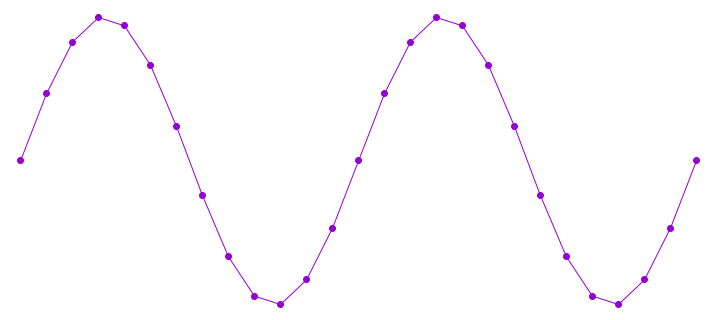 Lookup tables are perfect when wavelength happens to be an exact multiple of the sample rate, because you never actually need to know the values in between the table's stored points.
But if you want to generate waveforms at any frequency without changing your […]
All Blog Posts »
We would love to show your Teensy-based project here.
Please post a new thread on this forum with at least one photo, a short description and your name or a nickname as you'd like to be known.