Recent Blog Posts
The Vindor ES is an electronic saxophone / clarinet from Vindor Music with has a sophisticated and easy-to-play design.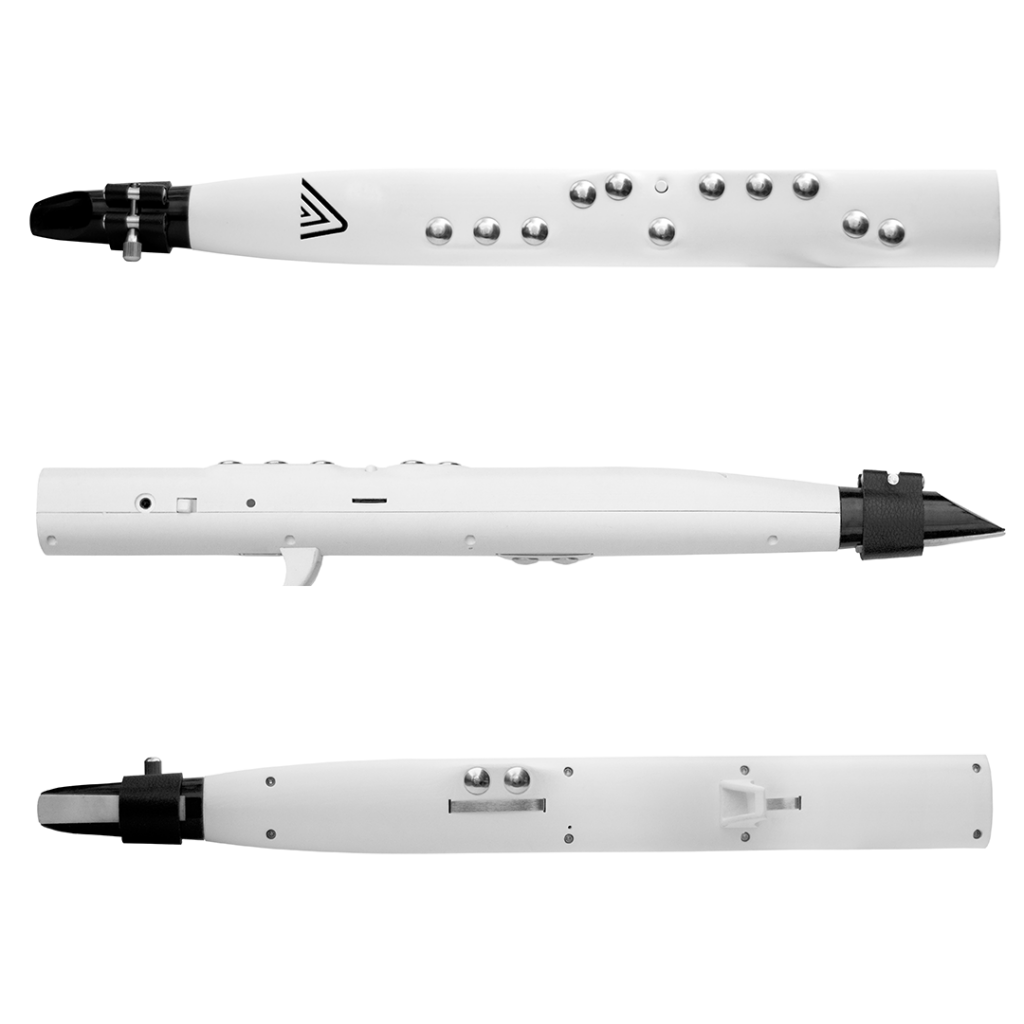 The Vindor ES is a USB MIDI controller with a built-in synthesizer, speaker, headphone jack, plus a 1/4″ jack output for an amplifier or guitar pedal. Developed for the educational market, it […]
Welters Hackz has published details of a series of radio controlled vehicles, the YaRC 1 and 2 and the latest addition, YaRC mark 3.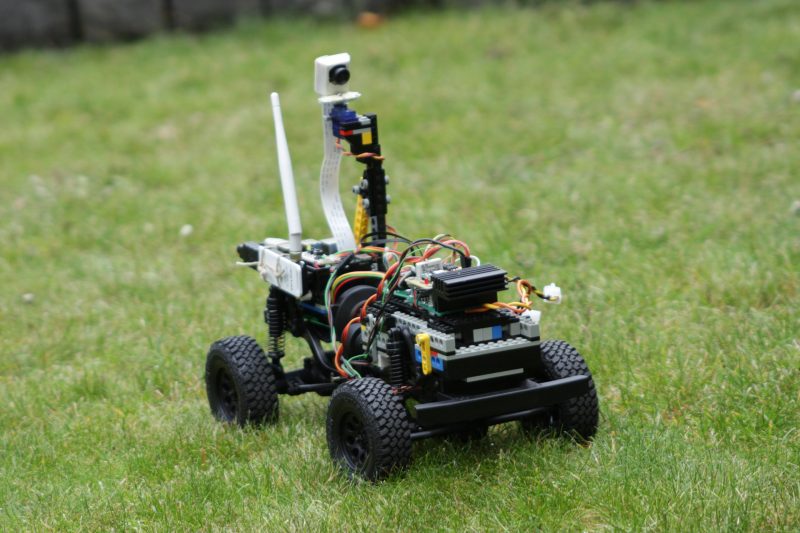 The acronym YaRC stands for Yet another RC vehicle. The first YaRC was made out of Lego bricks and used a Teensy 3.2, a Raspberry Pi and various motors. The second YaRC added in a camera for video […]
PJRC forum user DD4WH made the Teensy Convolution SDR, a software defined radio for long wave, medium wave, short wave and wide band FM stereo.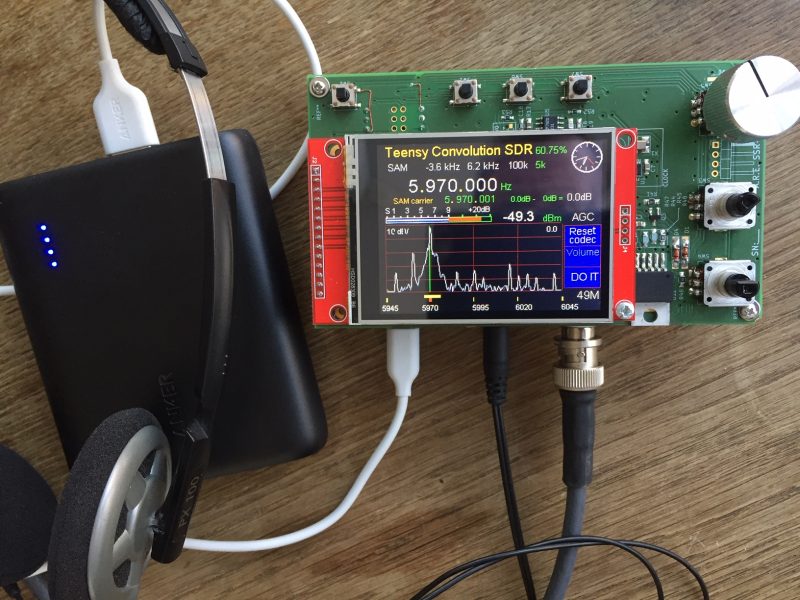 Software defined radio (SDR) is a radio communication system in which the traditional hardware systems — such as mixers, amplifiers and filters — are replaced with software.
DD4WH used a Teensy 3.6, a PJRC audio board, a quadrature sampling detector (QSD), an […]
Artist and "fountaineer" Alexis Richter has created a water fountain that analyses music and synchronizes its movement and light.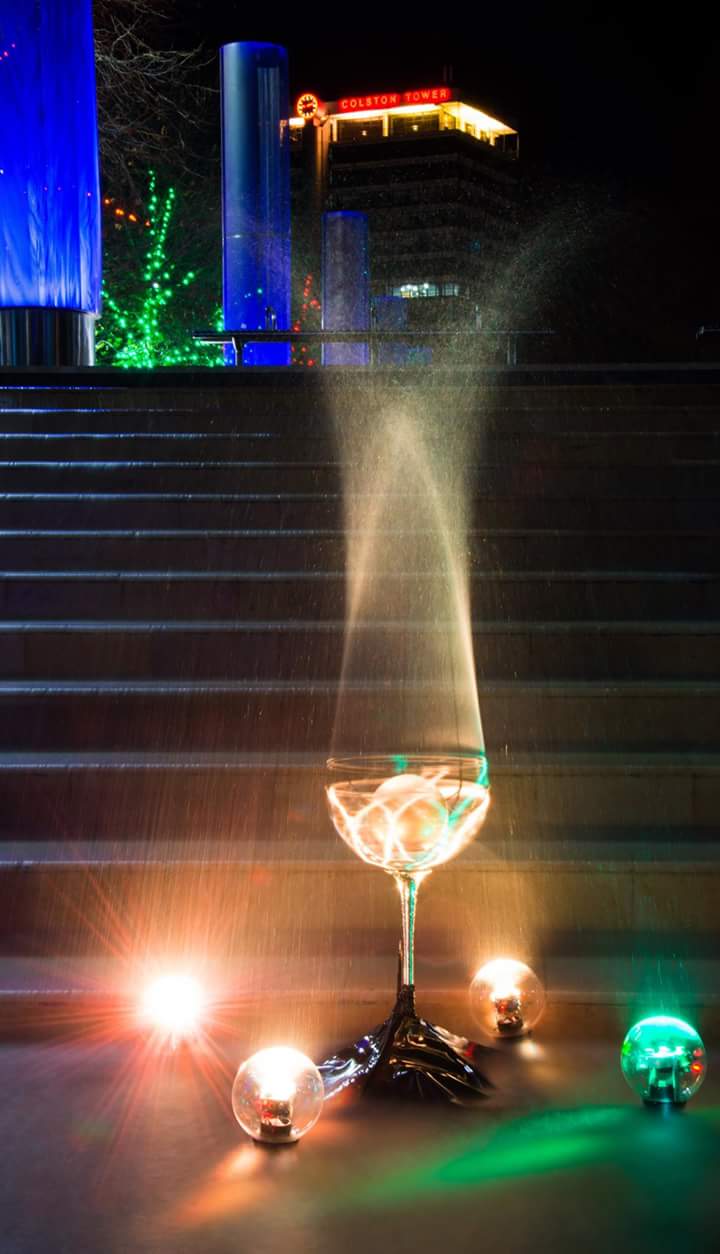 Richter's hardware analyses the music being played then uses that information to control the fountain's water pump and RGB LEDs. That gives him the […]
SimpleRick is a low-cost DIY 2D ultrasound imaging hardware project designed by William Meng.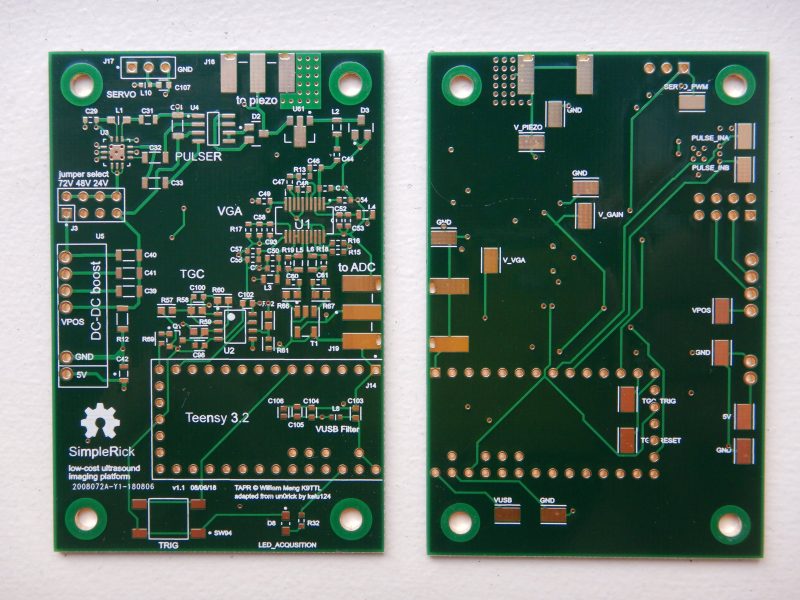 SimpleRick makes innovative use of Software Defined Radio, pairing it with an ultrasound transducer to make a maker-friendly, affordable ultrasound imager. It works by sending out acoustic sound waves and then listening for audio bouncing back from objects in the path of the waves.
Meng's project is based on an open hardware ultrasound project called un0rick. For SimpleRick, Meng replaced the more expensive specialist […]
All Blog Posts »
We would love to show your Teensy-based project here.
Please post a new thread on this forum with at least one photo, a short description and your name or a nickname as you'd like to be known.