Recent Blog Posts
The Game-o-Tron Mini is a pint-sized but powerful handheld game console with a nostalgic look and feel.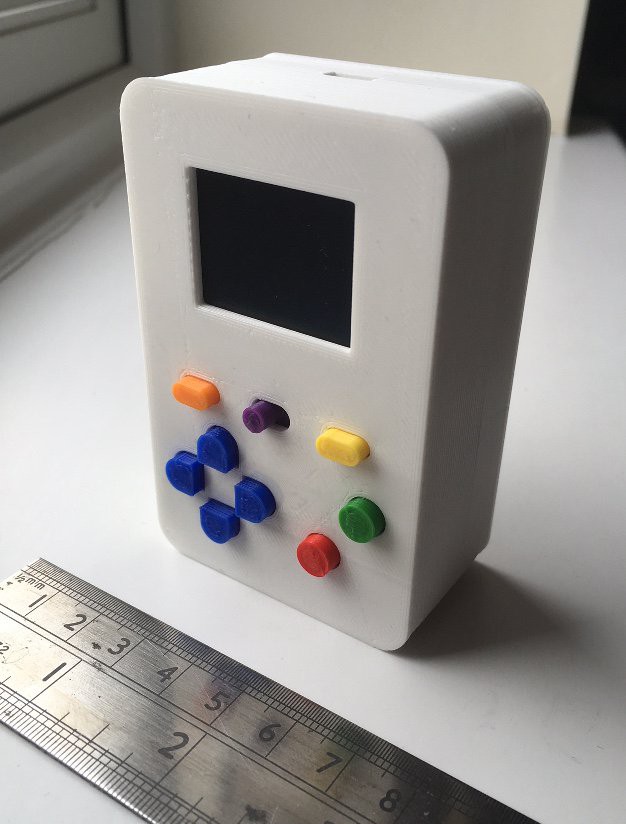 About the size of a credit card, the mini uses a Teensy 3.2 to drive a 128×96 pixel OLED display and speaker. Inputs include 8 push buttons and an on / off switch with a rainbow color scheme […]
Raphaël Hoffman, a Belgium-based engineer who runs the one-person company Hora Music, has produced two alternative firmwares for Music Thing Modular's Radio Music—a popular module used in the DIY modular synth community.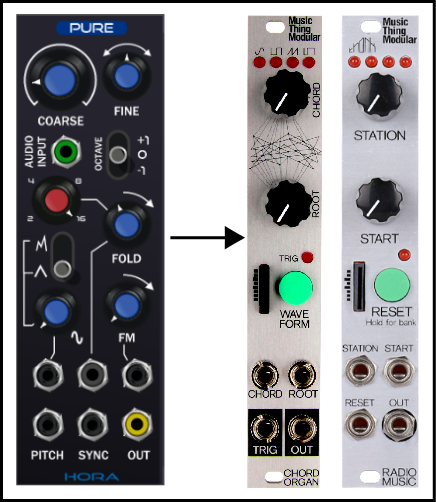 The MTM's Radio Music is a widely-appreciated virtual radio Eurorack module that includes 16 banks and stations. The Complex VCO firmware […]
The Mano-Matic is a Teensy-powered 3D printed bionic hand, created by HandSmith.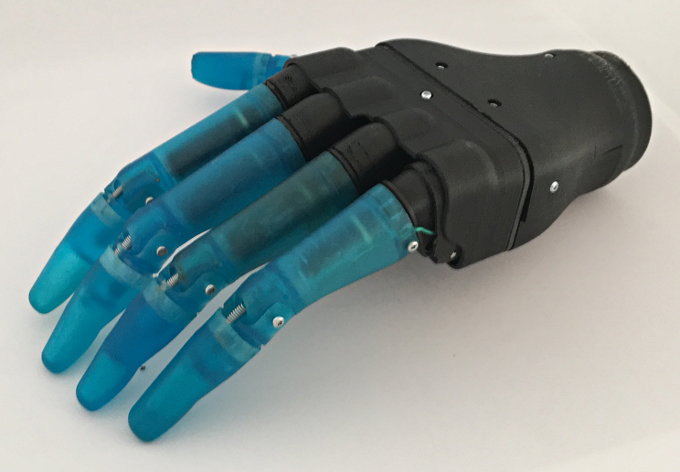 HandSmith, based in Virginia (USA), is a 501c 3 organization dedicated to producing affordable 3D printed bionic prosthetic devices. HandSmith is the brain child and passion project of software engineer Lyman Connor who works for General Electric as his primary occupation but in […]
We use our electronics everyday, and may consider how using our various devices makes us feel, but do we ever stop to consider how the electronics are feeling? Andrew J Harvie raises this question in a recent project that takes the form of an unusual guitar pedal—one capable of expressing pain.
When the pedal is deactivated, sound will pass through it just as with any normal guitar pedal. However, when […]
The ImSoDopeaHedron is a beautiful and mesmerizing LED sculpture by maker and designer Tom Schubert.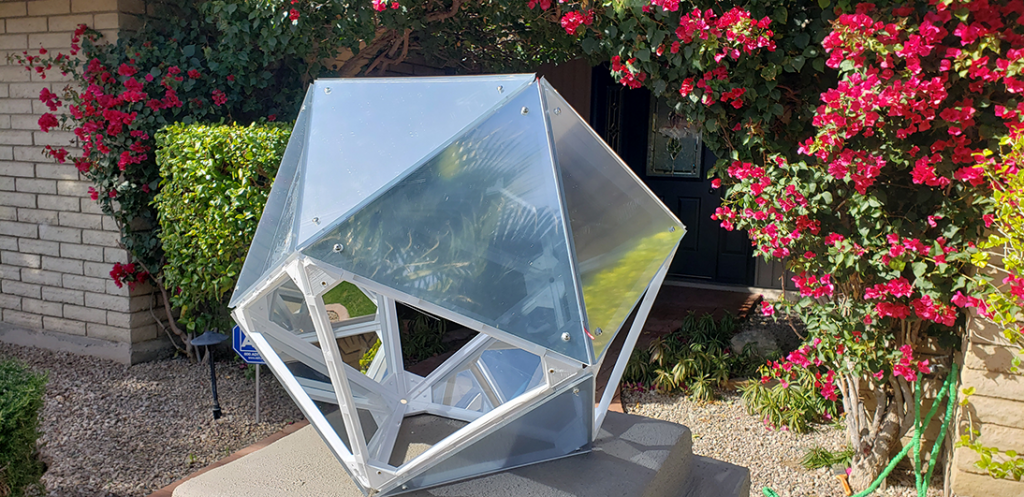 The project was inspired by Neil Merchant's Dodecahedron which also uses an infinity mirror approach to create hypnotic LED effects that highlight the sculpture's geometric structure.
Schubert has shared a few videos so far of palettes and sound-reactive lighting patterns he's created using FastLED for the […]
All Blog Posts »
We would love to show your Teensy-based project here.
Please post a new thread on this forum with at least one photo, a short description and your name or a nickname as you'd like to be known.