Recent Blog Posts
P1kachu has been hacking his 1997 Subaru Impreza STi.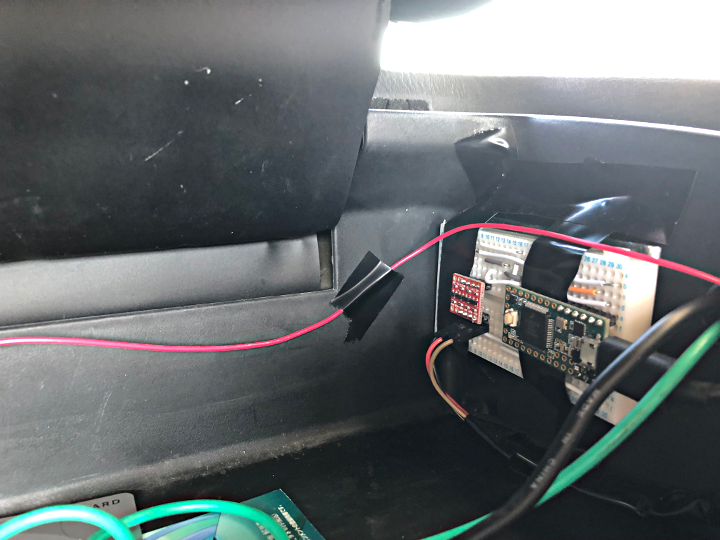 The '97 Impreza uses an engine control unit (ECU) and provides a diagnostic connector for external communication.  P1ckachu built a diagnostic interface device, got a dump of the ECU's firmware, and reverse engineered the binary to figure out how to disable the speed limiter.  […]
alpage built a large keyboard to be played while doing a handstand.
When his handstand coach asked if anyone could build a piano that could be played with his feet while upside down, alpage stepped up to the task.  Using a Teensy 3.5 […]
Frank Piesik built the ElektroCaster, an awesome open, modular guitar-synth.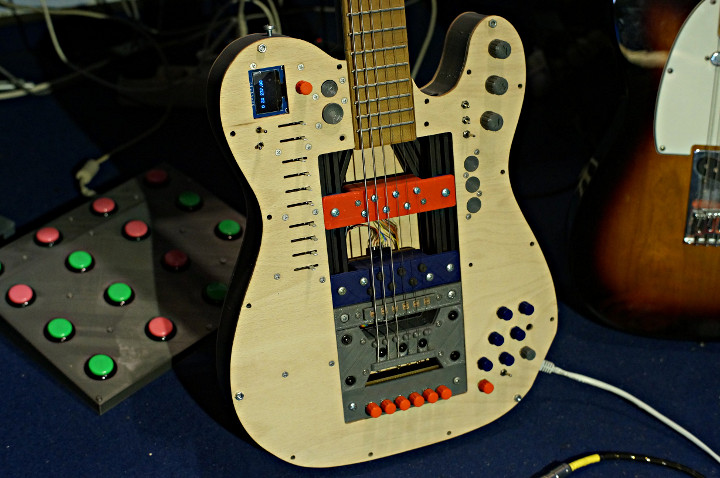 The incredibly versatile ElektroSynth is playable as both an electric guitar and and synth, and also has a pretty impressive list of features such as:
Parametric OpenScad modelling (changable string count, scale, space between […]


Brett Garberman is part of a team that developed Pitch Plus, a wearable device for Little League baseball pitchers

Repetitive pitching is a leading cause of non-contact injuries in Little League.  Monitoring the number of pitches per player for a game, season, or month can be a challenging task.  The Medical Device club […]

Jeremy Williams built PinSim, a cabinet controller for virtual reality pinball to get much more realistic game playing experience.

Jeremy, a huge pinball enthusiast, knew he had to build a cabinet when he saw Pinball FX 2 VR at Oculus Days.  Digital pinball games […]

All Blog Posts »

We would love to show your Teensy-based project here.

Please post a new thread on this forum with at least one photo, a short description and your name or a nickname as you'd like to be known.