Recent Blog Posts
gdsports has made a joystick splitter that solves the problem of the Microsoft Xbox Adaptive Controller (XAC) ignoring the hat switch on the Logitech Extreme 3D Pro Flight Stick.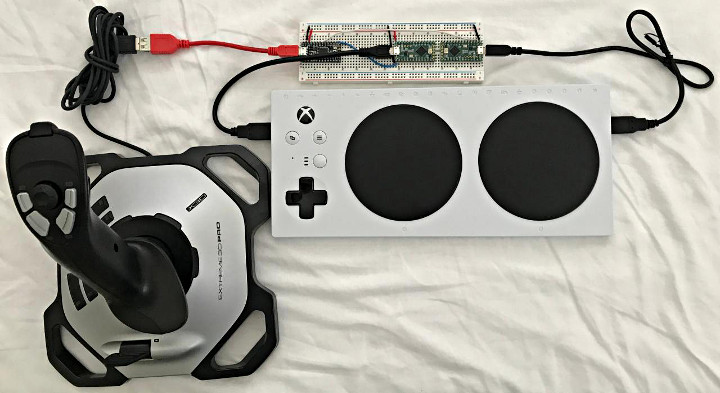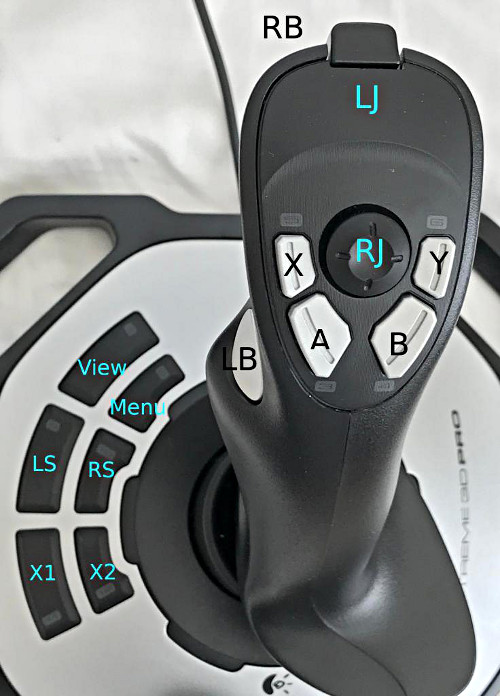 The splitter uses 2 Teensy-LC boards […]
Often the question is asked, what is the simplest way to get modular synth control voltage (CV) into an analog input pin?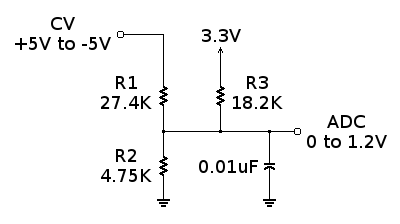 This simple circuit using only 3 resistors and 1 capacitor converts the -5V to +5V CV signal range to the 0 to 1.2V ADC input range.
For Teensy 3.2, 3.5 and 3.6, you would use analogReference(INTERNAL) to configure for the 0 to […]
Brian Taylor of Bolder Flight has put together a great tutorial on Pulse Width Modulation (PWM).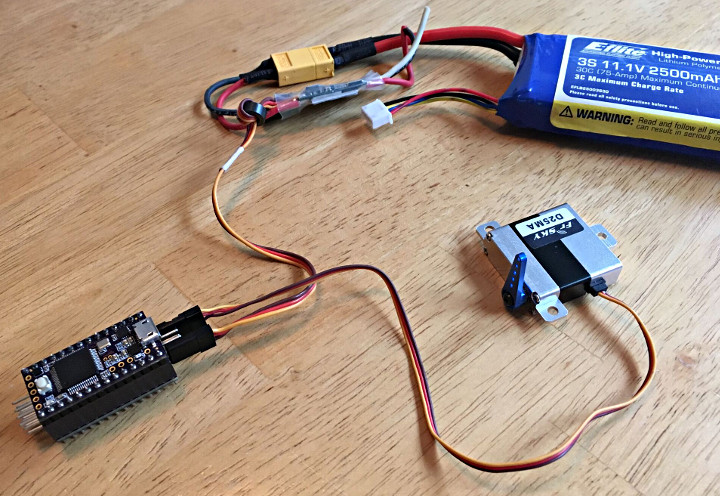 PWM is commonly used to control servos and electronic speed controllers (ESC) and is useful for many projects.  This […]
Darryl McGee and Steve Barile of Conductive Labs have developed the NDLR (pronounced Noodler), a 4-part poly sequenced arpeggiator, chord and drone player based on the Teensy 3.2.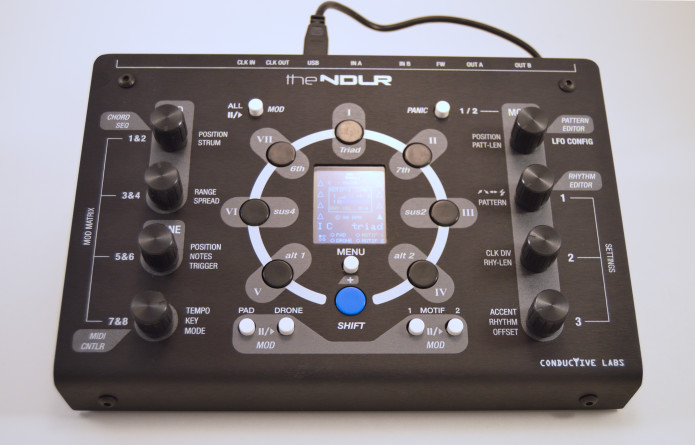 The guys at Conductive Labs came with a unique solution to break down music theory […]
Years ago, in my slow quest for better photography of electronic projects, I built a light table to eliminate shadows.  Most of the white background photos you see on the PJRC site are shot with this light table.
This is how it turned out.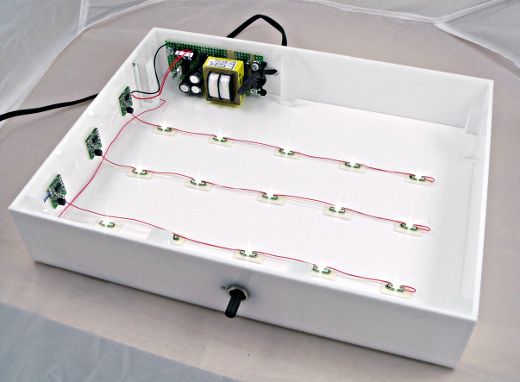 The build used boards from OSH Park (then "Laen's PCB group order"), materials from TAP Plastics, 15 white LEDs […]
All Blog Posts »
We would love to show your Teensy-based project here.
Please post a new thread on this forum with at least one photo, a short description and your name or a nickname as you'd like to be known.