Recent Blog Posts
Marco de Vivo built a MIDI adapter for the Neo Ventilator.  He says the Neo Ventilator is a great leslie simulator, but it lacks MIDI, so he built his own MIDI adapter for it.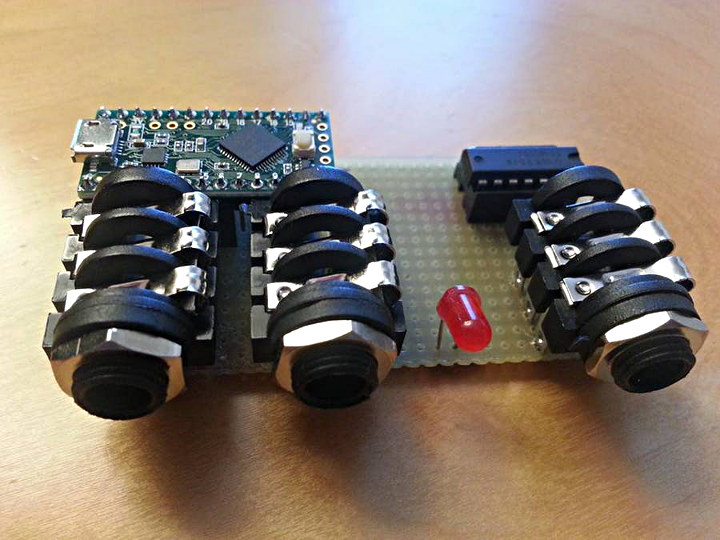 The UPS powered adapter includes a stereo output jack for Neo Ventilator connection and foot pedals to control slow/fast velocity […]
Cine-Lights made a beautiful fire lamp using WS2812 LEDs.
The lamp has over 20 different animations including a static night lamp, particle torch, fire effect, and a lava lamp.  Links to the code can be found here, on the YouTube page.  The code is an edited version of a torch lamp by Jason Coon of Evil Genius Labs.
Forum user sevEnil2 (Severin N), together with his brother, built an LED table with bubble wall.  Not only does this table feature LEDs wtih and infinity mirror, it also has aquarium tanks on all 4 sides.  The use of the CD drive to house the controls is one of the many cool features of this project.
The pair undertook the project to learn about micro controller programming, woodworking, and custom tank making.  They […]
Elmue made his own RFID door lock with battery back up.  He was inspired after reading some articles about home burglars.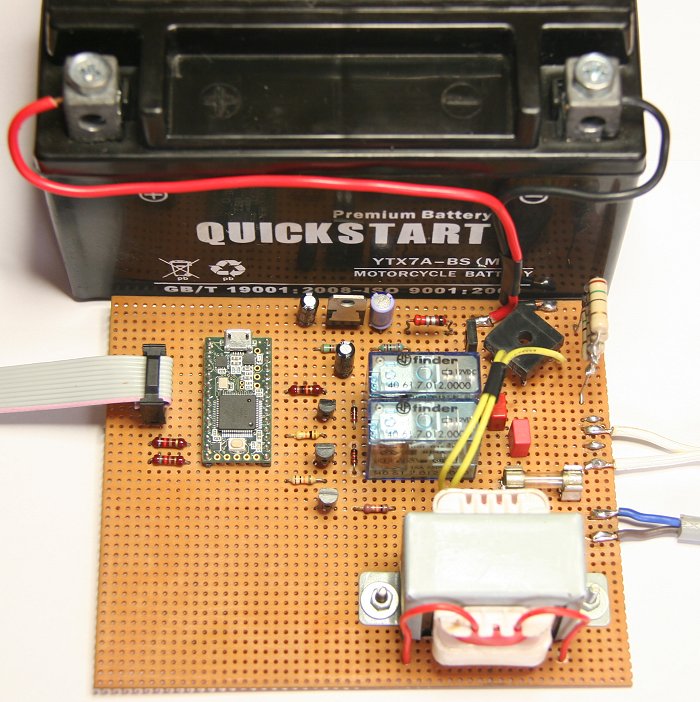 After searching for an electronic door lock, and not being satisfied by what he found, Elmue decided to build his own.  The design features a powerful battery back up, an easy to […]
Floris van Manen helped create DONKER LICHT, a beautiful LED art installation at the Meerrijk in Eindhoven.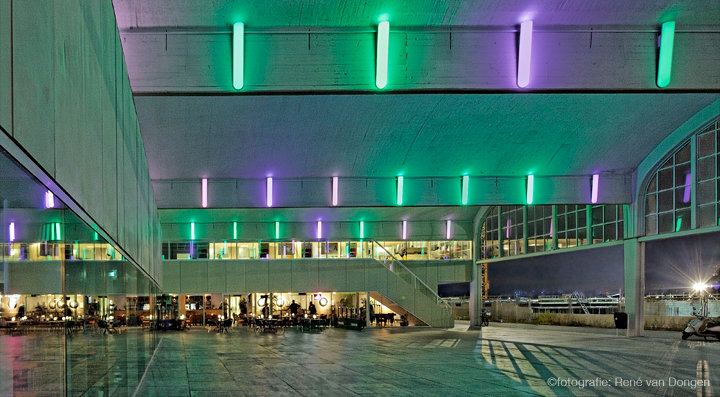 There are 60 RGB led armatures with 16bit resolution per color controlled over DMX using a Teensy.  The lamps change color individually continuously, day and night.
All Blog Posts »
We would love to show your Teensy-based project here.
Please post a new thread on this forum with at least one photo, a short description and your name or a nickname as you'd like to be known.