Recent Blog Posts
The ImSoDopeaHedron is a beautiful and mesmerizing LED sculpture by maker and designer Tom Schubert.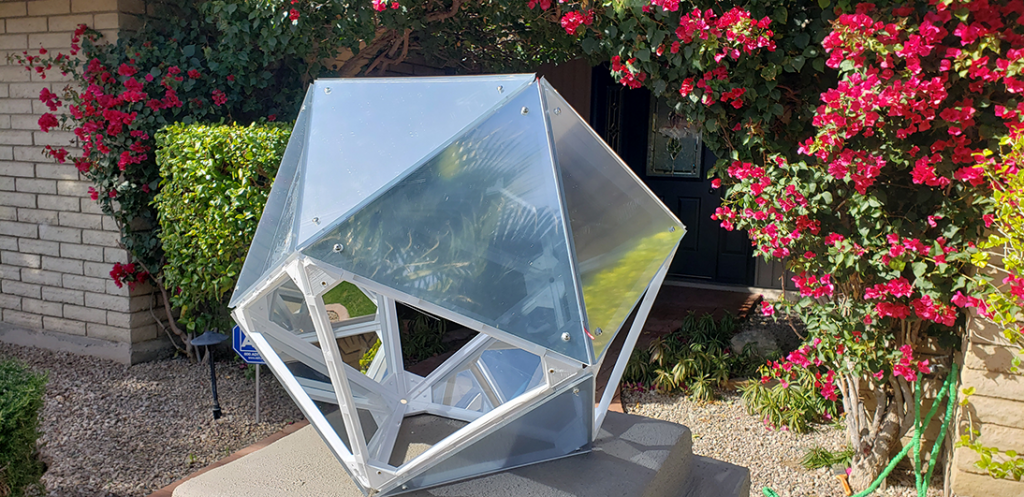 The project was inspired by Neil Merchant's Dodecahedron which also uses an infinity mirror approach to create hypnotic LED effects that highlight the sculpture's geometric structure.
Schubert has shared a few videos so far of palettes and sound-reactive lighting patterns he's created using FastLED for the […]
German designer and artist Alex Rex has created many installations combining sound and electronics. One of his most recent projects, Aura, envisions what it would take to make a field of wooden rods sway in response to the notes from a piano, clarinet, or other instrument.
To realize the project, he uses a Teensy 3.5 and Teensy Audio Board to control a series of motors which direct the movements […]
Experimental hardware game developer Robin Baumgarten's latest creation, the Wobble Sphere, makes creative use of 72 touch-sensitive door stopper springs, each outlined in an LED ring that reacts when the stopper is touched.
Not only does each individual ring react, but the surrounding rings react as well, allowing users to create colorful patterns that can move throughout the sculpture bringing it to life. The Wobble Sphere builds on some of Baumgarten's […]
James Harton has created a hexapod robot that is large enough for him to ride around town like an electric scooter.  The design was influenced by the sick ride of a villain in an anime series he was watching with his kids.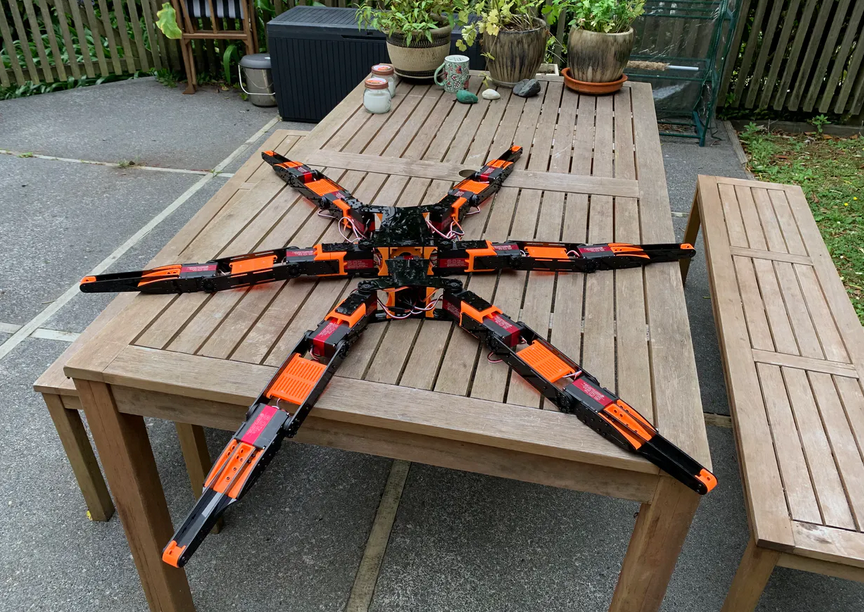 In an entertaining and relatable rundown of the project shared […]
Sherbet is a DIY ergonomic and stylish keypad custom designed for gaming. When developer and electronics hobbyist Colin also known as "Billiam" had to retire his Logitech G13 keyboard, he decided to build his own custom gaming keyboard from scratch.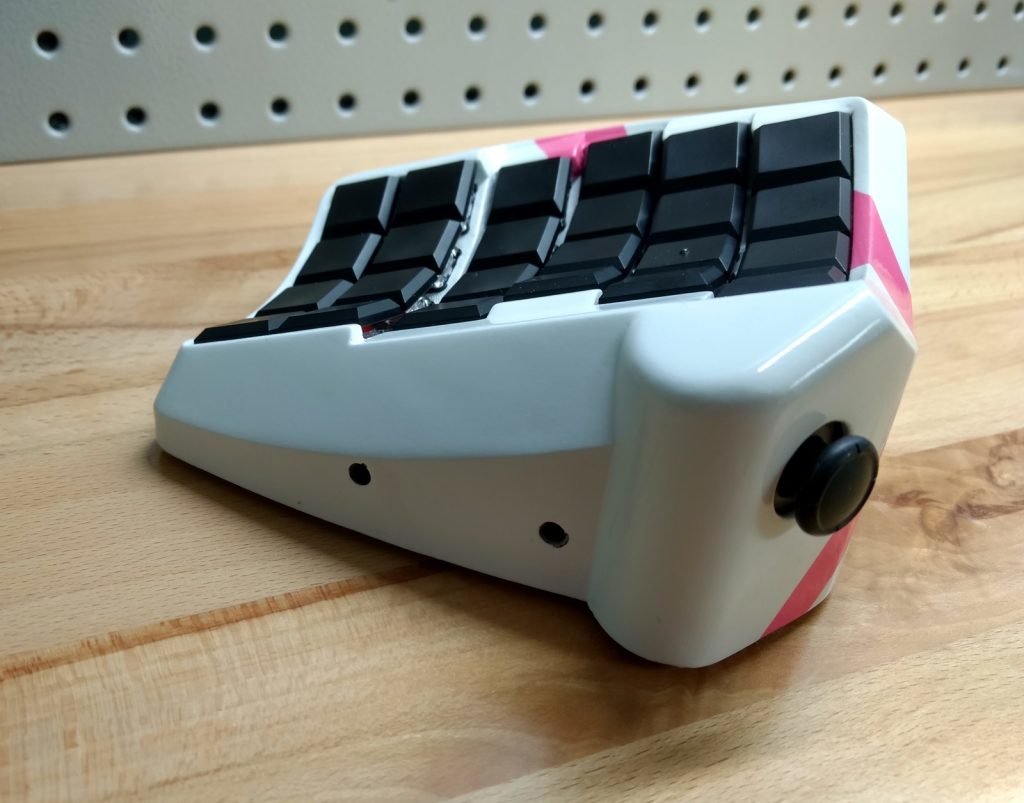 The 3D printed keyboard features a unique curved design […]
All Blog Posts »
We would love to show your Teensy-based project here.
Please post a new thread on this forum with at least one photo, a short description and your name or a nickname as you'd like to be known.