Recent Blog Posts
Kris Kasprzak built a microphone monitor to set audio levels during video recording on a DSLR camera.
This DIY project displays the spectrum or a microphone input for 32 bands.  Includes a line in for powered microphones, a line out for connection to a camera, and an audio jack to monitor the audio with headphones.  Through the touch screen display you can adjust the audio levels as well as display settings.  All the […]
Mads Christensen designed and made What are You Blinking about, a light art installation first shown at Create:Fixate Los Angeles
Each of the three 40″x40″ panels contain 900 WS2812B LEDs driven by a Teensy 3. The Teensys stay in sync with each other using a serial connection. The red/blue light sequences are generated algorithmically at up to 100 frames per second, creating subtle moire and interference patterns on the viewer's retinas due to the […]
Howard Harte hacked the connection between an Astrix PBX and old payphone by emulating the coin line.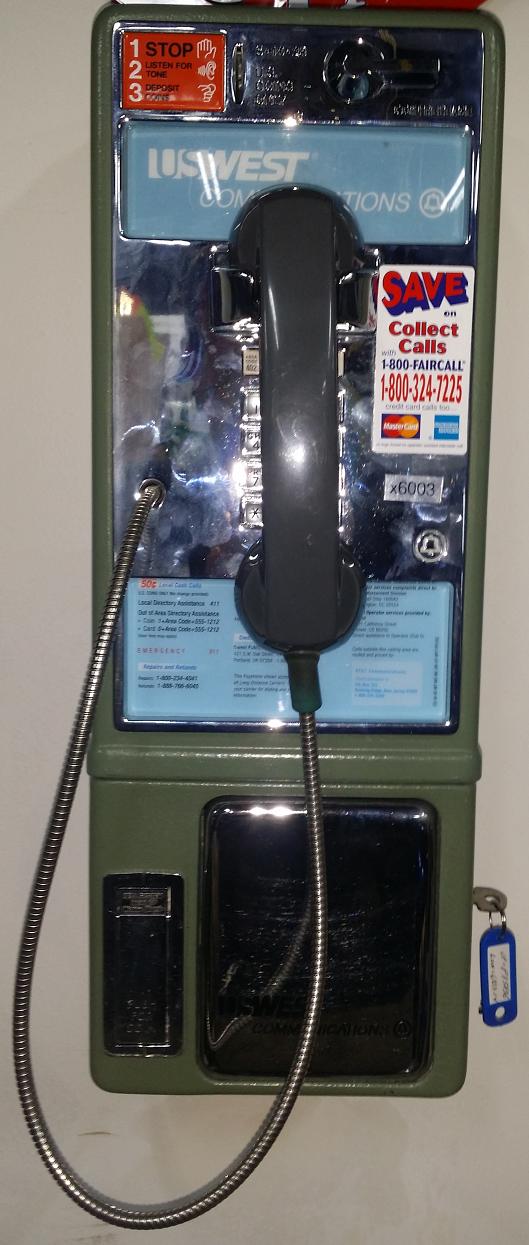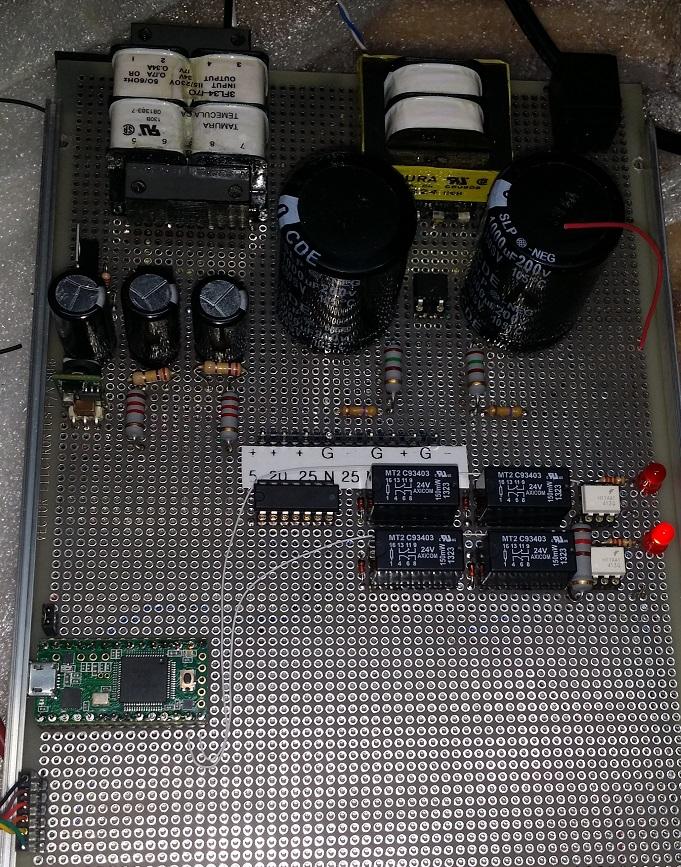 This project creates the high voltage signals a Western Electric 1D/2D Payphone requires to manage calls, […]
zike, a fan of antique oscilloscopes , used a Teensy 3.5 and a couple of probes to draw vector fonts on the display of an old analog oscilloscope.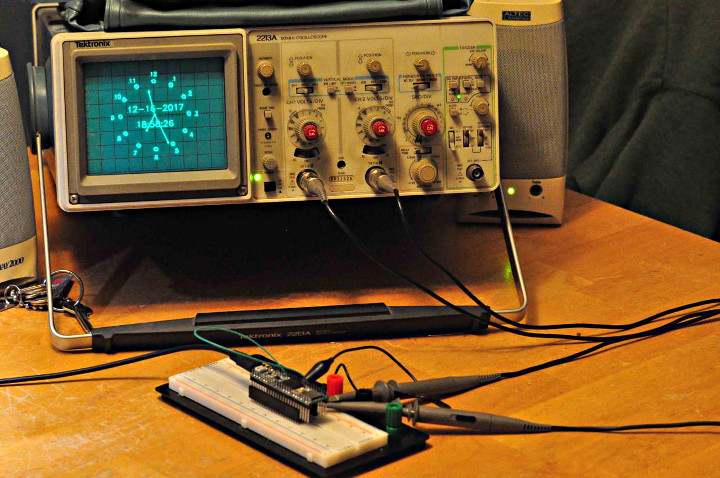 The project was inspired by this vector display introduction by Trammel Hudson of NYCResistor using a Teensy […]
Natthakit Kim Kang designed and built and incredible interactive LED installation, Click Canvas.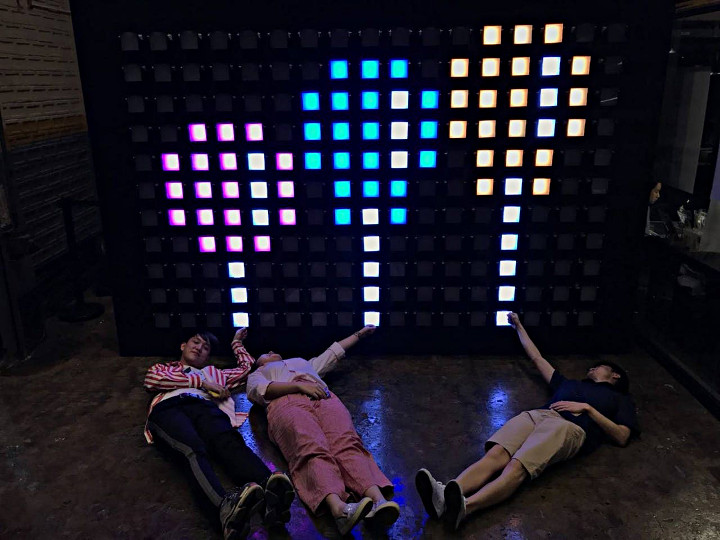 The project was developed to display at Yolo House, a creative space and gallery in Bangkok.  The installation features 187 LED boxes in a 17 x 11 grid that change colors when users […]
All Blog Posts »
We would love to show your Teensy-based project here.
Please post a new thread on this forum with at least one photo, a short description and your name or a nickname as you'd like to be known.