Recent Blog Posts
Curtis Olson has developed a low cost DIY autopilot system that supports the AuraUAS autopilot flight code and firmware.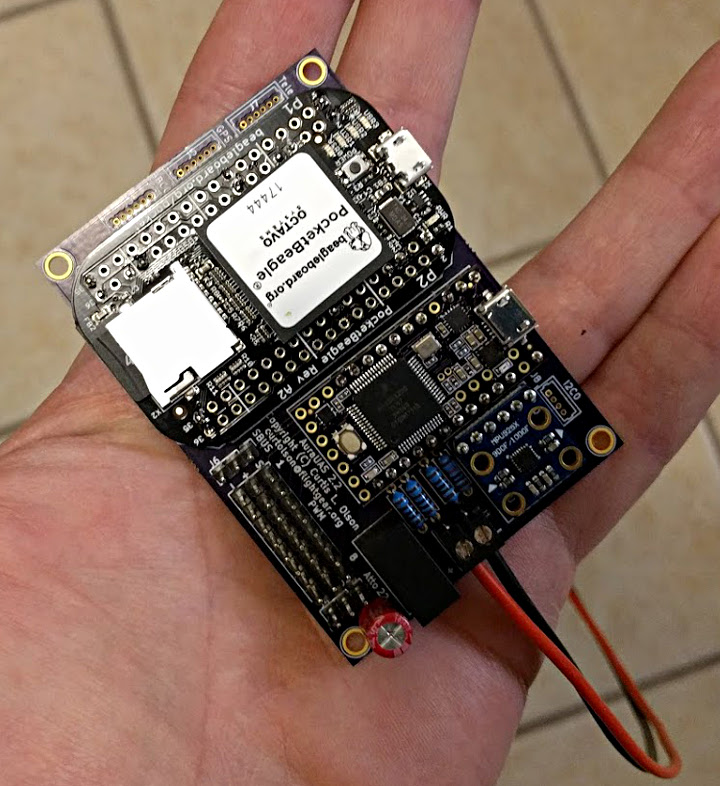 This version of the hardware is the latest in his continuing evolution of a DIY autopilot system.  Each version has had improvements in both […]
NZDoug made a cool interactive LED sphere using gyro and sound sensors.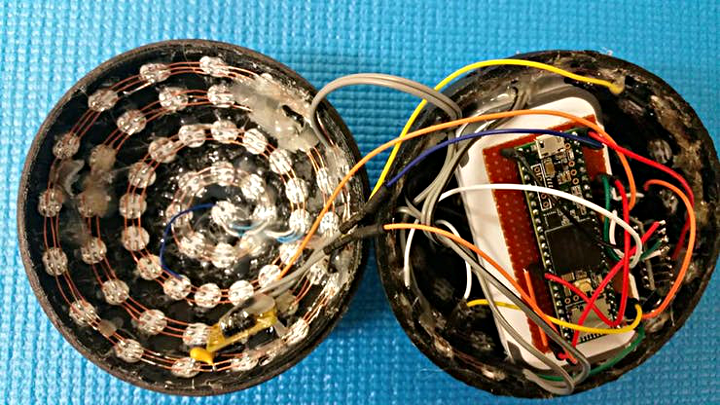 This nifty LED sphere has multiple sensors to make it interactive.  It features a gyro board and audio mice controlling 130 addressable LEDs.  The project uses takes advantage of the processing […]
Dave over at Notes and Volts has published a great series of DIY tutorials called Teensy-Synth.
In the first episode Dave walks you through assembling your Teensy and Audio shield and how to use the audio library.  He also makes code available to help you get going.
The next 7 episodes progress to controlling your synth with Pure Data software, connecting a USB-MIDI keyboard, code optimization, adding an ADSR envelope generator, […]
Monica Houston built these awesome flaming LED palm trees for her camp at Burning Man.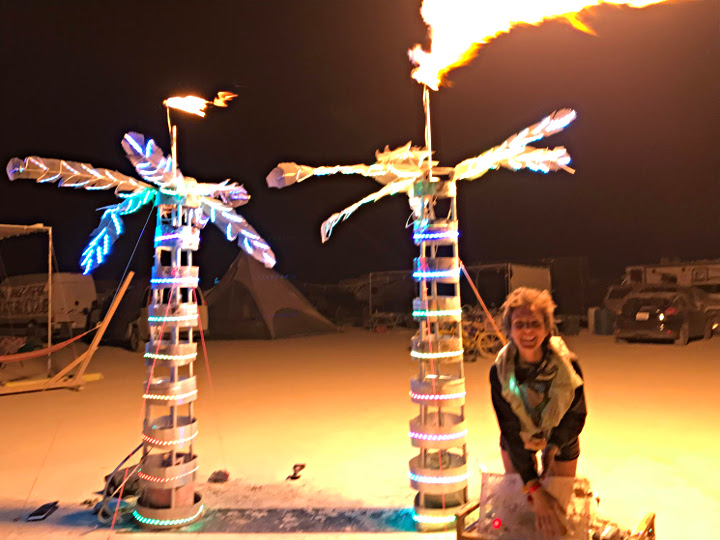 This was Monica's first fire art project.  Her motivation for the project was to impress her friends and having something fun to take to festivals and parties.  It […]
Staci Elaan hacked a megaphone to make it into a Dalek voice.
The 30Hz ring modulation and diode clipping is done using the Teensy Audio Library.  Code for the project is published on Pastebin.
The decorative additions to the megaphone make this magnificent ….. Magnificent …. MAGNIFICENT….
All Blog Posts »
We would love to show your Teensy-based project here.
Please post a new thread on this forum with at least one photo, a short description and your name or a nickname as you'd like to be known.