Recent Blog Posts
Teensyduino 1.57 has been released.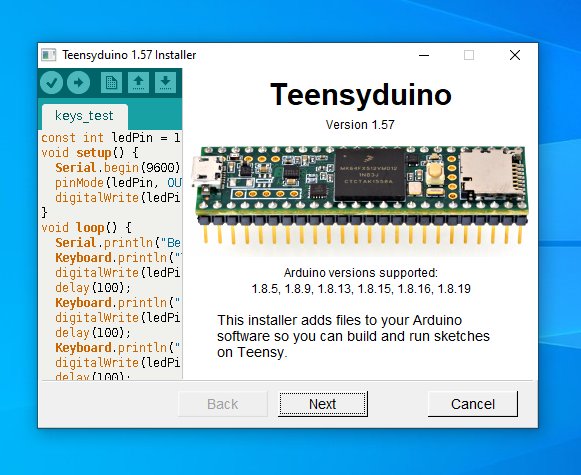 Here is detailed look at the new & improved features in version 1.57.
USBHost_t36 USB Disk Support
USBHost_t36 now supports use of USB disk drives connected to the USB host port on Teensy 3.6, 4.0, 4.1, thanks to a major contribution from Warren Watson, also with work from KurtE and mjs513.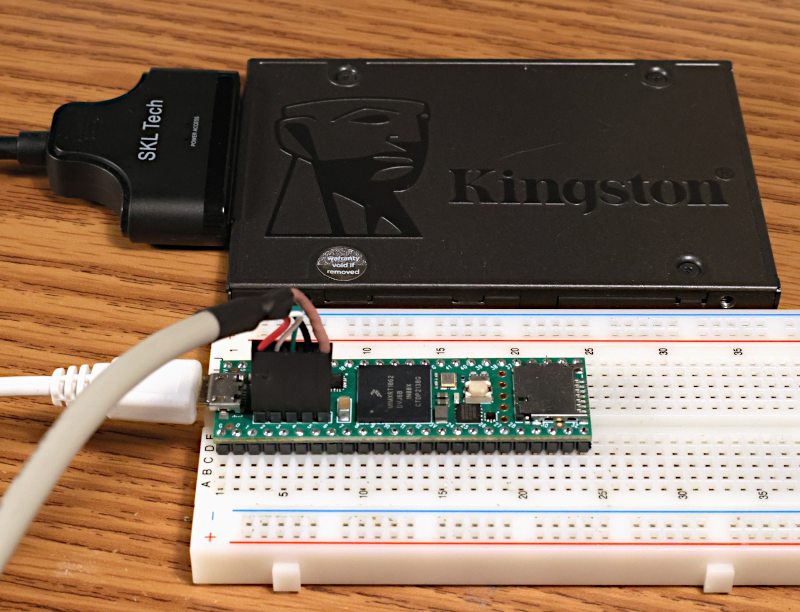 Looking to build a large LED display project  David Vogt came up with this magnificent LED Ping Pong Ball display.
Because this project was for high school students it needed to be easy to assemble without advanced electronics skills.  It also needed to be budget friendly.
Early in the design it was decided to use ping pong balls to diffuse the LEDs.  This set the spacing of the LEDs to […]
Armin Rehberger made an awesome, colorful, scrolling LED sign.
This bright animated sign uses 4 8×32 LED-pixel matrixes and scrolls not only horizontally but vertically as well.  It's controlled using a Teensy 4.0 and uses the OCTOWS2811 library.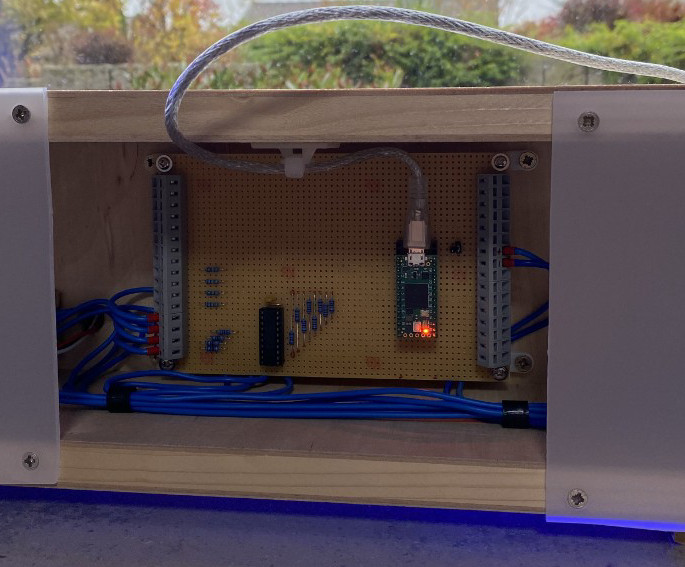 With a sign as bright as […]
Thea "Stargirl" Flowers restored this non-working IBM Model M keyboard by creating all new electronics.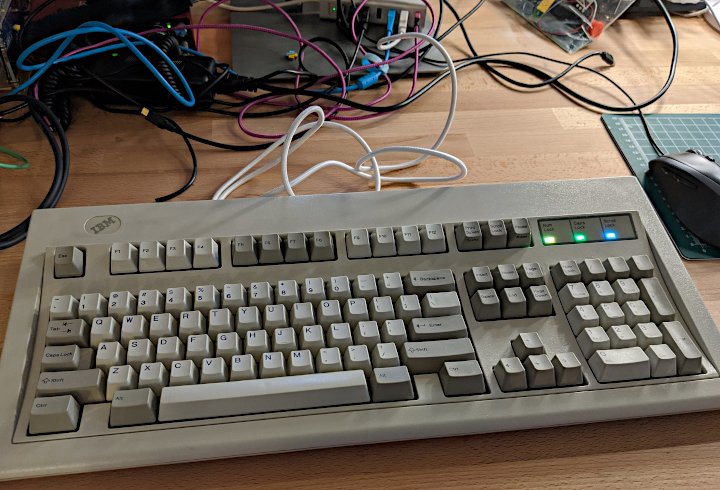 The electronics are replaced by this custom circuit board.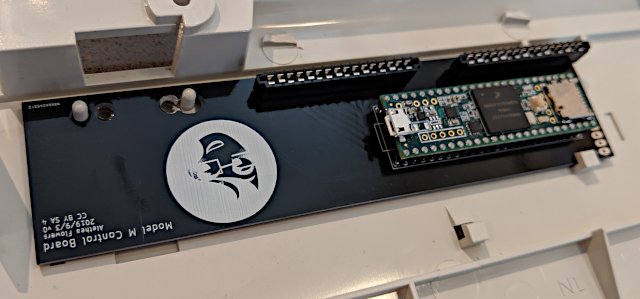 On Twitter, […]
HACKSMITH Industries have produced the world's first retractable plasma-based lightsaber.
The lightsaber is controlled by a Teensy 4.0 and powered by LPG (compressed liquid propane gas) mixed with oxygen. The resulting plasma burns at 4000 degrees Fahrenheit and is able to cut through titanium. This powerful combination was made using a bespoke circuit design that you can find and inspect on the DigiKey site.
Hacksmith Industries has an active […]
All Blog Posts »
We would love to show your Teensy-based project here.
Please post a new thread on this forum with at least one photo, a short description and your name or a nickname as you'd like to be known.