Recent Blog Posts
Arduino Guy, an 18-year-old Hackster intern and self-proclaimed embedded systems enthusiast, has developed a DIY social distancing radar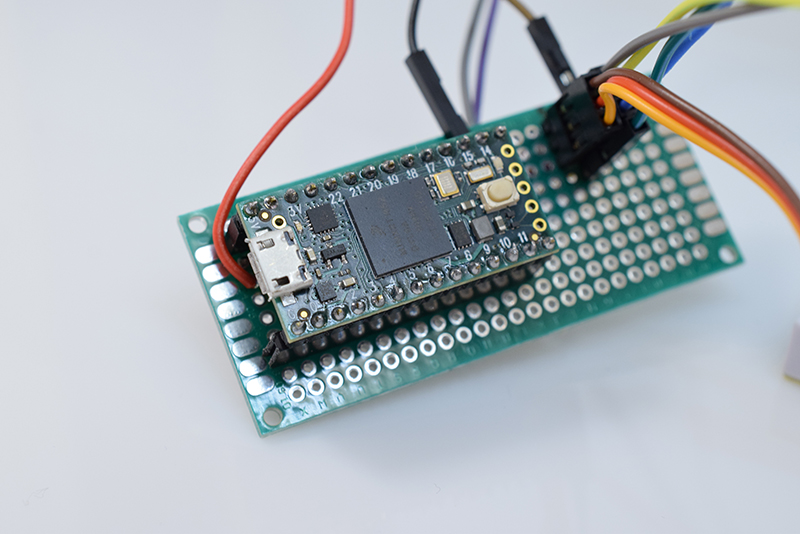 It can be attached to a bicycle or other anchor point to alert others when they are cycling, standing, or walking too close.
The […]
Fans of classic Apple keyboards rejoice! Jim Lombardo shared to our forum his recipe for creating a custom USB adapter that allows older keyboard models that use an 8-pin DIN input to serve as modern USB keyboards.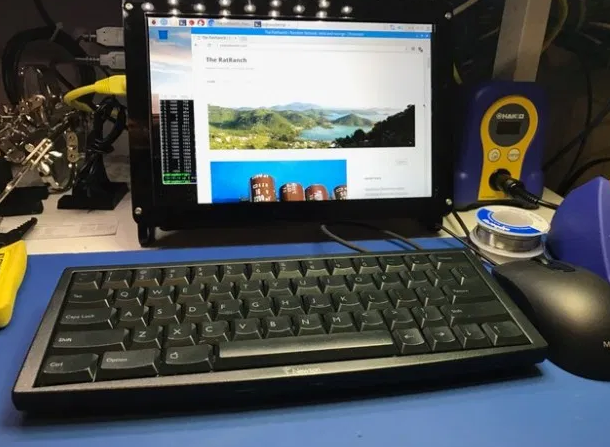 Jim took on the project when he found himself needing a keyboard for a custom Raspberry […]
Burning Man art car builder Loren Carpenter has taken Teensy's ability to drive LEDs to the next level with a solar-powered installation built around a tricycle that uses a Teensy 3.6 to drive 6,400 RGB WS2812 LEDs.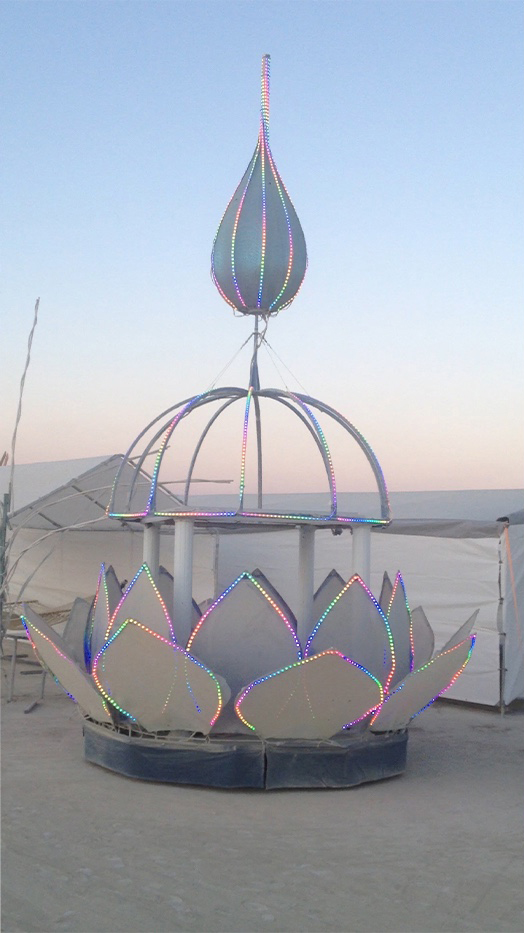 The 32 channel system is capable of outputting ~1.3 million RGB pixels per second, achieving over a 200 Hz frame […]
Teensy forum user kxmx_kaugummi has made a multi-channel audio codec breakout board for their modular synth set up using the Teensy and a Cirrus Logic CS42448.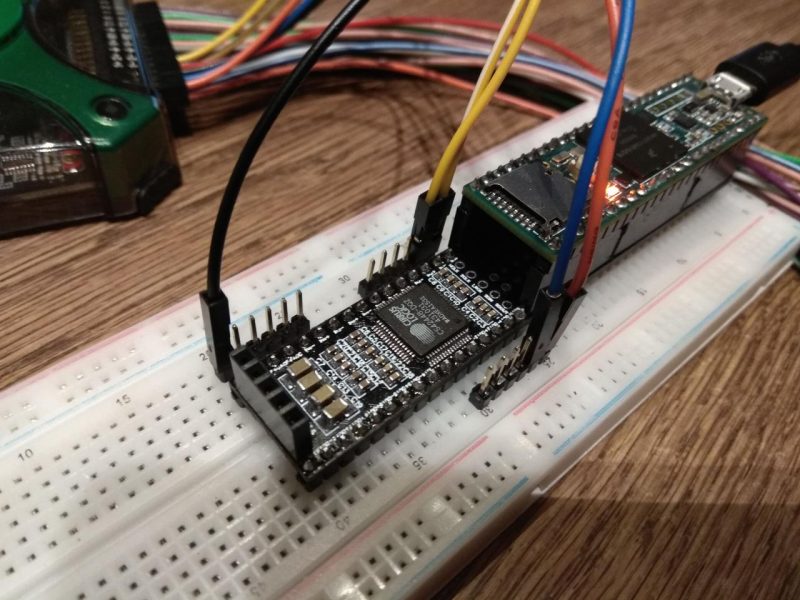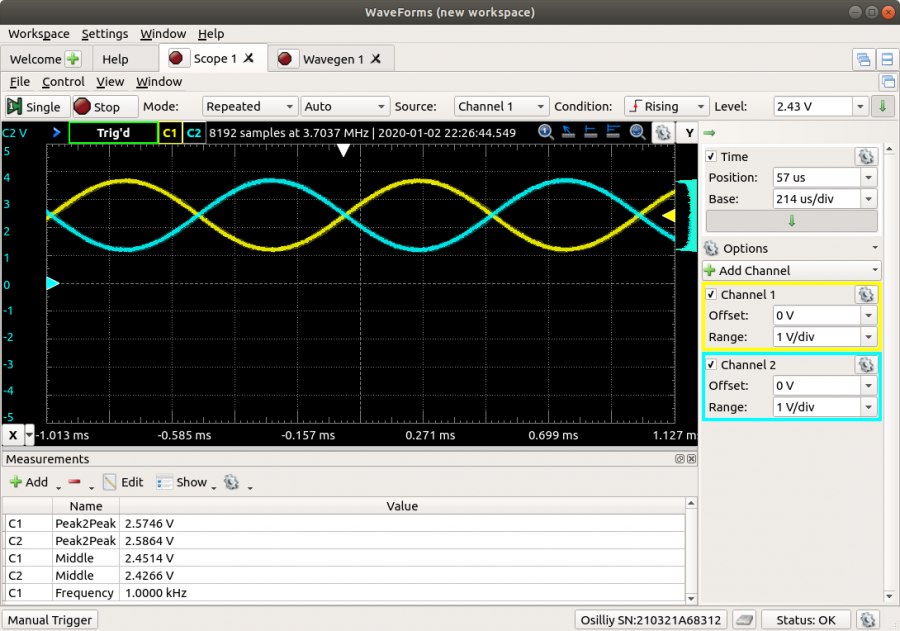 An audio codec is a device that translates an analog audio signal into digital signals and turns digital back into analog. This gives us both an analog-to-digital converter (ADC) and digital-to-analog converter (DAC) that run off the same clock signal. The Cirrus Logic CS42448 is a popular 6 input, […]
Hardware hacker Trammell Hudson used a Teensy and a handful of components to control a mechanical 1930s Teletype machine.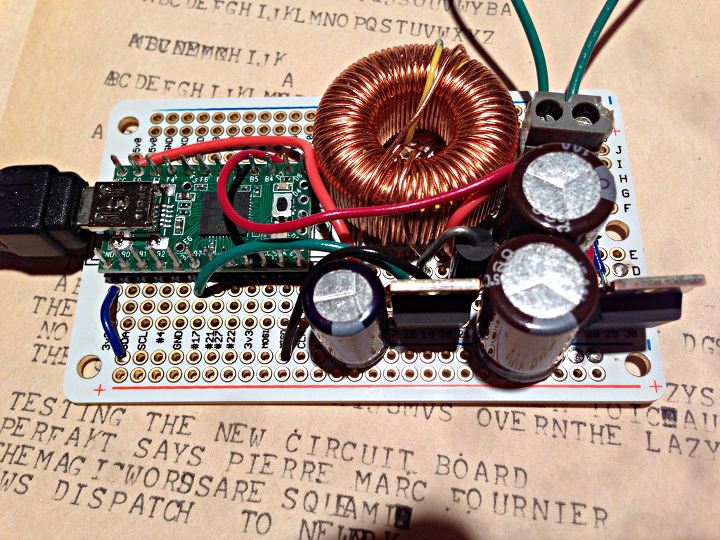 Teletype machines from the 1930s are beautiful mechanical objects. Trammell Hudson was able to control one from his laptop using a Teensy and […]
All Blog Posts »
We would love to show your Teensy-based project here.
Please post a new thread on this forum with at least one photo, a short description and your name or a nickname as you'd like to be known.