Recent Blog Posts
Ali Afshar (alialiali on the forum) built a chordboard – a nifty synth project that includes a drum sequencer.
Ali describes this labor or love project as playing the major keys of piano with the ability to change the key and mode.  It's pretty easy to play and get a decent result.  It also features a drum sequencer, strings, chords, and other stuff.  The interface uses the oh so satisfying […]
Marcell Marosvolgvi made an audio analyzer using a Teensy 3.2 and Audio Shield.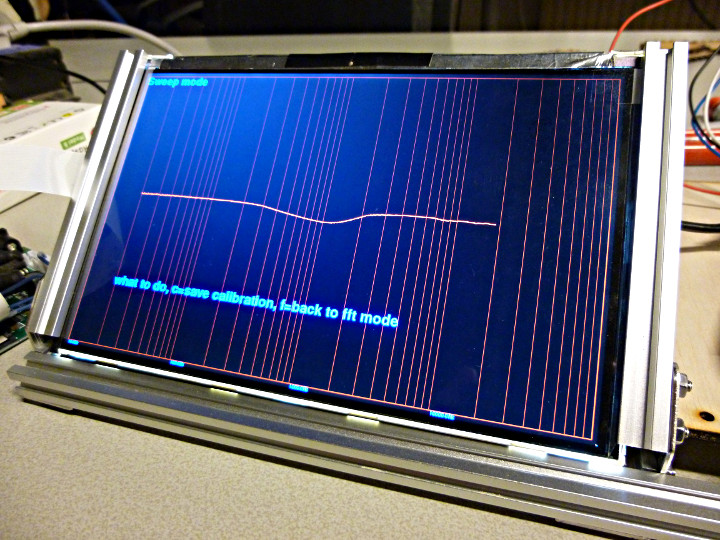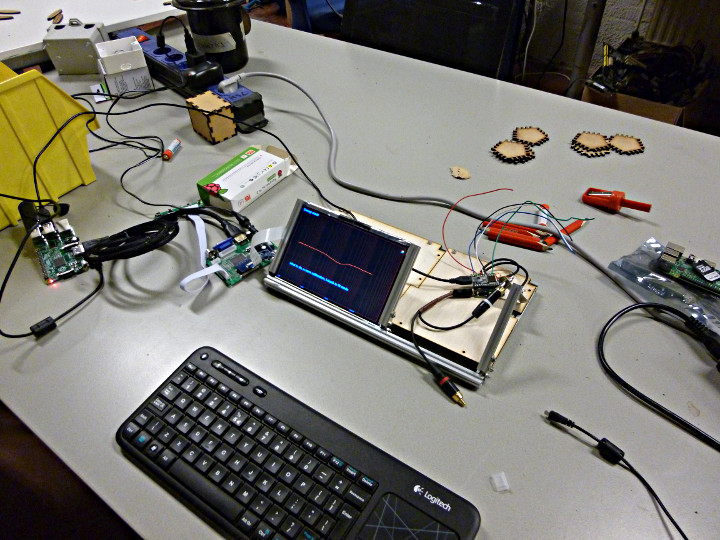 This project uses a Teensy 3.2 to generate a sine wave and send […]
Many years ago, I helped with the electronics+software for Hand-Eye Supply's Starlight Parade float, designed by Laurence Sarrazin.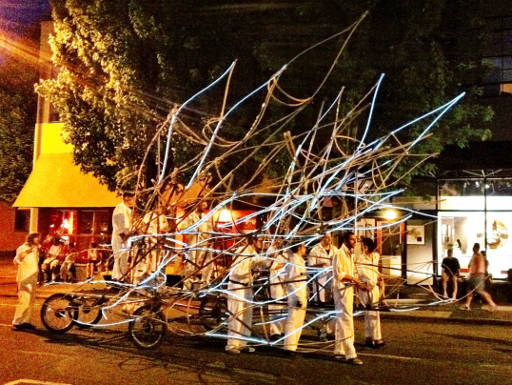 It won the Parade's "Sweepstakes Award – Best Illumination"!!! Here's more news coverage and Core77's announcement, detailed announcement and Behind-The-Scenes build story (with time lapse video).
This article was originally published in 2011 (archive.org link) on the DorkbotPDX site.  […]
Brandon Foltz built TMO, a handheld game console built from scratch.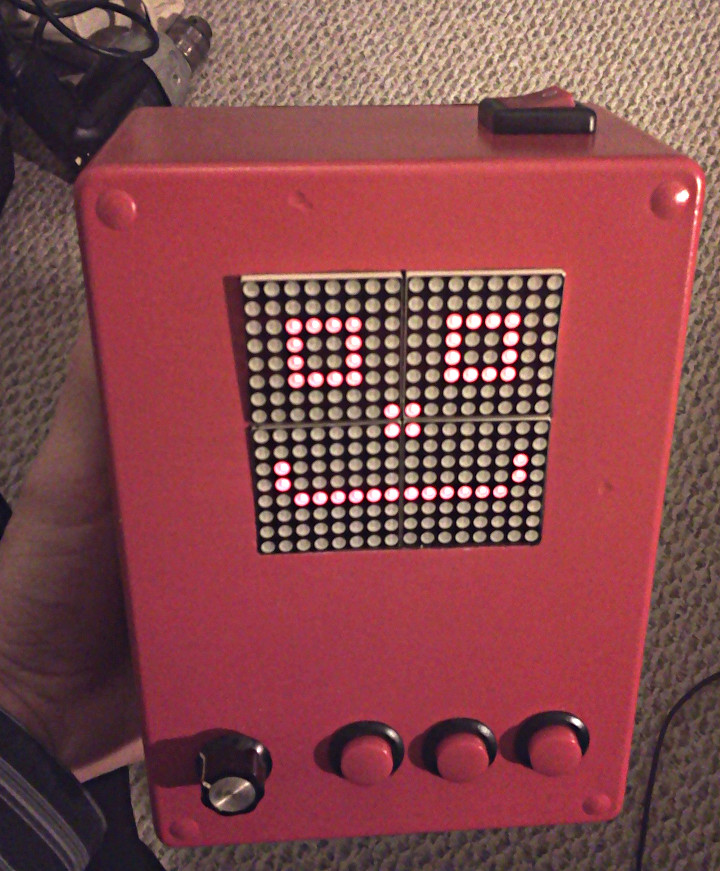 TMO was partly inspired by BMO from Adventure Time.  It uses a Teensy 2.0 and features 16×16 LED display and simple input controls.
The operating system for TMO that provides the interface and game development API can be found on GitHub.
Frank (forum user DD4WH) made a microSoundRecorder to log both audio and environmental data to an SD card.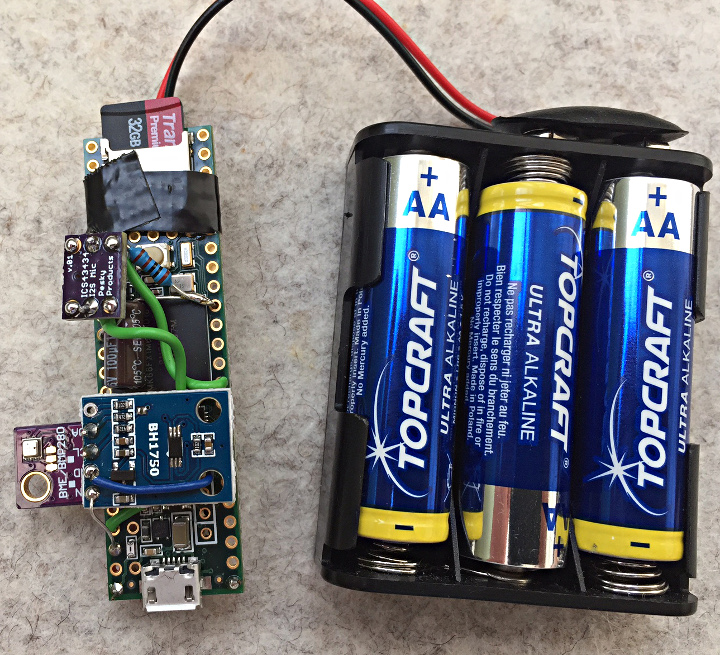 The recorder uses a BME280 sensor to log […]
All Blog Posts »
We would love to show your Teensy-based project here.
Please post a new thread on this forum with at least one photo, a short description and your name or a nickname as you'd like to be known.