Recent Blog Posts
Nicolas Toussaint has made a two channel audio meter using a Teensy 3.1, a PJRC audio adapter and two strips of NeoPixel strips from Adafruit.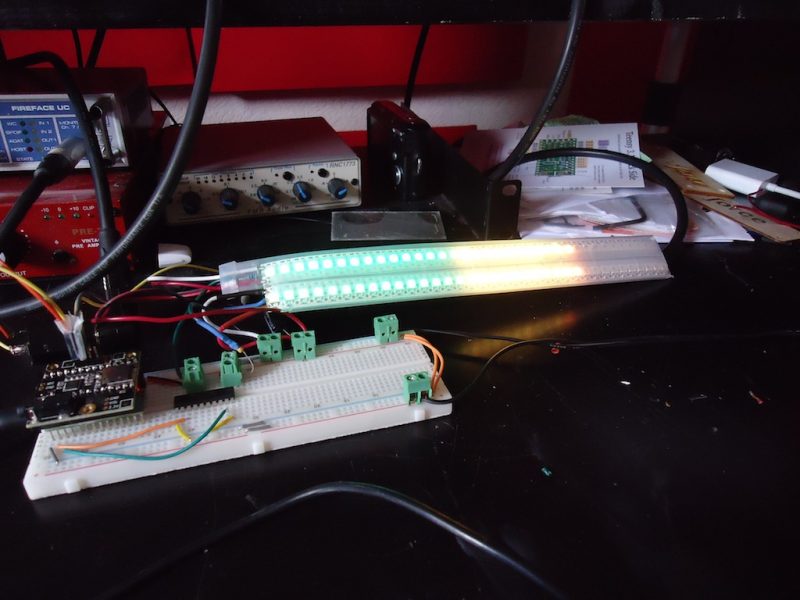 An audio meter is an essential device in music production, displaying a visual representation of audio signal level. Toussaint has made DIY audio equipment using the Teensy before, and this time he wanted to try making an LED audio meter using a combination of the StereoPeakMeter example in the Teensy audio library with […]
John Kinkennon has retrofitted a classic Rodgers 32B organ using a Teensy 3.6 and custom hardware console.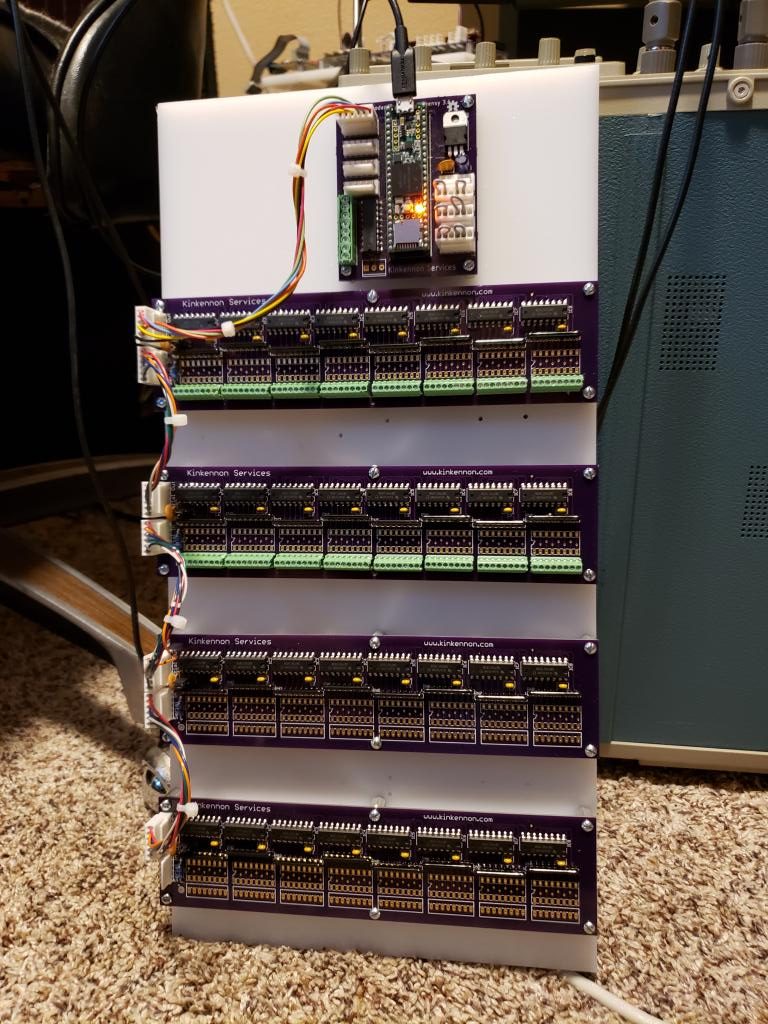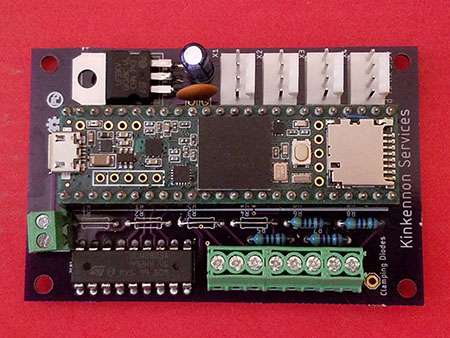 John Kinkennon retrofits old organ consoles with new hardware, allowing them to be used with virtual pipe organ […]
James Hobson, better known as The Hacksmith on YouTube, has created a Bionic Arm Exoskeleton that features a Teensy 3.5 at the heart of its 86-component controller board. It is a fully functioning pneumatic steel arm based on the "nanosuit" from the first-person shooter Crysis.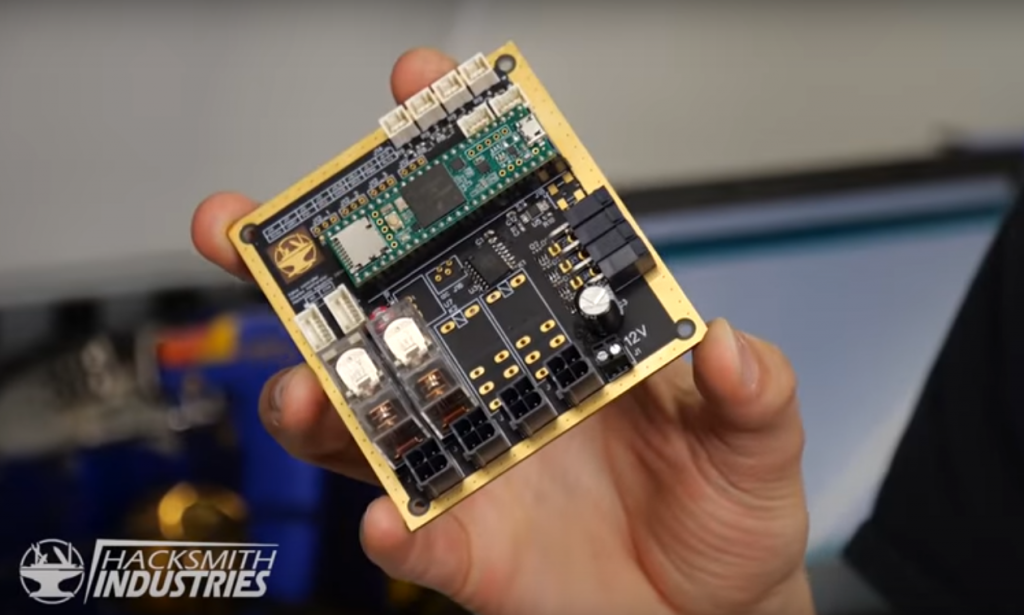 In Crysis, the […]
This audio utility board was designed by Arthur Sobel to facilitate the construction of simple audio devices, and is showcased on on Hackster.io.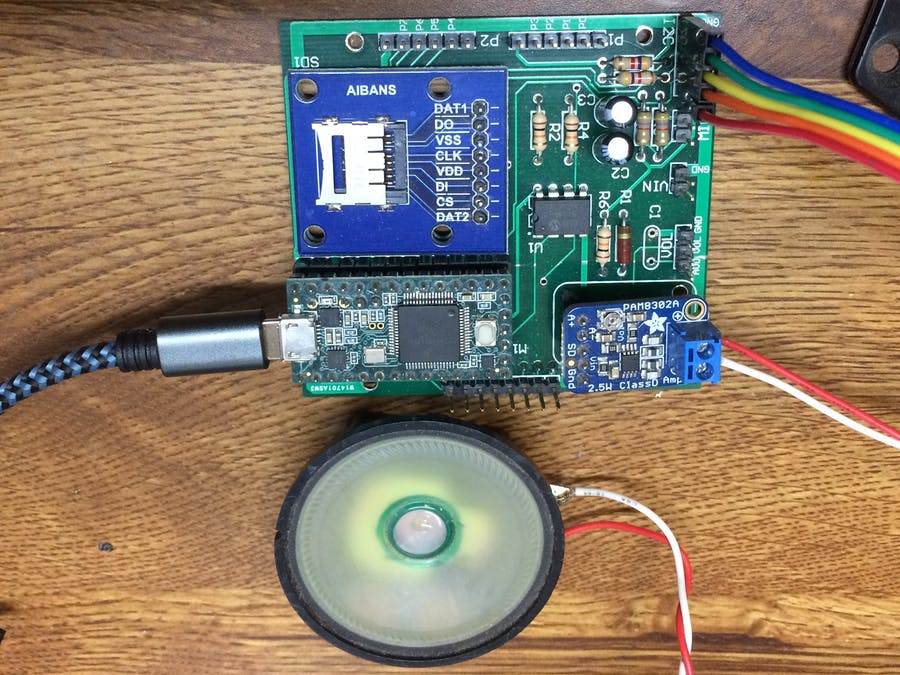 On this board you will find a footprint for the Teensy 3.2 , a single channel PAM8302M speaker amp, MicroSD breakout board, and connectors for keyboard, switches and pots. It's based on […]
The Waveonoi is a light installation, first featured in the Amsterdam Light Festival as part of a larger piece called From Twente with Love.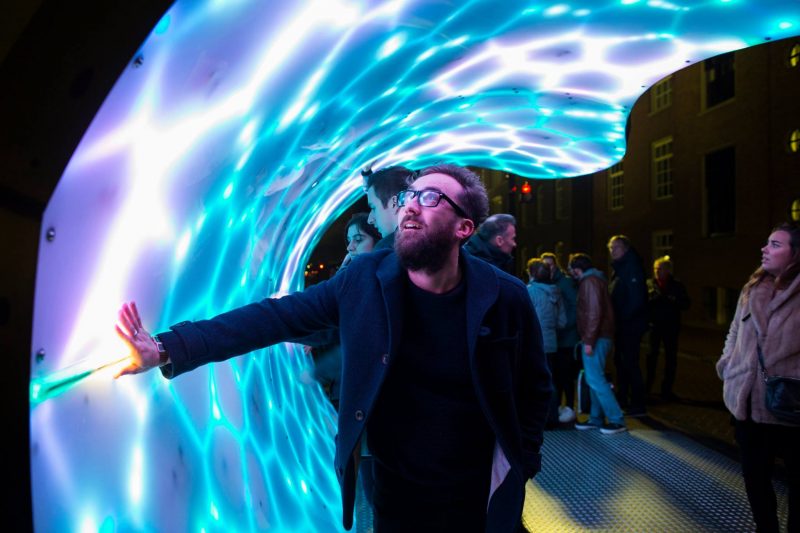 The project was a collaboration between six students (Edo de Wolf, Jorik Ordelmans, Han de Jong, Lubo Andreev, Wouter Deenik and Emiel Harmsen) from the DesignLab at the University of Twente, as well as the Twentse Ambassade and artist Randy van Lingen.
Initially using eight panels of LEDs and a Teensy 3.6, the […]
All Blog Posts »
We would love to show your Teensy-based project here.
Please post a new thread on this forum with at least one photo, a short description and your name or a nickname as you'd like to be known.