Recent Blog Posts
Delta Space Systems has developed a flight computer for launching rockets into high altitudes.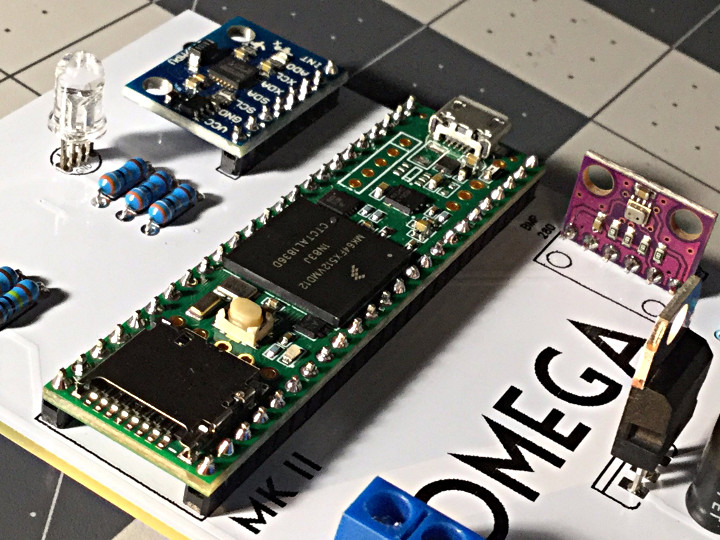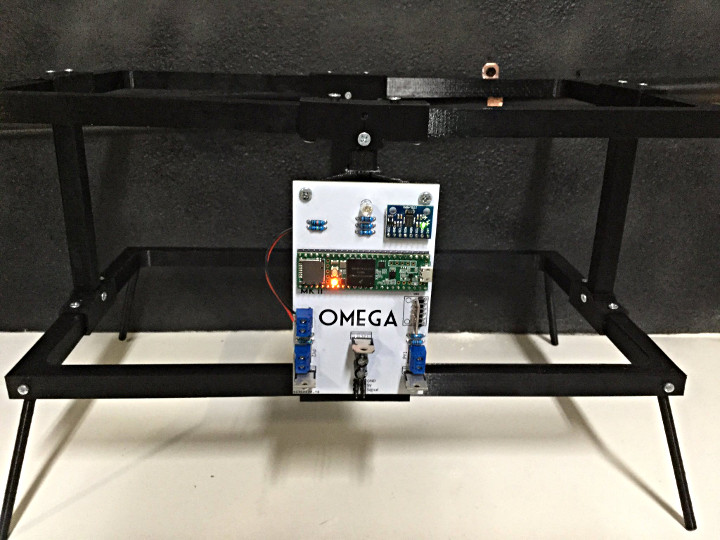 The Omega flight computer features 2 pyro channels, 2 servo outputs for […]
UHF made TSynth, an awesome sounding four note polyphonic synthesizer.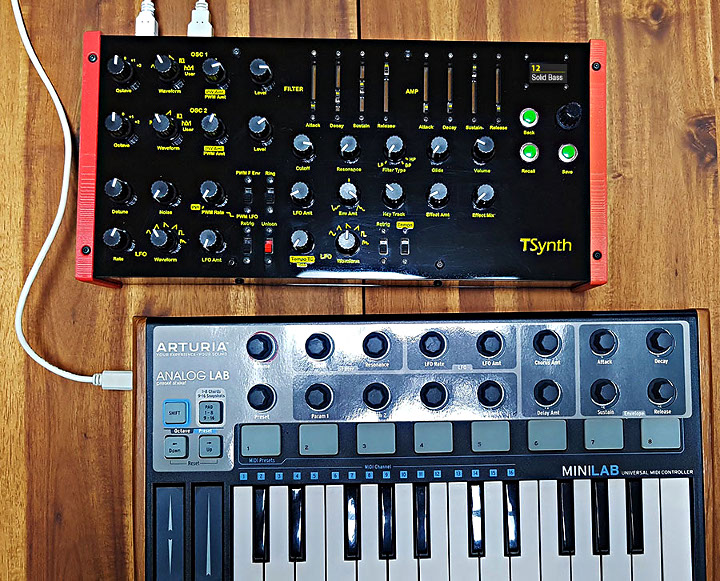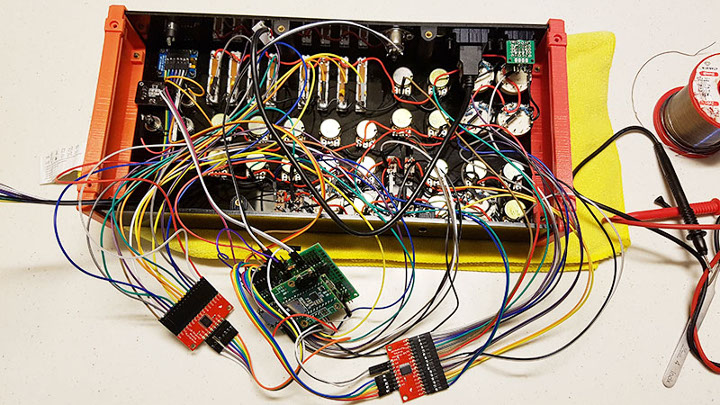 Inspired by the Teensy-Synth series by Notes & Volts, UHF set out to make his own […]
Mohit Bhoite made Bubble Punk, a nifty little sculpture to measure temperature and humidity.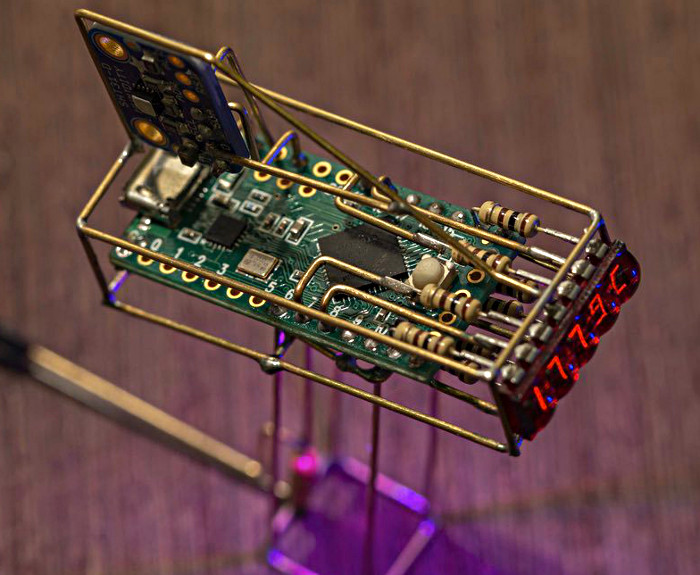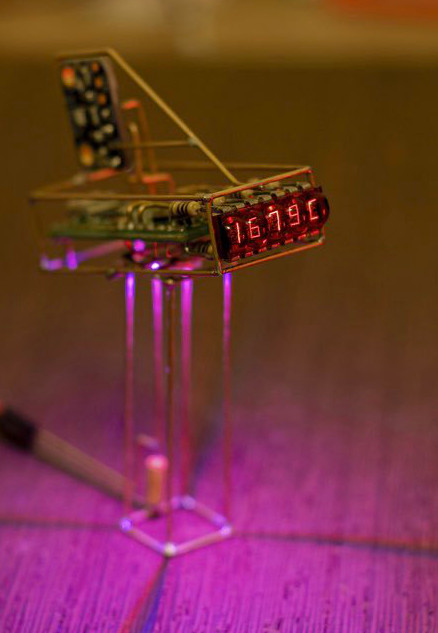 Along with a Teensy-LC, the sculpture uses an Adafruit SHT32-D sensor breakout board, a vintage HP5052 7415 7 segment display, and […]
FRDM4236 (Trainder4EDU) has created an expansion board for Teensy 4.0, similar to Dean's, but providing all the extra signals & features in a Teensy 3.6-list form factor.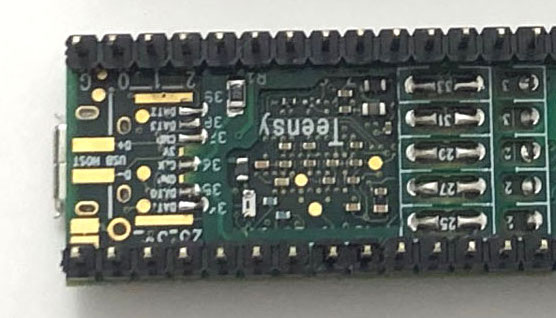 The Trainer4Edu website has detailed information on the […]
Dean Blackketter created an add-on board which makes Teensy 4.0's bottom-side pads available as a second row of normal pins!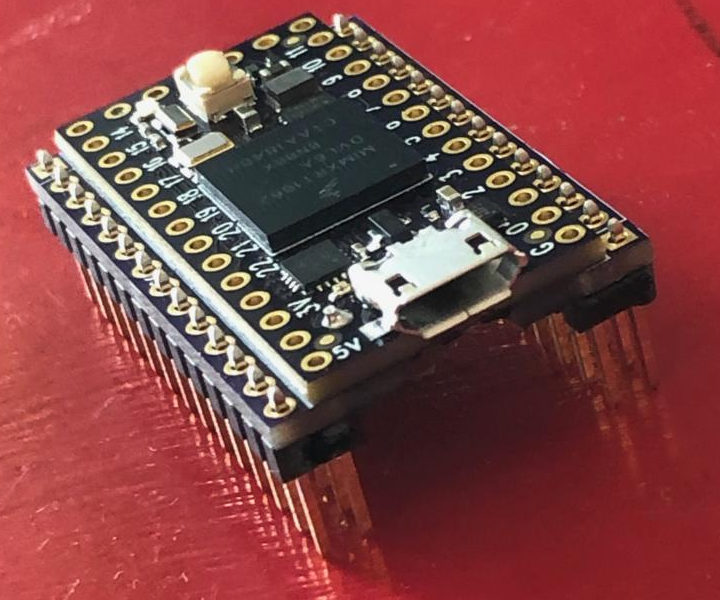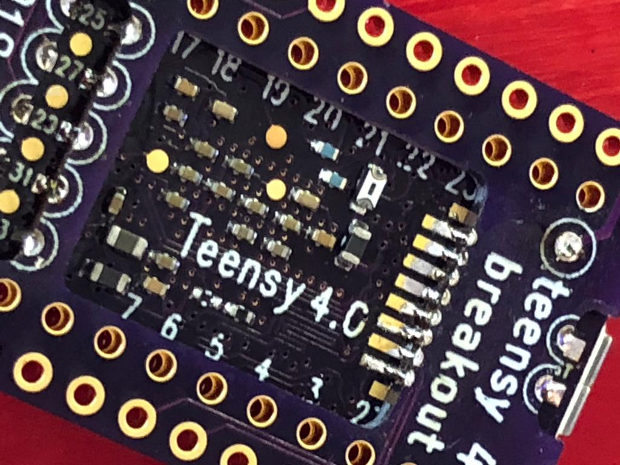 It attaches underneath with castellated holes […]
All Blog Posts »
We would love to show your Teensy-based project here.
Please post a new thread on this forum with at least one photo, a short description and your name or a nickname as you'd like to be known.