Recent Blog Posts
PCM1802 is an impressive audio A/D converter, specified for 105 dB signal to noise (A weighted).  But people have reported problems using very cheap PCM1802 breakout boards.  Today I made it work.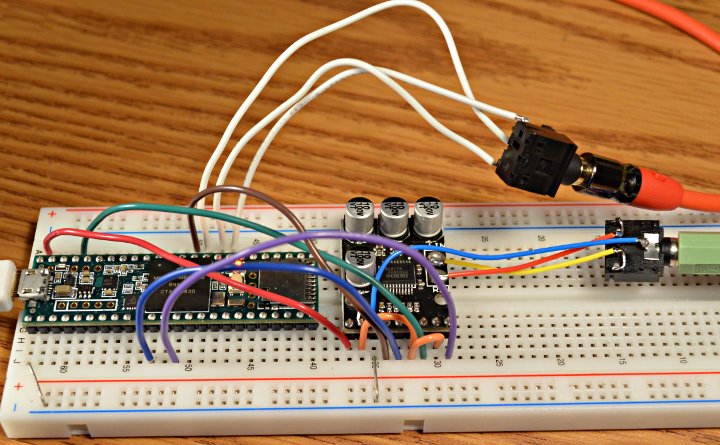 The cheap PCM1802 boards are sold my many Chinese companies, usually for just a few dollars.  The PCM1802 tested in this […]
Nic Magnier created this 1 bit dithered video player using a Sharp Memory LCD.
Normally memory displays aren't known for speed.  Nic explains that the display actually allow you to update only specific lines.  His approach uses a conversion of video with blue noise dithering and some forward diffusion to avoid pixel moving too much between frame.  Then the video is […]
Embedded technology is revolutionizing the way we engage with objects of importance in our lives.
An inspiring example of this is the Maccabeam, an automated light up Menorah designed by Samuel Goldstein that offers a modern take on the seven-branched candelabra that is traditionally illuminated over the course of Hanukkah.
Thoroughly documented on his blog, Samuel's invention uses a GPS module connected to a Teensy 3.2 to deduce the […]
Finding commercially available keyboards to be lacking, forum user smarrocco decided to create the custom keypad of their user-specific dreams as well as a corresponding TFT display.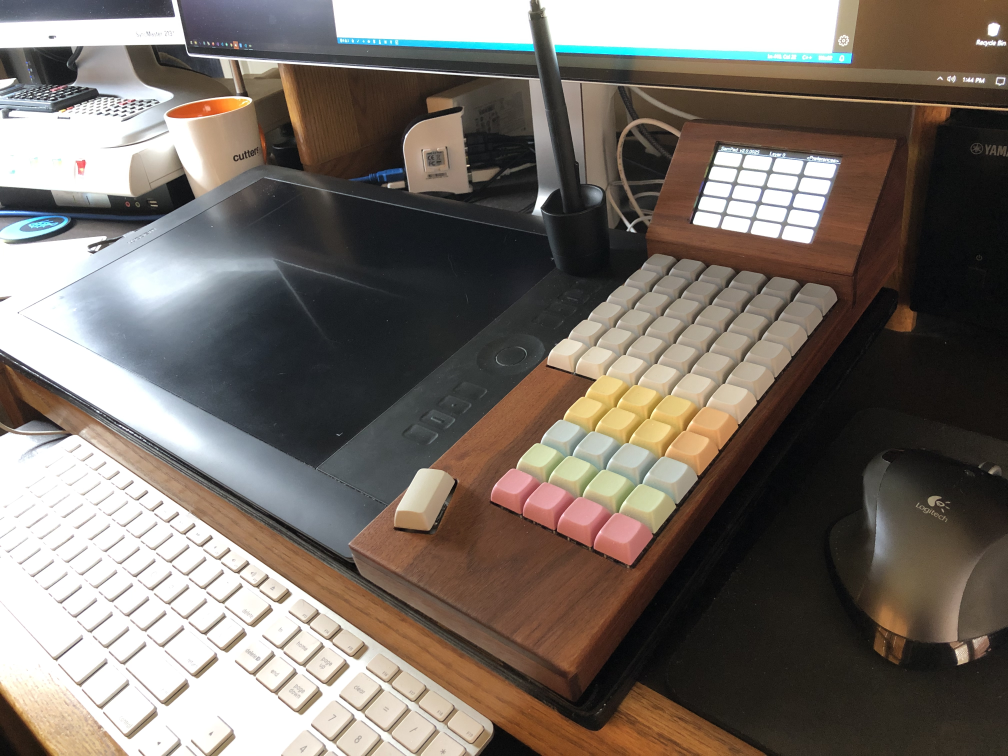 On their blog, smarrocco discusses their design process in detail from identifying problems in existing commercial (including custom and gaming) keyboards to designing and developing […]
A team of researchers from Saarland University and the University of Sydney have designed Tactlets, an approach that allows makers to easily add tactile feedback and control using printable inputs to everyday 3D objects.
The project—called Tactlets—introduces a new digital fabrication method of custom printing elecro-tactile elements using either conductive inkjet printed traces or FDM 3D printing using filament embedded with conductive material. The resulting tactlets can […]
All Blog Posts »
We would love to show your Teensy-based project here.
Please post a new thread on this forum with at least one photo, a short description and your name or a nickname as you'd like to be known.