Recent Blog Posts
For years, maker and blogger Tobias Khun carefully considered the question: what would it take to build a robotic ping pong player capable of keeping a ball in motion for hours on end? The result, the Octo-Bouncer, is the perfect mechanical juggler.
The ping pong paddle takes the form of a horizontally-aligned clear acrylic plate which is carefully controlled by four servo motors driven by a Teensy 4.0. […]
UK-based IT specialist and car hacking hobbyist Ian Tabor recently shared his Car in a Case project to his Twitter account.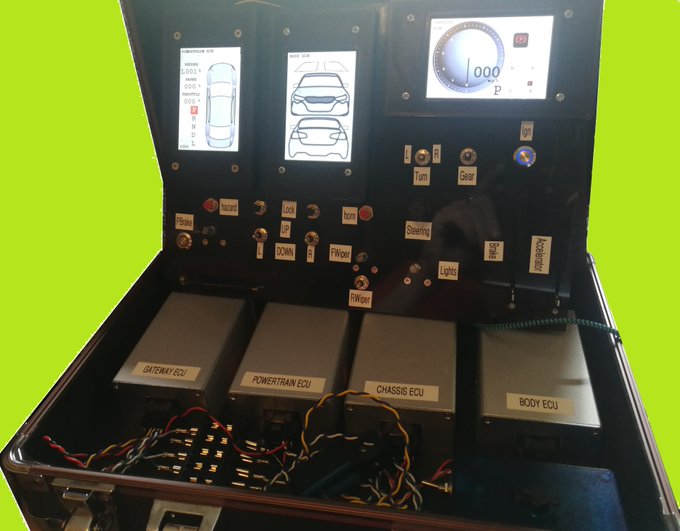 Tabor, a network architect who in his spare time explores the security vulnerabilities of automotive computing systems, created the Car in a Case using four Teensy 4.0's as the main ECUs or Engine Control […]
The Game-o-Tron Mini is a pint-sized but powerful handheld game console with a nostalgic look and feel.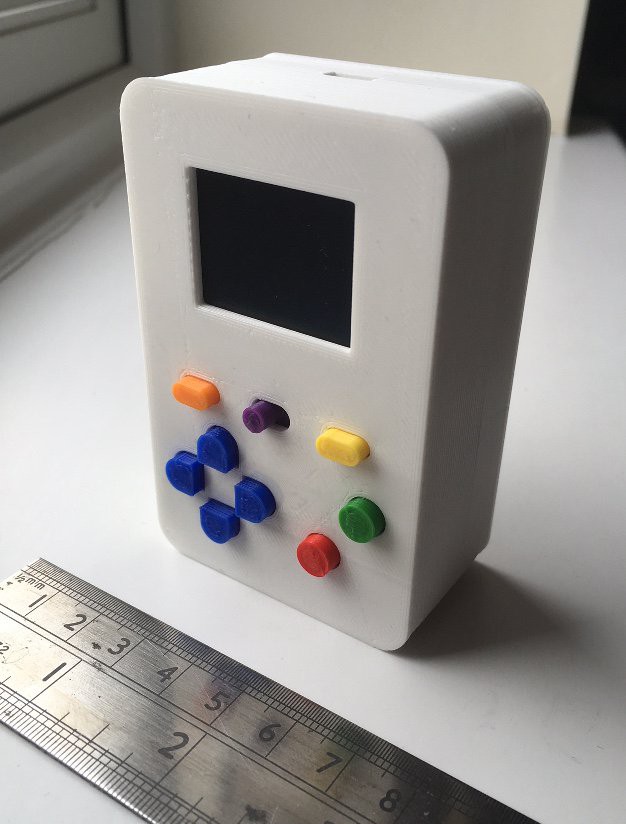 About the size of a credit card, the mini uses a Teensy 3.2 to drive a 128×96 pixel OLED display and speaker. Inputs include 8 push buttons and an on / off switch with a rainbow color scheme […]
Raphaël Hoffman, a Belgium-based engineer who runs the one-person company Hora Music, has produced two alternative firmwares for Music Thing Modular's Radio Music—a popular module used in the DIY modular synth community.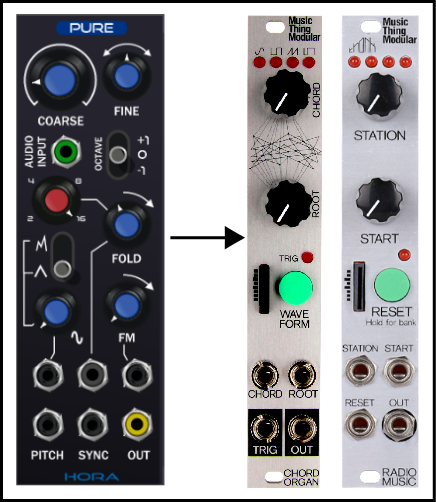 The MTM's Radio Music is a widely-appreciated virtual radio Eurorack module that includes 16 banks and stations. The Complex VCO firmware […]
The Mano-Matic is a Teensy-powered 3D printed bionic hand, created by HandSmith.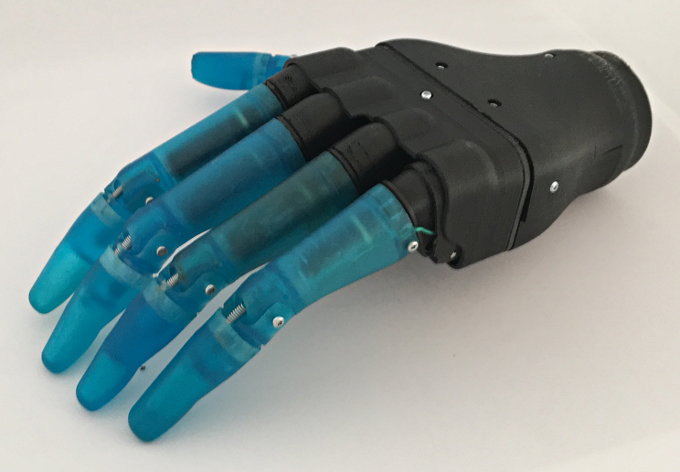 HandSmith, based in Virginia (USA), is a 501c 3 organization dedicated to producing affordable 3D printed bionic prosthetic devices. HandSmith is the brain child and passion project of software engineer Lyman Connor who works for General Electric as his primary occupation but in […]
All Blog Posts »
We would love to show your Teensy-based project here.
Please post a new thread on this forum with at least one photo, a short description and your name or a nickname as you'd like to be known.