Recent Blog Posts
The Harmonicade is an impressive synth made of over 200 arcade buttons, a Teensy 3.6 and a lot of 3D printing.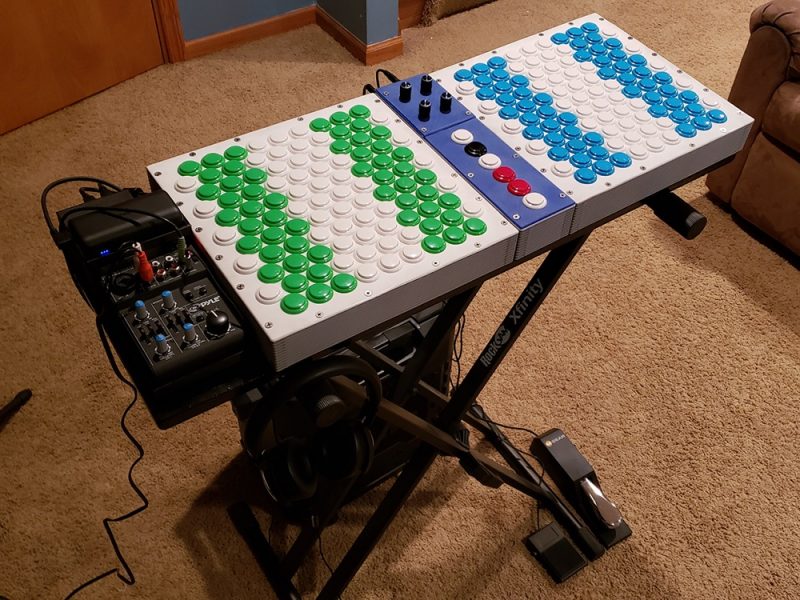 The person behind KOOP Instruments wanted to learn to make music, but the traditional piano layout didn't suit him. So, he started making his own range of musical midi devices, which are now all immaculately written up and shared over on the KOOP Instruments […]
Scaraman, a PJRC forum user, has shared their progress on a quadruped walking robot project that uses a Teensy 4.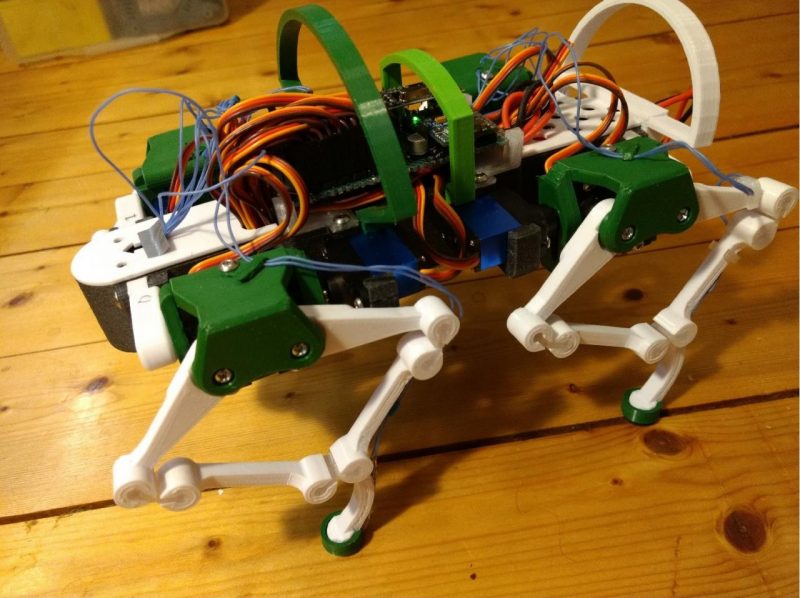 Scaraman wants to make a walking robot that is controlled by a neural network. To achieve that aim, they first had to figure out how to make an ordinary walking robot, the results of which can be seen by watching the video above […]
Teensy 4.1 is now available with access more I/O and memory expansion.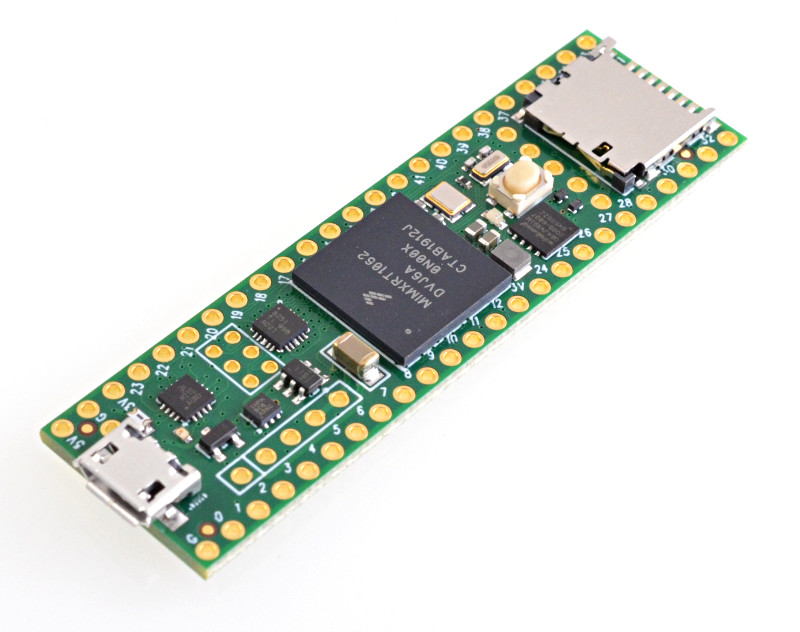 Teensy 4.1 features a 10/100 Mbit Ethernet PHY.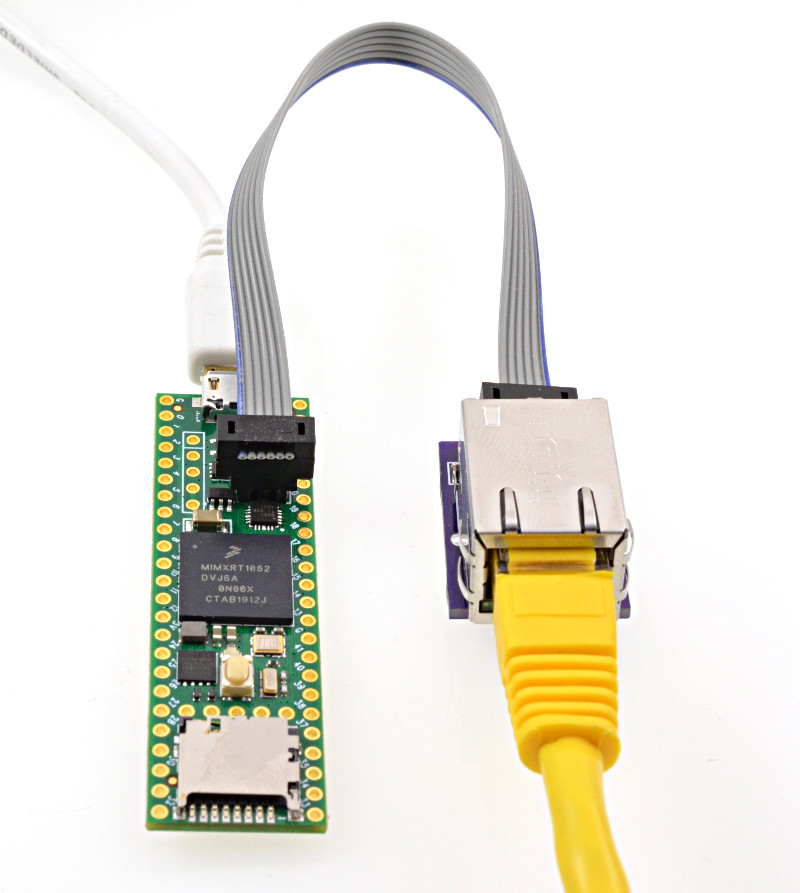 The Ethernet port […]
Jeffrey Turley has made a wearable encrypted password manager using a Teensy 3.2, a Pebble watch and KeePass.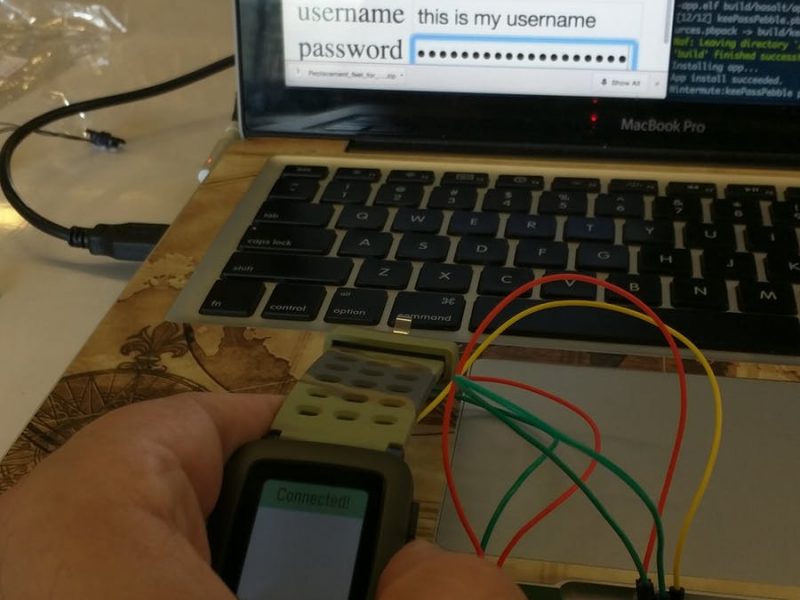 Jeffrey Turley's Wristpass prototype connects to any computer, emulating a keyboard to input your password. The passwords themselves are secured on your phone by KeePass, which keeps them encrypted until you need to access them. Watch this Teensy powered password manager in action in the video above, or […]
Stefan Hamminga has made Scrobby, a robot designed for cleaning solar panels autonomously.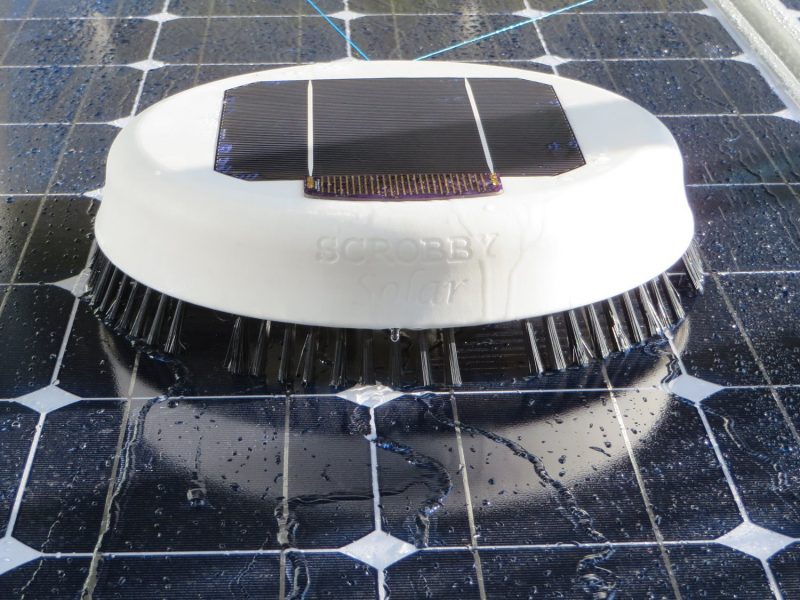 Scrobby was built by Stefan Hamminga using a Teensy 3, a Bluetooth LE module, six ultrasonic sensors and two internal motor driven spools. It is powered by its own solar panel. When Scrobby's sensors detect rain, it moves across the solar panel surface, scrubbing it clean. When rain stops falling, Scrobby goes […]
All Blog Posts »
We would love to show your Teensy-based project here.
Please post a new thread on this forum with at least one photo, a short description and your name or a nickname as you'd like to be known.