Recent Blog Posts
FRDM4236 (Trainder4EDU) has created an expansion board for Teensy 4.0, similar to Dean's, but providing all the extra signals & features in a Teensy 3.6-list form factor.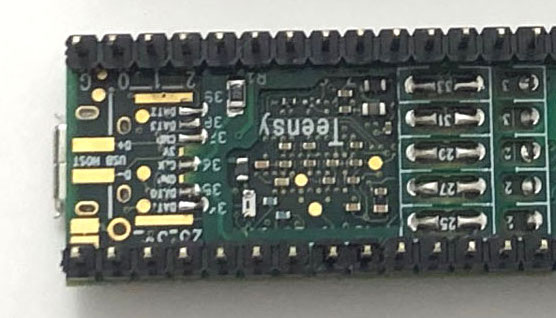 The Trainer4Edu website has detailed information on the […]
Dean Blackketter created an add-on board which makes Teensy 4.0's bottom-side pads available as a second row of normal pins!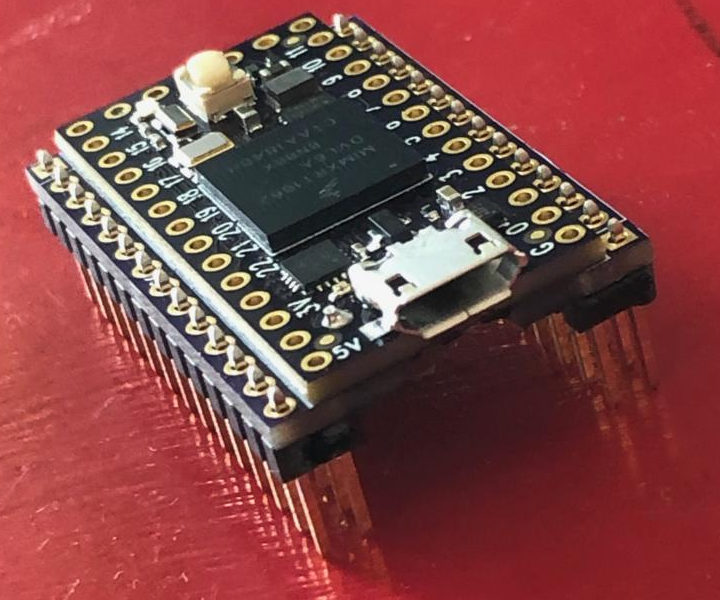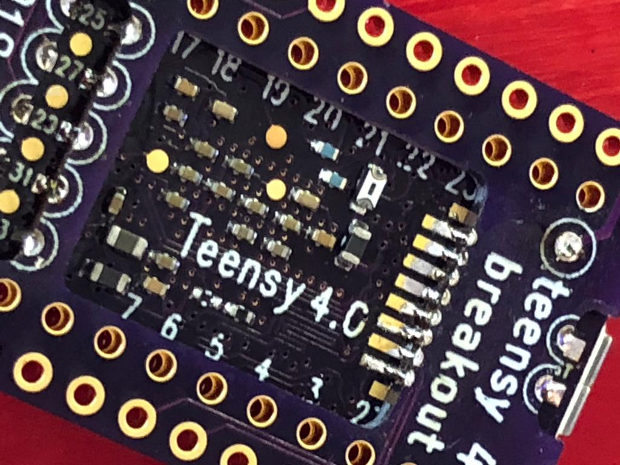 It attaches underneath with castellated holes […]
Nick Anderson created this amazing light & sound show for Halloween.
The lighting and sound was composed with the Vixen3 software.  The actual show runs using the Falcon Pi Player software on a Raspberry Pi 3, which transmits to a Teensy 3.2 and OctoWS2811 board to drive 2850 LEDs.  Nick published his source code on github.
Sandro Grassia made Lilla, an neat, open source,  polyphonic MIDI expander.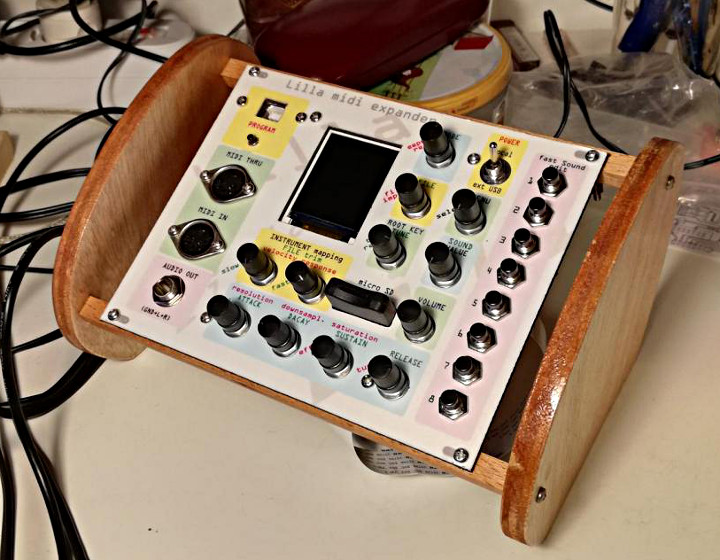 Lilla's controls features 12 rotary encoders and 8 pushbuttons and includes MIDI in, MIDI thru, and stereo out.  It can read files from and SD card as well as internal memory.
Additional details as well as code for the project can be found […]
Arvind Singh (forum user vindar) made an amazing acoustic levitator.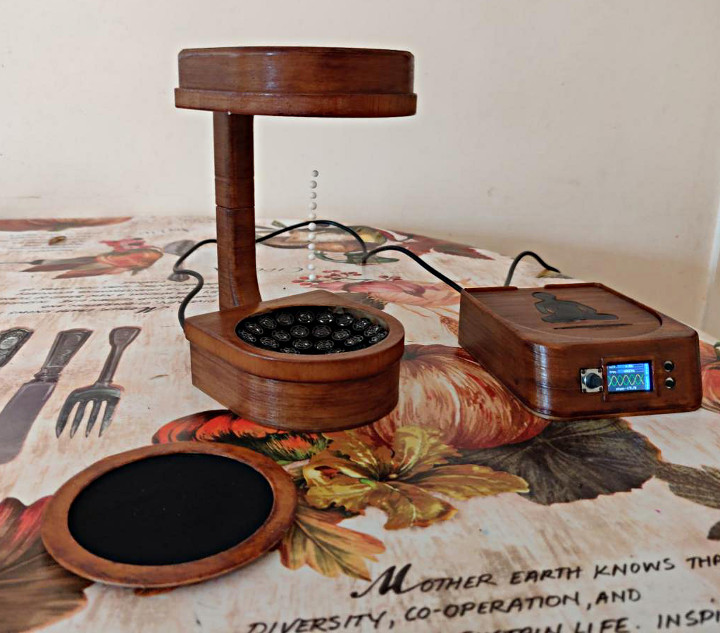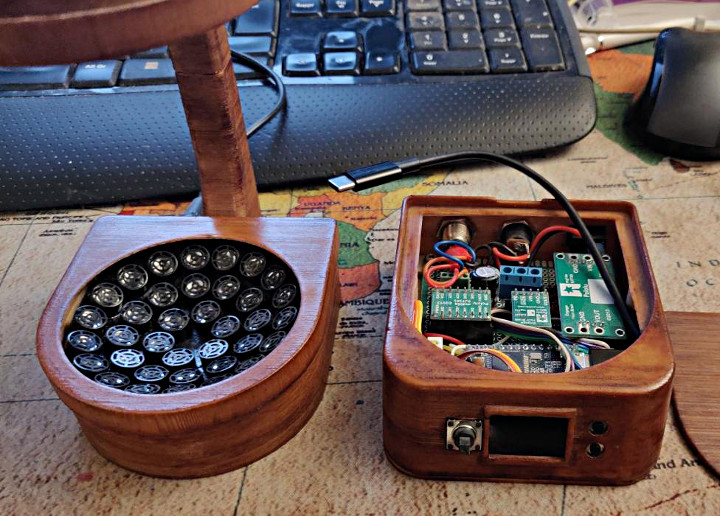 An acoustic levitator uses sound waves to levitate small objects, and until a few years ago […]
All Blog Posts »
We would love to show your Teensy-based project here.
Please post a new thread on this forum with at least one photo, a short description and your name or a nickname as you'd like to be known.