Recent Blog Posts
YouTuber James Bruton has made a self-balancing robot with motorized active suspension, inspired by Sonic the Hedgehog and Boston Dynamics. Bruton has published a three part video series about the project on his Youtube channel.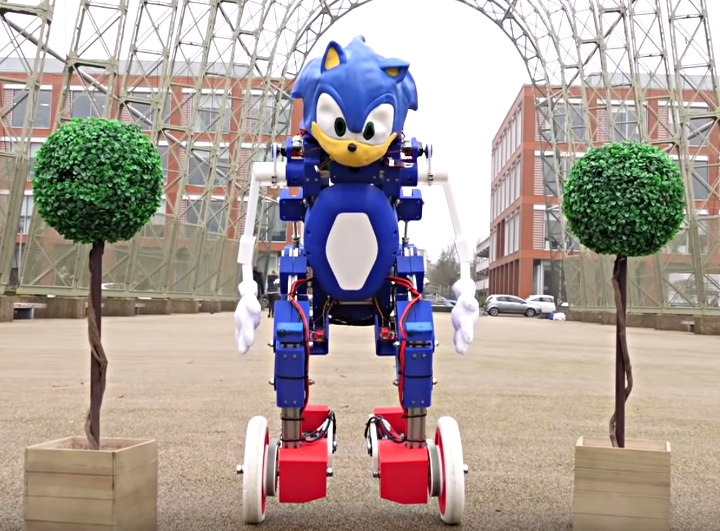 One of most interesting things about this build is the construction […]
Paul Hesketh used a Teensy 3.2 to make a physical MIDI controller that controls a software audio plugin called Kush Hammer EQ.


A VST plugin is a virtual synthesis add-on format used by Digital Audio Workstation (DAW) software on PCs. DAWs such as Ableton Live, Logic Pro […]
Lifeclocc is a Teensy-based electronic clock for your desk that counts down the seconds you (probably) have left to live.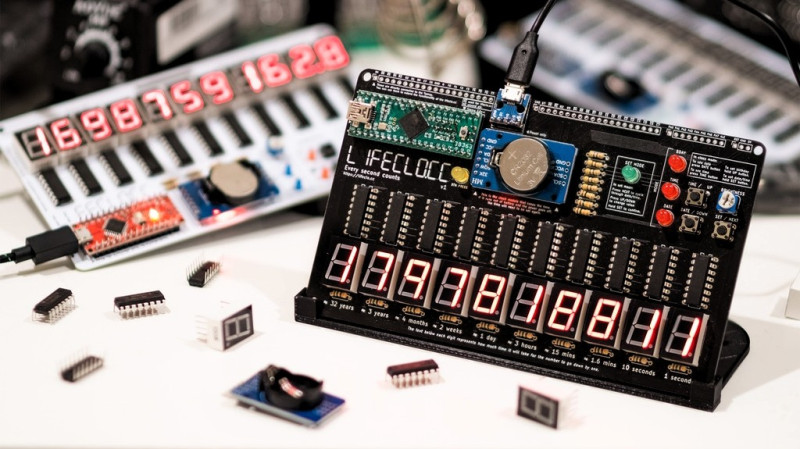 If you live to the age of 80 you live for 2.52 billion seconds, or 29,000 days. This Teensy-based clock reminds you of your looming mortality by displaying two […]
FinnBot has made an LED fake fur vest that uses a Teensy 3.0 and 470 LEDs to play beautiful animations.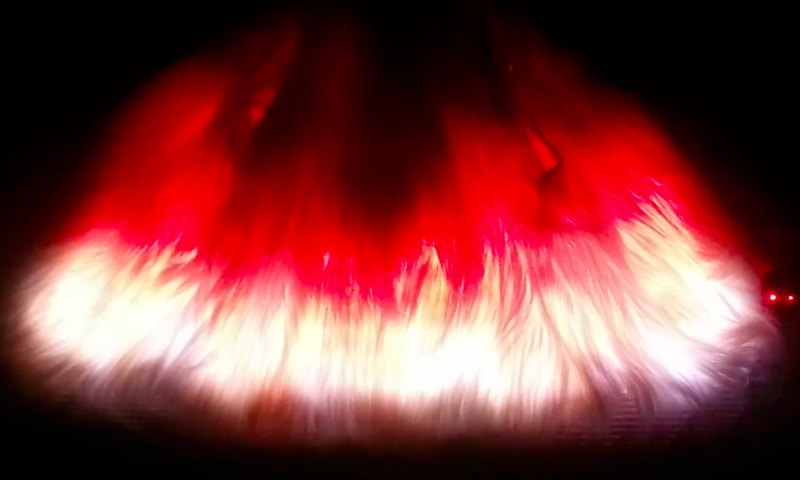 FinnBot combined a fake fur vest, over 15 meters of individually addressable LEDs and a Teensy to make this mesmerising wearable. The fur creates a very attractive diffusion effect for FinnBot's Processing animations, including the colorful ball example seen in the video above and this gorgeous flame effect. […]
Claudimir Lucio do Lago Ph.D. was part of a team at the University of São Paulo in Brazil that have made an unmanned remote control all-terrain vehicle that analyses volatile air compounds.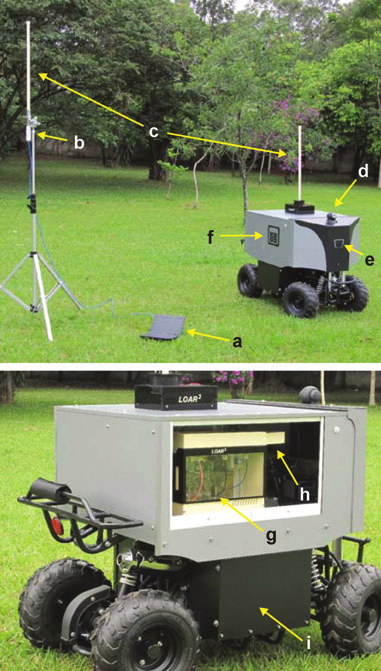 The team at the University of São Paulo made a remote control vehicle designed for Analytical Chemistry. The vehicle is designed to enter areas that could be dangerous for humans, then use the onboard sensors to […]
All Blog Posts »
We would love to show your Teensy-based project here.
Please post a new thread on this forum with at least one photo, a short description and your name or a nickname as you'd like to be known.