Recent Blog Posts
Rolf Hut made an awesome Anti-Hug Hat, or personal space protector, for Burning Man this year.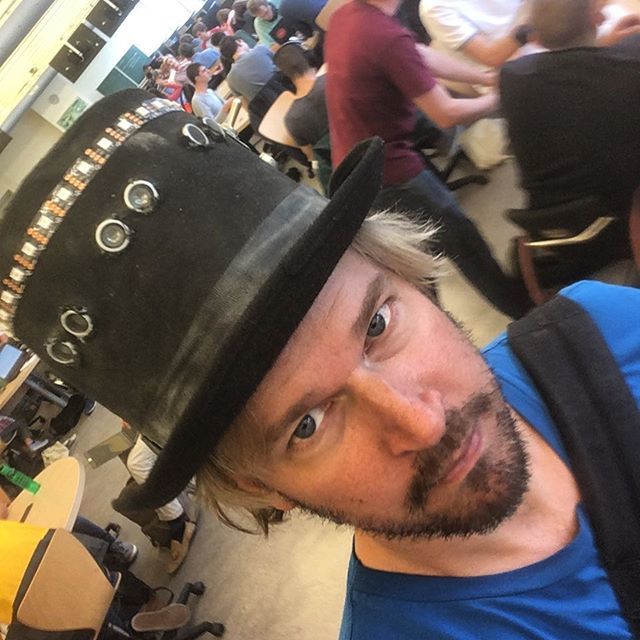 The Dutch scientist wanted to explore working with Teensys and APA102 LEDs – and wanted a way to try to avoid the typical American hug at Burning Man, so he […]
Rattus_Metallum made a cool DIY MIDI foot controller.
He needed something to control scripted chord progressions in Dreamfoot, an app for free-floating synth pad accompaniment and was inspired by the iRig BlueBoard, but wanted to dumb it down a bit.  He made use of a Teensy 3.2 microcontroller to interpret the switches and send MIDI data over USB. The code for the Teensy was posted by Liam Lacey at Ask.Aduio.
Alexander "Wolf" Griffen designed and built Squidartha, a beautiful interactive burn-bot for Burning Man.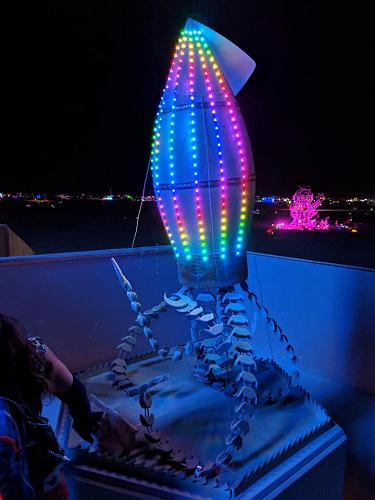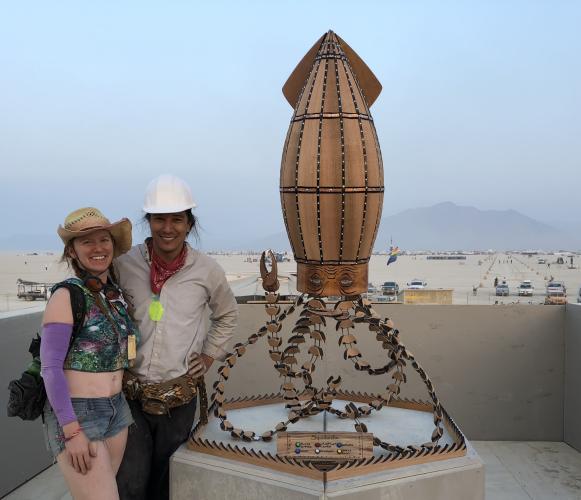 In response to Burning Man Arts request for proposals for Burn-bots to be displayed in The Man Pavillion, Wolf came up with the oceanic themed Squidartha.  He was inspired by the […]
Matthew Varas made an impressive GIF Playing LED top hat.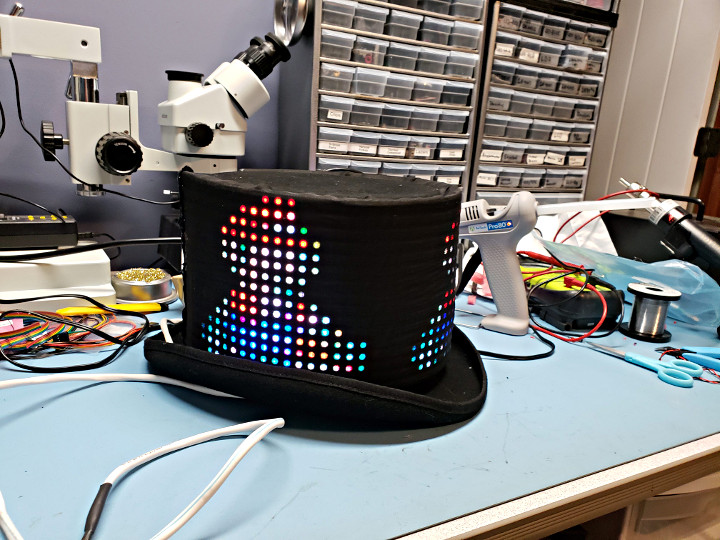 The project was inspired by a robotics competition.  Matthew is a mentor for the team an wanted show how to have some fun with engineering.  The hat uses 4 flexible 16×16 RGB LED panels, a Teensy […]
Max Elliot was part of Unfolding Humanity, an amazing art installation at Burning Man this year.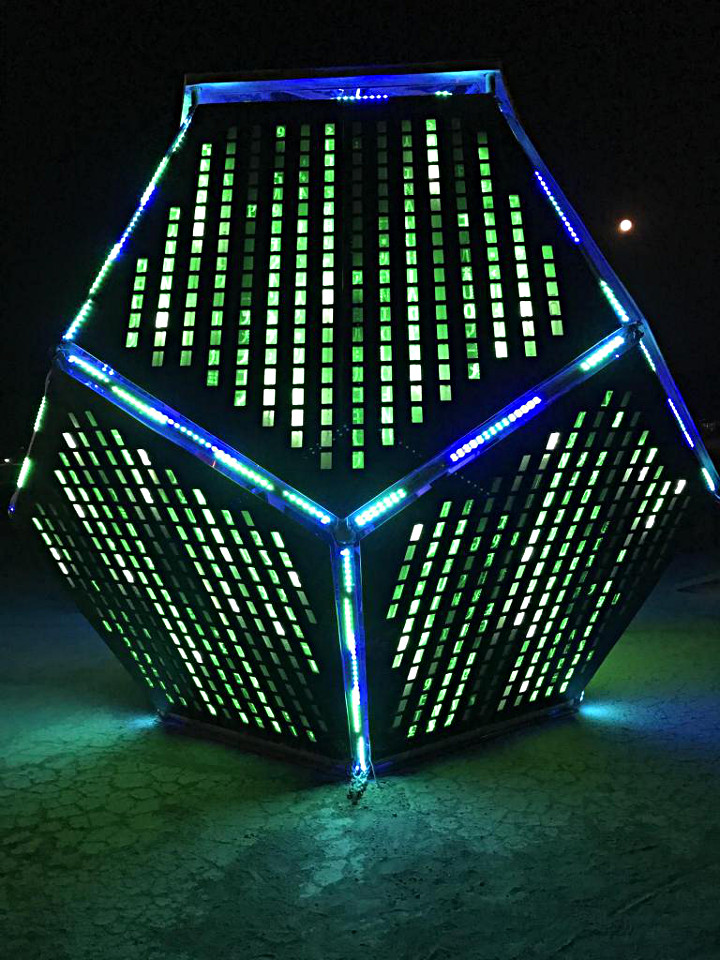 This project was built by a team at the San Diego Geometry Lab.  The sculpture is 10′ tall and unfolds to 40′ wide.  It features 26 Teensy 3.2s with […]
All Blog Posts »
We would love to show your Teensy-based project here.
Please post a new thread on this forum with at least one photo, a short description and your name or a nickname as you'd like to be known.