Berlin-based Brazilian artist and technologist Luiz Zanotello has made a kinetic artwork called A Habitat of Recognition, which reads and writes an ore made of iron and silica particles.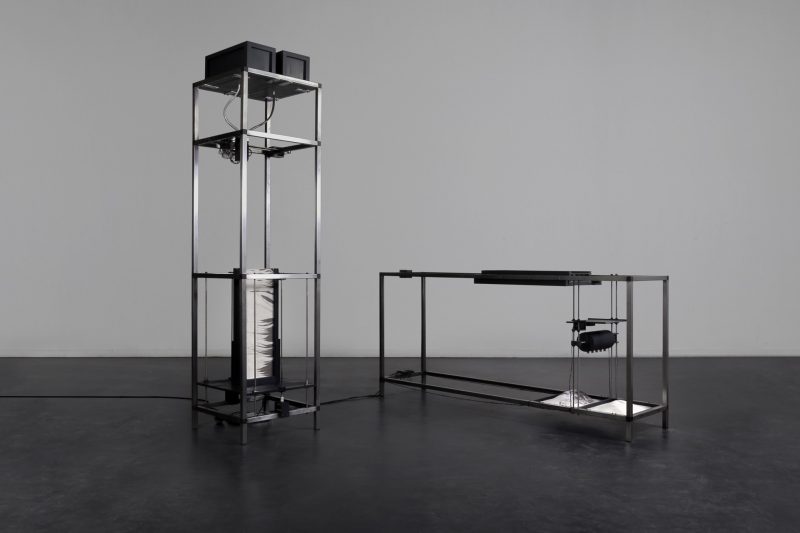 Luiz Zanotello is a Brazilian artist and designer based in Berlin. For his master degree in Digital Media at the University of the Arts Bremen, Zanatello created a work called A Habitat of Recognition. The artist explains that the work "enacts an infrastructural imaginary where an ore of granule particles (silica and iron) is written and read as a granular record".
The reading of the ore and writing of the record is realised by the sensing, sorting and separating of an ore made of a mixture silica (non-magnetic) and iron (magnetic). Zanatello says that this sorting mechanism "resembles the processes that occur on the sorting of vast landscapes into mineral ores."
A Habitat of Recognition is controlled with a pair of Teensy 3.1 boards, plus a number stepper and servo motors controlled with a Theremino driver board. The hardware and code used to create this artwork have been documented over on the Arduino website, and you can see more images, videos and read more about the concepts on Zanatello's site.
Image and video above from Ferreira Zanotello, L. G. (2017) A Habitat of Recognition. Full thesis available on his website.