Chris Rees has made the Megapixel Controller, a DIY pixel controller.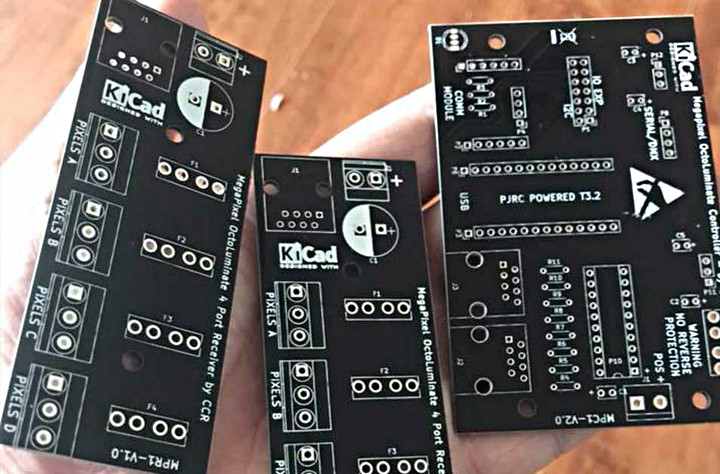 The MegaPixel  is a DMX controller host board.  It features 8 SPI feeds supporting up 32 universes or 5,440 pixels at at least 40 frames per second.  This controller is a great tool for your holiday light show,  LED stage shows, and more.
Code for the project is available on GitHub
The PCBs are a being made available on the MegaPixel lighting website.
Here's a great video of a holiday light show using the MegaPixel controller