Shapiro Audio have released the Skillet, a pro-audio MIDI controller built with two Teensy++ 2.0 boards. The Skillet is designed to be used with Avid Pro Tools.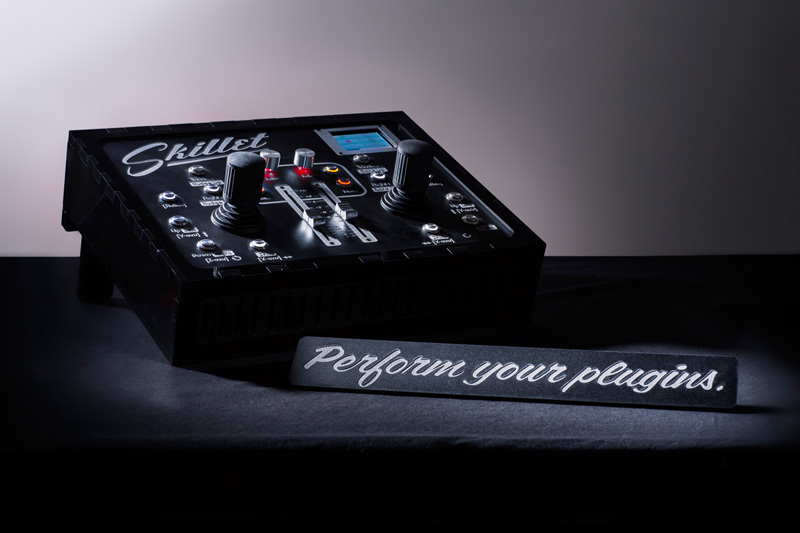 The Skillet was designed to to control plugins in your DAW in a less fiddly, more interesting way. The device's joysticks can control up to six parameters, and you can map them to any automatable plugin in Pro Tools. It also has dual touch-sensitive 100mm motorized faders and a nice-looking touchscreen menu system.
The Skillet uses two Teensy++ 2.0s: one to provide USB-MIDI output and convert all the control inputs into MIDI-based protocols, and the other to drive the touchscreen. If this sounds like something that would improve your audio production set up, you can get one on the Schapiro Audio website.