Maurent Donneaud made a fabric interface for music control.  The Musical Skins are a fabric interface that can be used to play music.  When the skins are draped over the body, interesting feedback modalities emerge.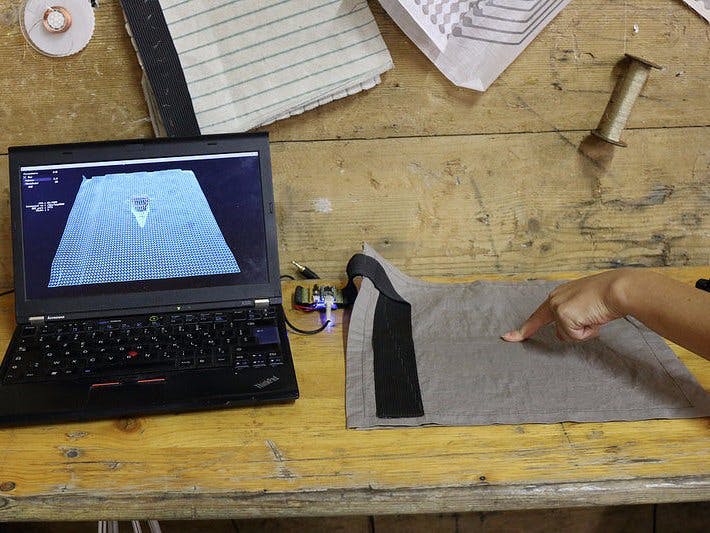 This video demonstrates a skin in action.
The skins are made from conductive fabric.  Detailed construction information can be found here.  The code for the project can be found on GitHub.
The skins can be programmed to play different roles – a drum kit, a lead instrument, or harmonics.  Different instruments are available on GitHub.