Monica Houston built these awesome flaming LED palm trees for her camp at Burning Man.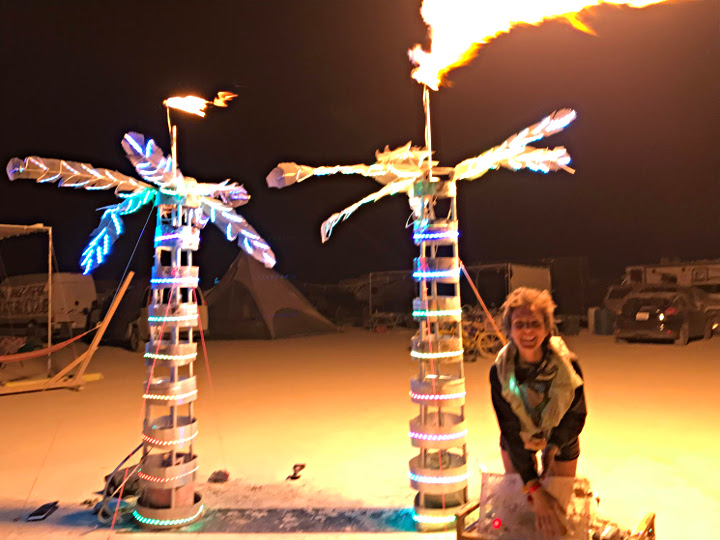 This was Monica's first fire art project.  Her motivation for the project was to impress her friends and having something fun to take to festivals and parties.  It was important that it be interactive so a control panel was made to allow people to generate poofs of flame.
Two controllers are used.  A Teensy 2.0 controls the propane valves and sends messages to a Teensy 3.2 animating 1200 LEDs in sync with the flames.  Complete source code is available on github.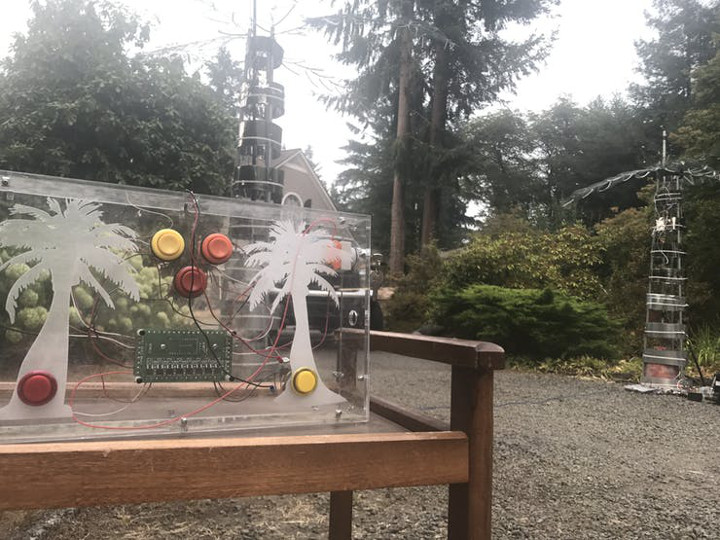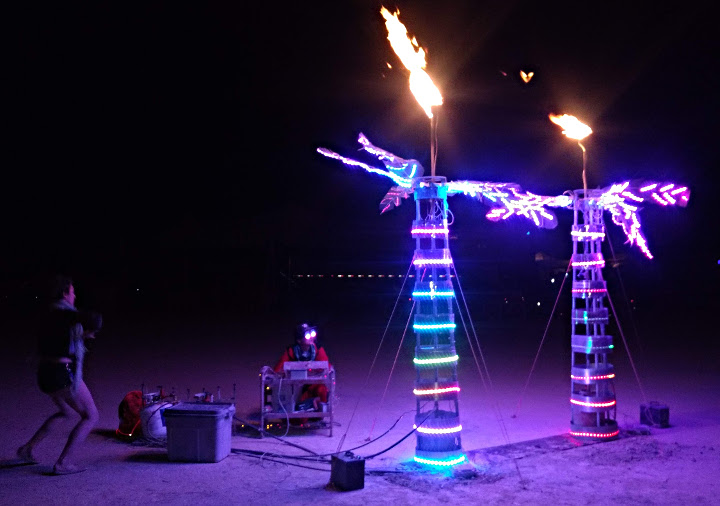 Check out this album for more photos and videos of the project