This project by Experimental Experience seamlessly syncs music to light using an LED pixel strip, a Teensy 3.2 and MIDI.
Experimental Experience has made an impressive music visualisation project that synchronises a strip of LEDs with music based on MIDI. The software synthesizer used in this project plays audio at the same time as sending USB MIDI data via USB to a Teensy 3.2. The Teensy then uses note on/off and pitch information to control the LEDs, with different colors assigned to each of the 12 notes.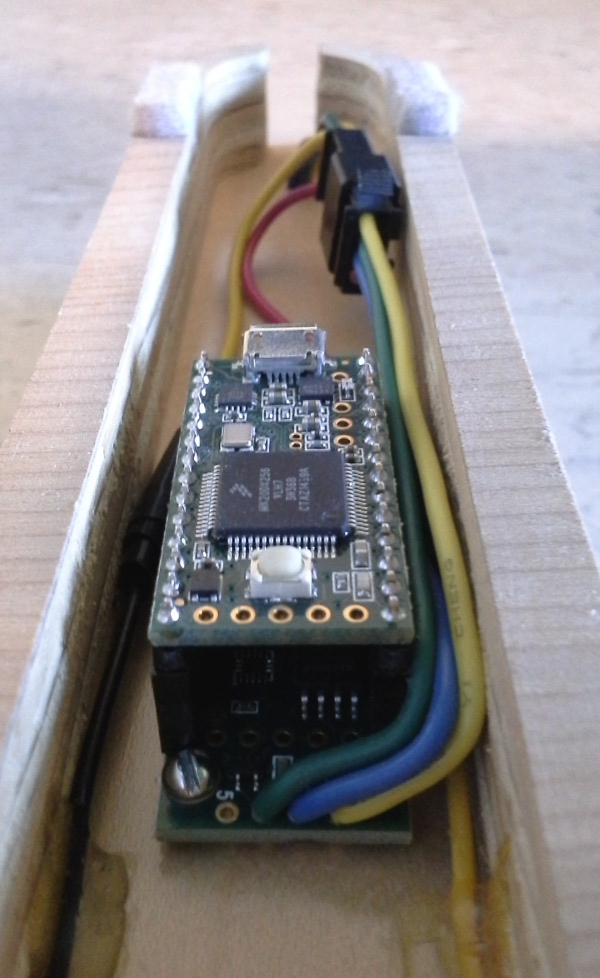 One of the extra special things about this project is how well documented it is. In a detailed, clearly-written article on their website, Experimental Experience provides a detailed tools and materials list, a guide to soldering and assembly, a guide to the software you'll need to use plus all the code needed to run the project. You can also see more examples of this project working on the Experimental Experience YouTube channel, or see below for their energetic visualisation of Flight of the Bumblebee.