Forum user Blackaddr developed a guitar audio shield .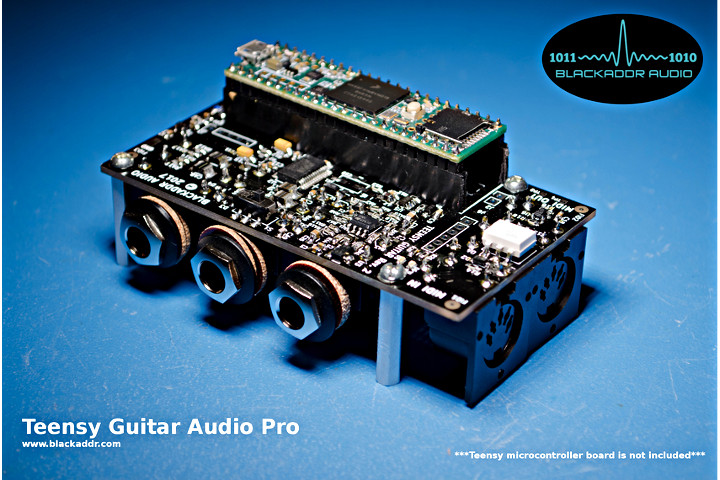 The TGA Pro is  stereo-sound capable and designed specifically for use with guitars providing an onboard preamp specifically designed for the wide range of voltages and impedances encountered when dealing with guitars, pedals and guitar amps. It also provides onboard MIDI connectors for use with the Arduino MIDI library, and optional external SRAM for additional data storage. This shield makes it very easy for musicians to add effects while playing guitar.
You can read about the board's development over on this forum thread.
In this video demo the only gear used is a guitar, the TGA, a MIDI expression pedal, and a tube amp.  The expression pedal is used to open the input to the SOS channel and feed in the same chord in two different octaves to get a nice blended background ambience.
Be sure to check out blackaddr's Tindie page for all the details on this shield.