Mike Mitchell (dundakitty of the forum) took an old RCA 118 radio and turned into a very classy looking MP3 player.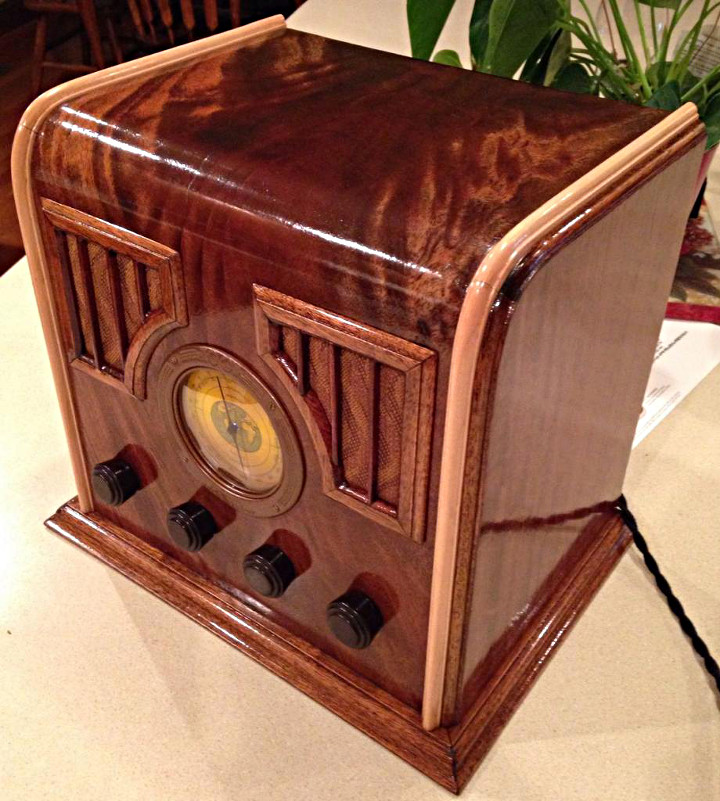 The radio was stripped down to it's chassis, retaining the original tuning dial and the knobs.  A couple of small speakers and a 20-watt stereo amplifier that are both controlled by a Teensy 3.6.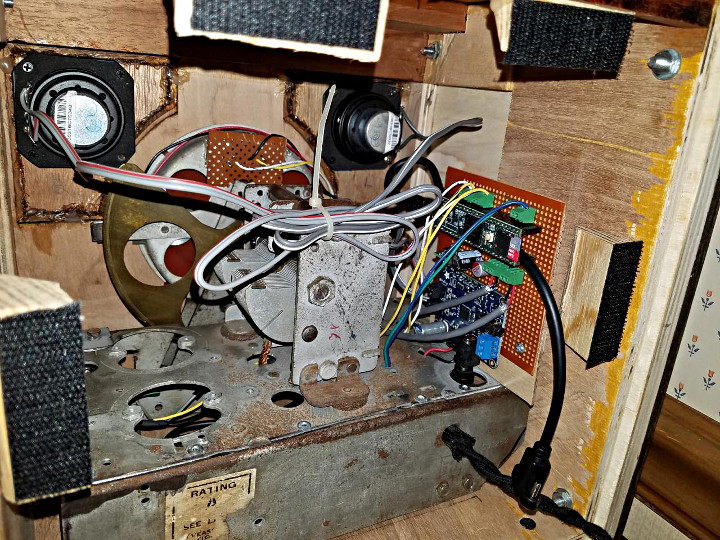 MP3 files of old radio broadcasts were collected and loaded onto a micro SD card.  The Teensy reads the capacitance of the tuner to randomly select a directory and file on the SD card to play.   The Teensy Audio Library was used to add a "hissing" sound between stations for an authentic old-time radio effect.  The project is housed in a beautiful, custom-made cabinet.