Forum user gi1mic has developed a low cost animated 128 x 32 display which can be used as a marquee for a full-sized MAME cabinet.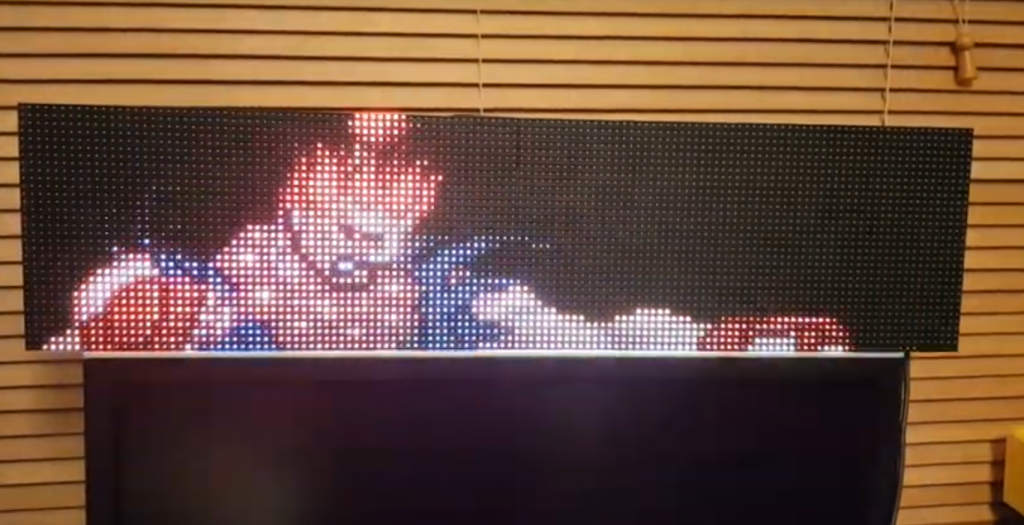 Gi1mic generously shared their source code which allows users to create the full 128 x 32 display or with some small changes use single panels or level up to a 256 x 32 layout. Instructions for assembling the hardware are also provided in the same repository.
Gi1mic used Teensy3.6 with the SmartMatrix library and SmartMatrixvV4 interface to create a simple command line protocol that allows users to browse the contents of the attached SD card, upload and download files using the ZMODEM protocol, change directories, display text messages and display animated GIF's on the attached LED panels. Users can upload any GIF with a resolution of 132 x 64 and see it faithfully animated across the panels.
MAME (or Multiple Arcade Machine Emulator) is a command-line application that documents and replicates the hardware of antique arcade cabinets through software, enabling users to play thousands of classic arcade games like PacMan, Galaga, and Bubble Bobble using their own hardware. A fourth release was just announced for the MAME software which you can can download via their website or you can keep up with the latest development on their Github.