Thomas Hudson and a group of people at the Oregon Museum of Science and Industry (OMSI) have gotten into the Halloween spirit early with this freaky shaking haunted mansion.  The house is made of cardboard with some miniature skulls, bats, and cats laser cut out of plastic.  Thomas added lightning and sound effects as well as making the house shake.  This spooky house is an awesome prop to kick off the Halloween season.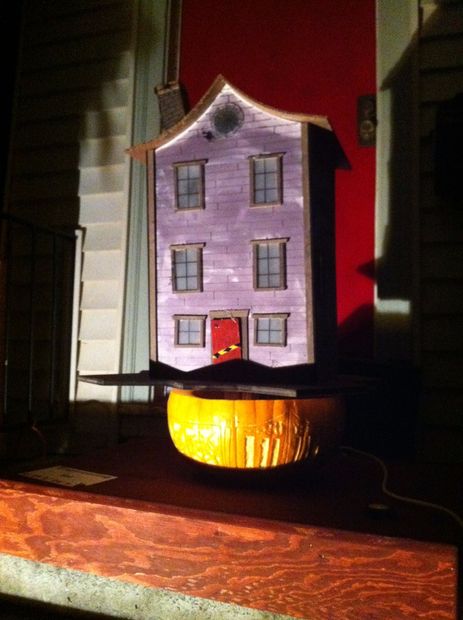 This video shows the mansion in action
Thomas has made the code available on GitHub.