Hardware hacker Trammell Hudson used a Teensy and a handful of components to control a mechanical 1930s Teletype machine.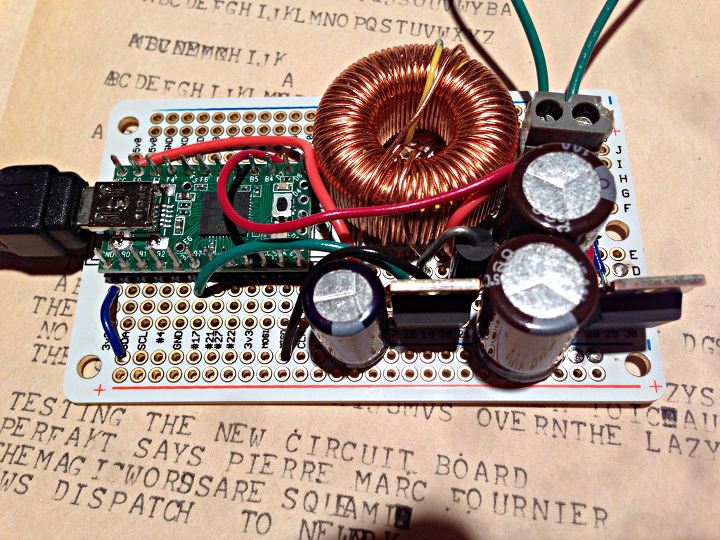 Teletype machines from the 1930s are beautiful mechanical objects. Trammell Hudson was able to control one from his laptop using a Teensy and a handful of electronics components on a protoboard small enough to fit inside an Altoids tin.
Hudson has published a blog post detailing his approach and also a Flickr gallery of the project, including many close up images of the beautiful vintage mechanical Teletype machine and videos of it in action. Hudson has also published the schematics and source code for this project on his website.
This project was completed by Hudson while he was a member of NYC resistor, a hacker collective in Brooklyn, New York. The collective was founded in 2008, making NYC Resistor one of the first hackerspaces founded in the USA. The space is open to the public for workshops and weekly open days if you're in New York and want to check it out.
Images by Trammell Hudson, shared under the CC-BY license.