Skintimacy is a hardware art and interaction project that measures conductivity between one lead player and four secondary players, triggering sounds or visuals that change with different amounts of touch.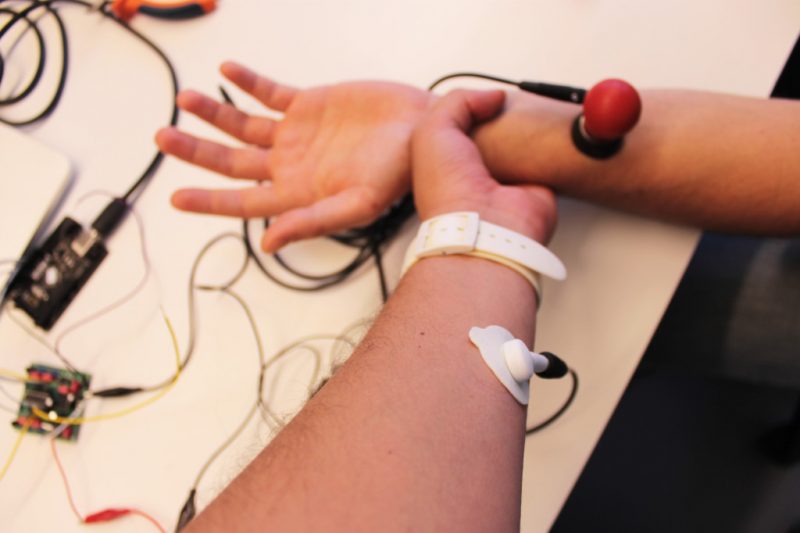 The Skintimacy MIDI Touch Instrument is a project by the creative coder and composer Sonia Paço-Rocchia. This project uses a Skintimacy boards and a Teensy to create a MIDI instrument that works with any music software. When the players touch each other you get a higher controller value, which allows you to trigger effects, distort sounds or play different notes.
You can browse a range of ways of using this technology on the Skintimacy project page, plus you can check out their website to find circuit diagrams, code, set up instructions and a way to request a Skintimacy kit.
Skintimacy is by design researcher Alexander Müller-Rakow in collaboration with the sound artist Oscar Palou.  The project is part of a larger research project from The Design Research Lab at the Berlin University of the Arts.