Not your run-of-the-mill webcam, Mike's photobooth uses a Canon DSLR camera and softbox lighting for superior quality photos.  The booth does preview, customization, printing, and can automatically upload to the internet, but is easy for anyone to use with a giant arcade button.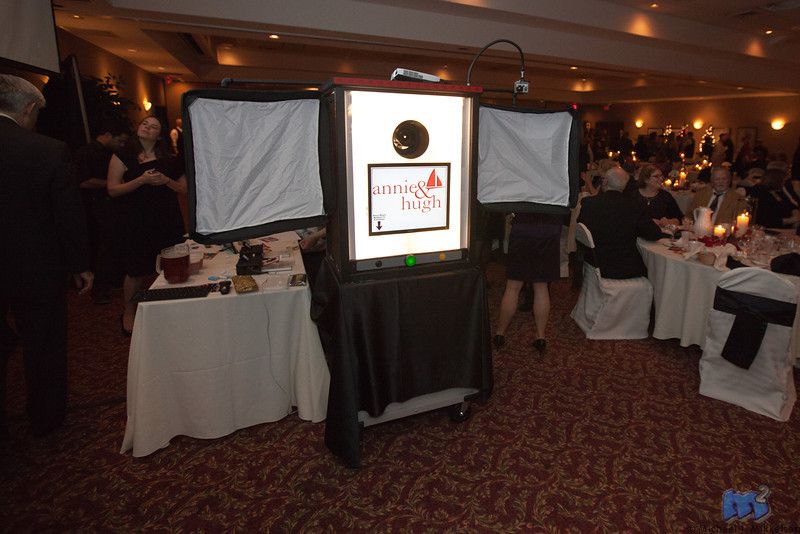 As the official photographer for a good friend's wedding, Mike decided he wanted an "open air booth" with built-in softbox lighting and could use a dSRL camera.  It also needed to be easy to use as the official photog he didn't want it to consume his time at the wedding.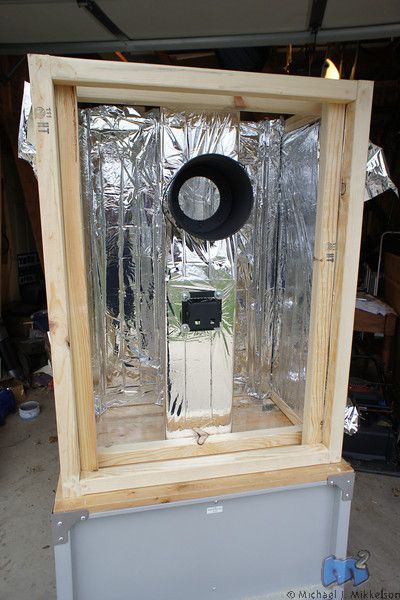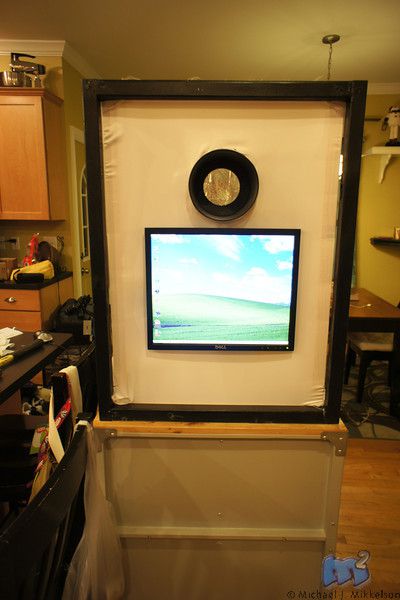 The photo booth is built on a rolling tool cabinet making it easy to cart around.  It runs the dSLR Remote Pro software on an old HP Pentium 4 2.8 Ghz computer.  A Teensy is used to add arcade style buttons to simulate keyboard shortcuts in the software to allow the user to switch between photo/video modes, start the image/video capture, and enable/disable the camera's live view.
Code for the project can be found on this blog page.