nlecaude put together a MIDI to DMX converter box.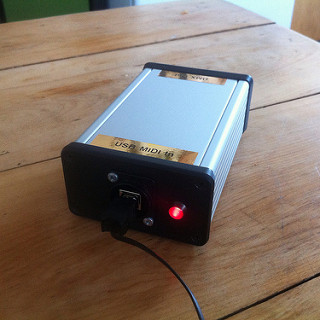 This cool box allows you to use MIDI notes, control change, and poly pressure to control DMX channels.  It can be plugged into pretty much anything – a computer, iPad, tablet, etc.
Code for the project can be found on GitHub.