Holger (C0d3man on the forum) posted details of some excellent synth projects that gets a powerful Dexed FM synth plugin running on Teensy.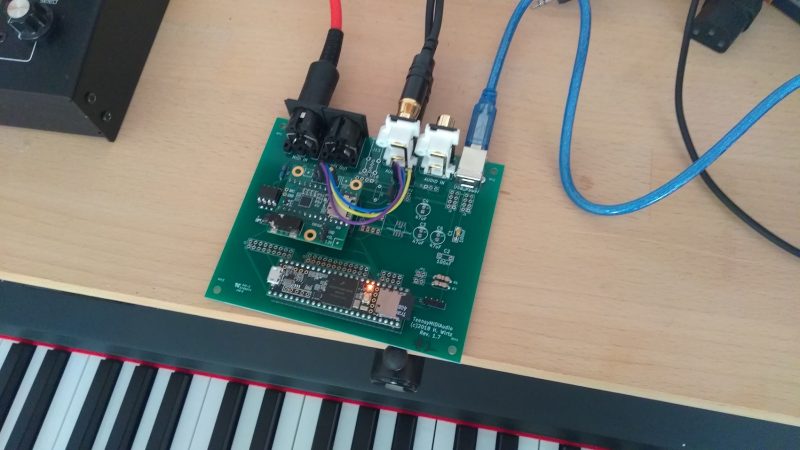 Holger combined a custom PCB with a Teensy and the PJRC Audio board to make a neat synth module that supports MIDI, both DIN and USB. Holger also ported multi platform, multi format plugin synth Dexed to this module.
Holger has published details of three separate audio projects that use this system, the Teensy MIDI Audio, MicroDexed and Micro MDAE Piano, all of which are Open Source Software and Hardware. You can listen to a recording of some of the sounds from MicroDexed and Micro MDAE Piano on Holger's website. You can also read more details about these projects on the PJRC forum and the Zynthian forum.