The Mano-Matic is a Teensy-powered 3D printed bionic hand, created by HandSmith.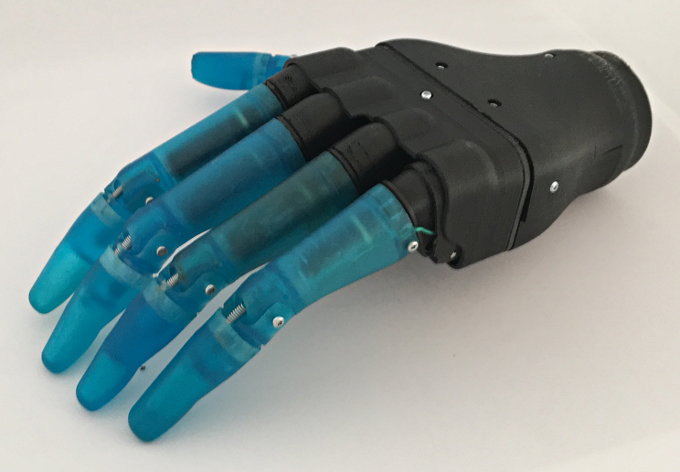 HandSmith, based in Virginia (USA), is a 501c 3 organization dedicated to producing affordable 3D printed bionic prosthetic devices. HandSmith is the brain child and passion project of software engineer Lyman Connor who works for General Electric as his primary occupation but in his off hours operates this remarkable not-for-profit dedicated to developing bionic hands for those who could not otherwise afford them.
Bionic hands can cost upwards of $45,000 USD—a figure which is especially staggering when considering additional costs of bionic limbs such as ongoing maintenance, replacement and medical check ups. Connor relies on a network of four SLA Formlabs 3D printers to develop the products using Formlabs's Tough Resin which is robust and durable enough to withstand ongoing use. Using this approach, Connor can create limbs at a fraction of the cost compared—up to 1/10th of the cost in fact as well as provide them for individuals whose insurance will not cover the expenses of a bionic appendage.