Sandro Grassia made Lilla, an neat, open source,  polyphonic MIDI expander.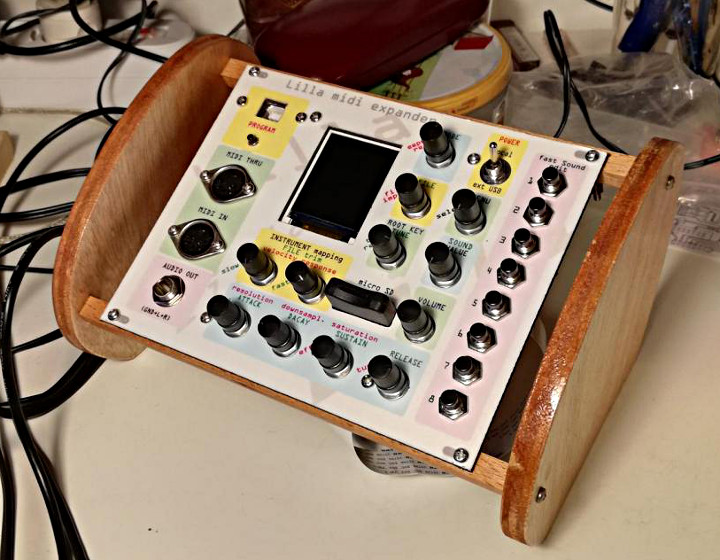 Lilla's controls features 12 rotary encoders and 8 pushbuttons and includes MIDI in, MIDI thru, and stereo out.  It can read files from and SD card as well as internal memory.
Additional details as well as code for the project can be found on GitHub.