Inspired by the Shruthi Synthesizer from Mutable Instruments, German maker and synth enthusiast Rolf Degen set out to create a small, portable, Teensy 4.1-based polyphonic synthesizer.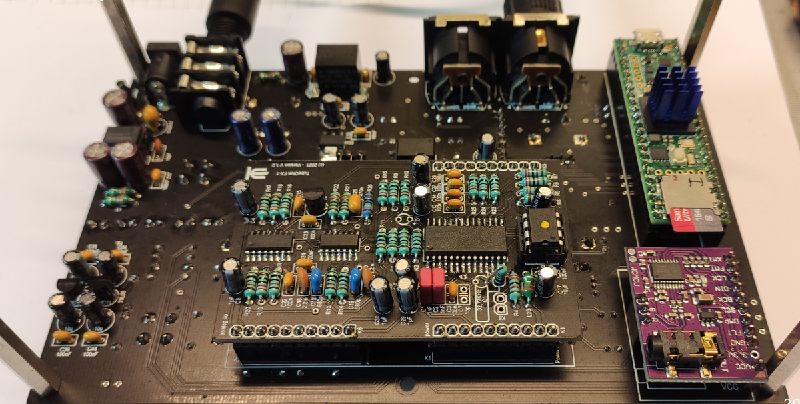 The entire journey is documented in a 10-page thread on our forums, and represents not only Rolf's quest to create his dream instrument, but also a great coming together of the Teensy community as folks jumped in to debug, optimize, and provide encouragement.
Rolf's Jeannie kit produces an incredibly sophisticated 8-voice polyphonic synthesizer, with 15 banks of 63 waveforms, a waveshaper for refining the sound further, and a multimode filter with low/high/band-pass functions. A built-in 16-step sequencer transforms the synth into a tiny groovebox, capable of producing entire tracks.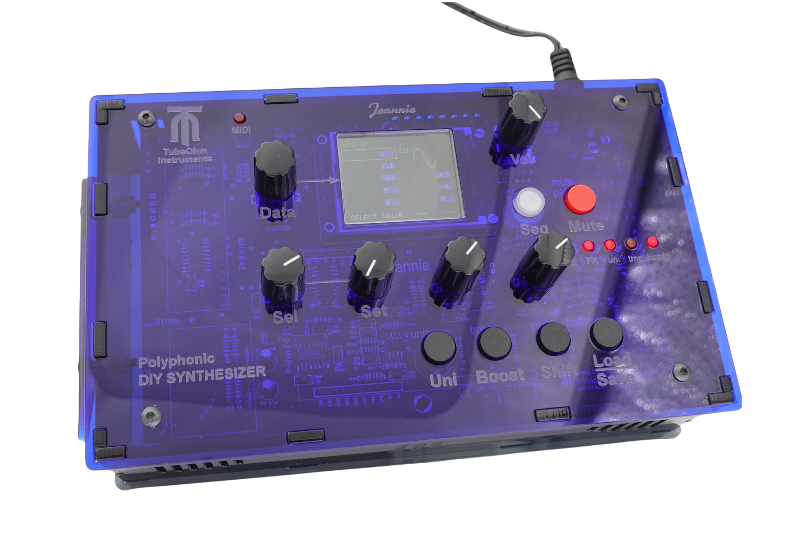 While the Jeannie is a DIY kit, the surface mount work is done for you, so users get the satisfaction of creating their own instrument without the chore of SMD soldering. Jeannie is available in small batches from Tubeohhm in Germany. Firmware and schematics can can be found on GitHub, while example tracks created with Jeannie are available  on Soundcloud, and Facebook hosts a user support group.