Giovanni Carrera build a LCD serial terminal.  This compact terminal us useful for quick viewing of serial communication and can be connected with to many different systems.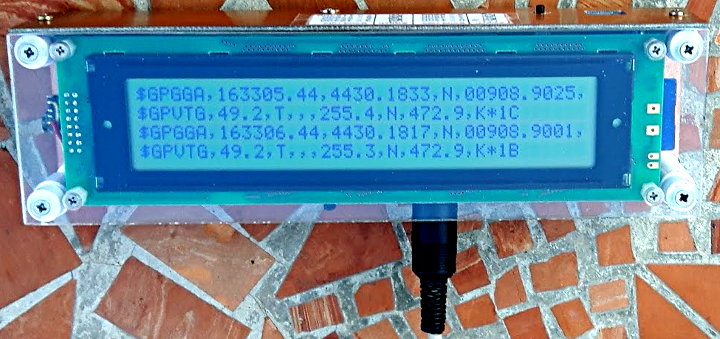 This photo shows viewing a GPS receiver output.
You can read a more detailed write of the project on Giovanni's blog.  It also includes a schematic as well as the code.