Artist and "fountaineer" Alexis Richter has created a water fountain that analyses music and synchronizes its movement and light.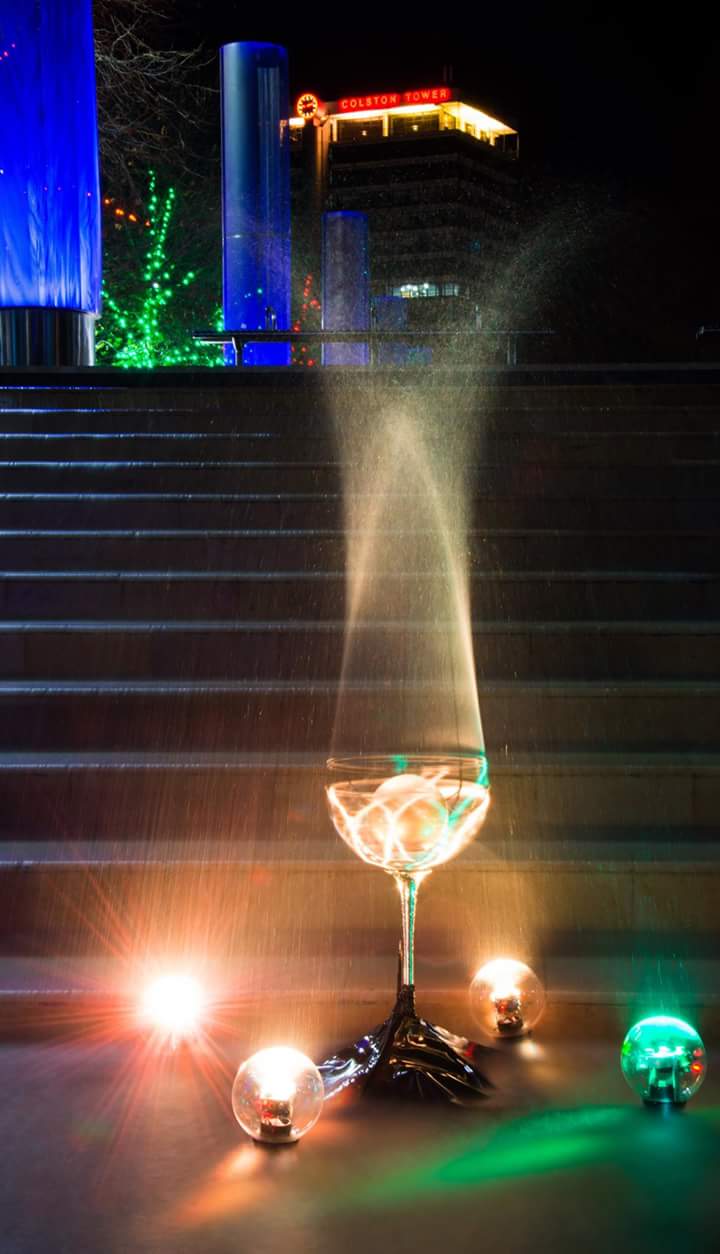 Richter's hardware analyses the music being played then uses that information to control the fountain's water pump and RGB LEDs. That gives him the ability to create colorful, kinetic displays of water synced perfectly to music.
The fountain has been on show at music festivals and public spaces all over the UK, including Glastonbury Festival and Boomtown. You can see more examples of it in motion on Instagram, and you can read more details or book it for your event on Richter's website.