Instrument maker and artist Greg Francke recently shared a project on Hackaday that uses binaural recording in combination with the Teensy audio library to produce a six channel wave synthesizer capable of generating "complex aural soundscapes."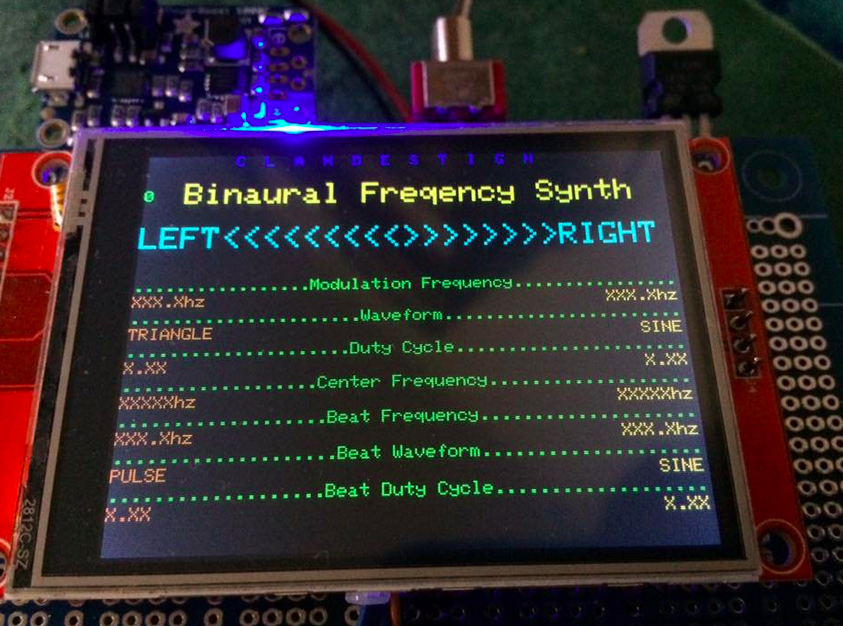 Binaural recording is a process that makes use of two microphones strategically located to create a 3-D stereo experience for the listener that replicates the experience of being in a room with a live sound performance.
The project features a TFT display GUI showing options for sound manipulation that include modulation frequency, waveform, duty cycle, center frequency, beat frequency, beat waveform, and beat duty cycle.
In his project posting on Hackaday, Francke mentions that his original plan for the synth was to use analog potentiometers for control but found that noise levels were too high leading him to scrap this feature.
Francke's blog includes many other projects which explore everything from J.G. Ballard-inspired robots to USB-powered "Tesla Stress Relief" devices.