Koka Nikoladze is a composer and DIY instrument maker who has made a project called Koka's Orchestra Interface (KOI), an experimental device that uses LEDs to communicate musical compositions to instrumentalists.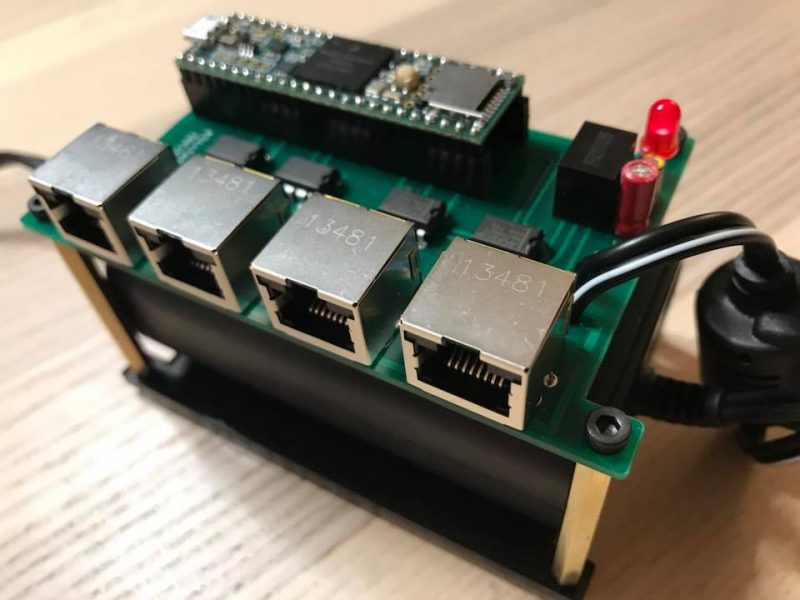 Koka Nikoladze uses Koka's Orchestra Interface (KOI) to compose live in front of an orchestra. He turns knobs and pushes switches on the KOI much like an analog synth, but instead of manipulating a sine wave he is sending instructions to human instrumentalists. The KOI uses a Teensy and LED lights to communicate the score in real time to up to 150 musicians via their note stands.
This experimental composition project was made as part of the Bebeethoven fellowship program, an initiative supporting innovation and radical thought in music creation as a way of celebrating the 250th birthday of Ludwig van Beethoven.