Nomblr turned her dad's Morse key from the 1950s into a USB keyboard.  This is a pretty impressive modernization of an old-time device.  It's even more impressive that this was her first foray into working with electronics.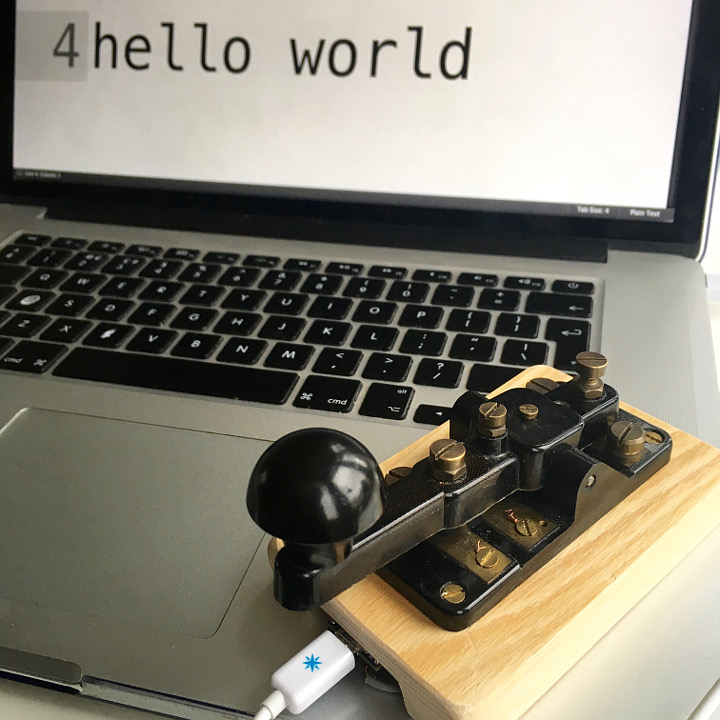 There is a bit of a write up on the project over on Hackaday.
The code for the project is posted on GitHub.