Audio Tutorial Extra Parts
| | | | |
| --- | --- | --- | --- |
| | AUDIO_TUTORIAL_LC | Parts for audio tutorial | $6.00 |
| | |
| --- | --- |
| Inventory Status: | In Stock |
| Last physical count: | Nov 2, 2023 |
This kit provides the extra parts used by the audio tutorial, which are not sold anywhere else by PJRC. If you already have a Teensy and other parts, and you've comfortable with soldering, this low cost kit can allow you to build the tutorial material at minimal cost.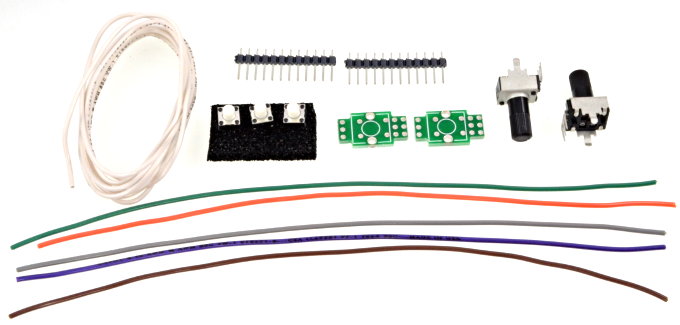 Includes: 3 pushbuttons, 2 pots, 2 sturdy pot circuit boards, header pins, breadboard wire, and extra wires for TFT display connection. Soldering is required to assemble some of these parts.
Does not include Teensy 3.2, audio adaptor, 14x1D headers, breadboard, 25K pot, microphone, SD card with sound files, TFT display, USB Micro-B cable, headphones, printed manual.
Breadboard Assembly Instruction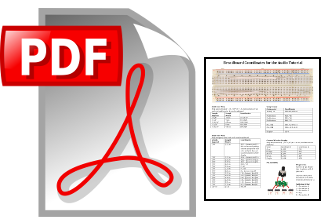 Step-By-Step Tutorial / Workshop Manual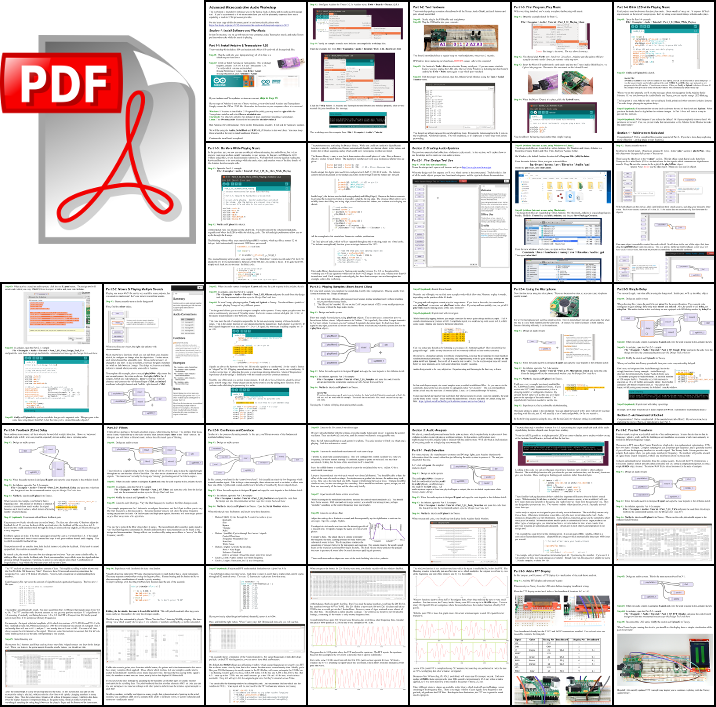 Download this PDF manual and print for easy reference while doing the tutorial.

Older copy of this manual for Teensy 3.2 is also still available.

Some basic experience with Arduino is recommended. No programming skill is assumed.

Typically 3 to 5 hours are needed to complete all this tutorial material, depending on Arduino experience and how much of the optional extra material and experimentation is pursued.
Video Walkthrough by Paul & Alysia
We recorded this demo of all the tutorial material. You can see every step quickly. Like a video game walkthrough, you can still learn and experience so much more from actual hands-on experience.
Virtual Workshops by Alex Glow
Alex Glow at Hackster.io recorded all the tutorial material live and unrehearsed. Alex's virtual workshop videos can give you a very authentic look at this tutorial experience.
Workshop History
http://dorkbotpdx.org/micro_audio_2015
https://hackaday.io/project/8292-microcontroller-audio-workshop-had-supercon-2015