USB Cable with 5-Pin Micro-B Plug
| | | | |
| --- | --- | --- | --- |
| Sold Out | CABLE_USB_MICRO_B | Standard USB Cable with 5 Pin Micro-B Connector | $4 |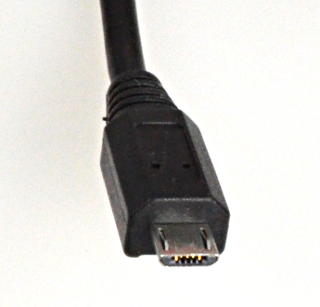 | | |
| --- | --- |
| Inventory Status: | Out Of Stock |
| Last physical count: | Sep 20, 2022 |
This standard USB 5-pin Micro-B cable is needed to connect Teensy LC or Teensy 3.2 to your PC or Macintosh.
Micro-B works with Teensy LC, 3.0, 3.1, 3.2. Micro-B does not work with Teensy 2.0 (requires Mini-B).
This cable is 4 feet (1.2 meters). It uses #24 conductors for the USB power, to enable projects using the maxium 500 mA USB current to work properly.