Pins & Socket for Teesny 4.1 Ethernet, 6 pins, 2 mm spacing
| | | | |
| --- | --- | --- | --- |
| | HEADER_SOCKET_3x2 | Pins (header) and Socket, 6 pins, 2 mm spacing | $0.60 |
Recommended Accessories: Pins 24x1 (2), Sockets 24x1 (2)
| | |
| --- | --- |
| Inventory Status: | In Stock |
| Last physical count: | Aug 11, 2023 |
These pins and socket are meant to connect Teensy 4.1 ethernet to a custom circuit board, which Teensy 4.1 is used with the normal sockets and pins.
They are sold together as a pair.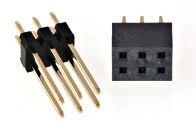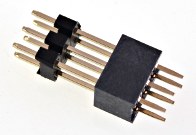 The socket is intended to solder to the bottom side of Teensy 4.1.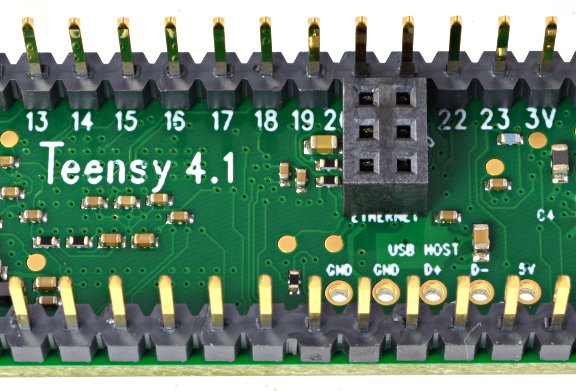 The mating pins are then soldered to your custom PCB.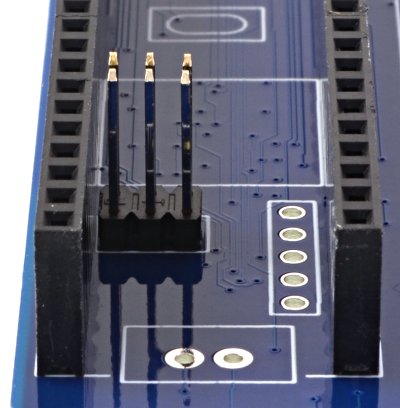 When Teensy 4.1 is plugged into the sockets, these 6 pins for Ethernet mate properly. The distance between the boards is approximately 11 mm.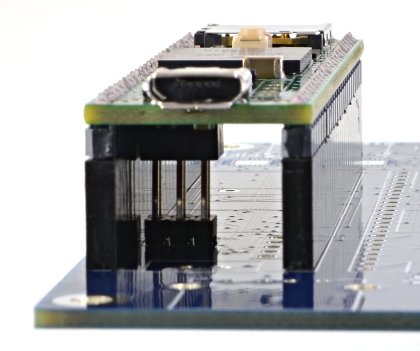 Dimensions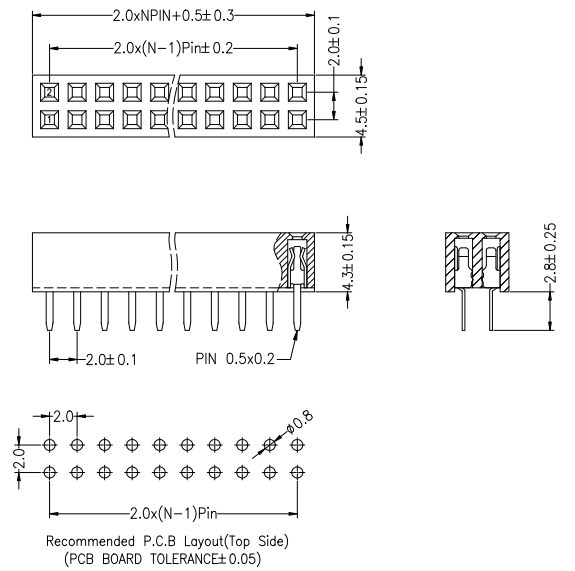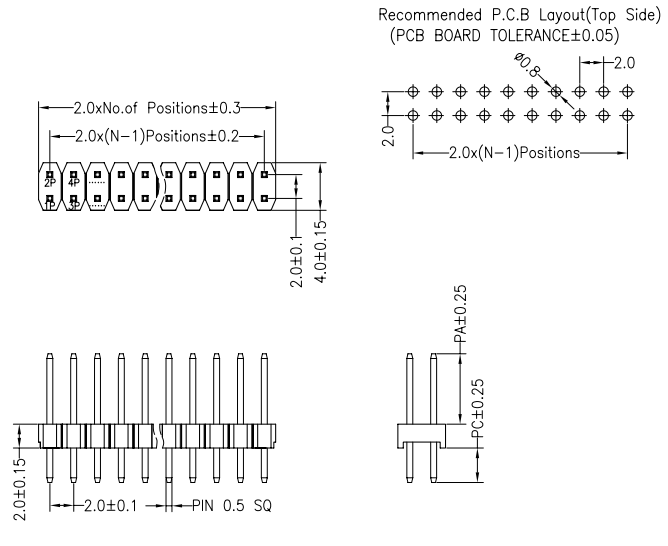 PA = 8.5mm
PC = 2.8mm
Overall Length = 13.3mm