Teensy USB Development Board
Discontinued
Use Teensy 3.2
TEENSY3
Teensy USB Board, Version 3.0
$17.95
| | |
| --- | --- |
| Inventory Status: | Out Of Stock |
| Last physical count: | Mar 10, 2017 |
Actual size is 1.4 by 0.7 inch
Update, September 2015: We recommend Teensy 3.2 for new projects. Version 3.0 is not recommended for new designs. Version 3.2 is functional replacement for 3.0, with far more memory and extra features.
The Teensy USB Development Board is a complete USB-based microcontoller development system.
Version 3.0 features a 32 bit ARM processor.
All Teensy boards are shipped assembled and fully tested.
Teensy 3.0 boards made after 2015 are green with gold plating, not black with tin plating as shown below.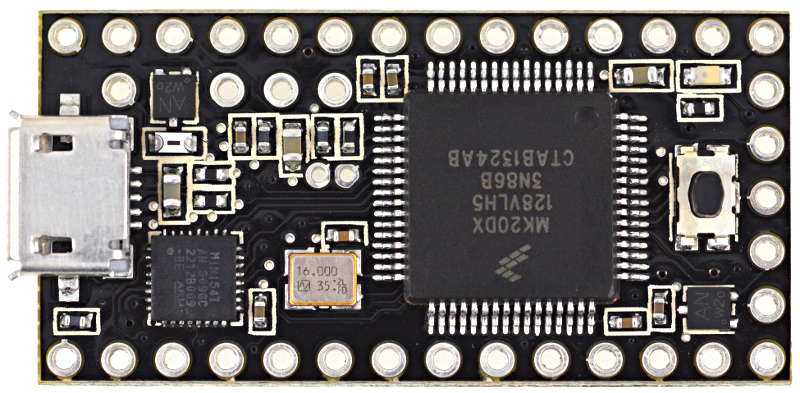 Back Side: