Teensy®++ 2.0 Development Board
| | | | |
| --- | --- | --- | --- |
| Discontinued | TEENSY++ | Teensy++ USB Board, Version 2.0 | $24 |
Update, July 1, 2022: A few final Teensy++ 2.0 may still be in stock at Tinkersphere
Update, March 29, 2022: The leftover cosmetic flaw Teensy++ 2.0 without pins have all sold.
| | |
| --- | --- |
| Inventory Status: | Out Of Stock |
| Last physical count: | Sep 7, 2021 |
The Teensy++ USB Development Board is a complete USB-based microcontoller development system. Only a standard Mini-B USB cable (sold separately) is needed to connect to a PC or Macintosh.
This version has solder pads for all I/O signals. The Teensy is also available with the header pins to plug directly into a solderless breadboard.
All Teensy boards are shipped assembled and fully tested.

Teensy++ 2.0 is discontinued. PJRC has no plans to manufacture more Teensy++ 2.0 boards. 32 bit Teensy boards are recommended for new projects.
Pins
Teensy++ 2.0 has a total of 44 input/output signal pins. 36 are easily accessible when used with a solderless breadboard.

This pinout reference card comes with Teensy++ 2.0.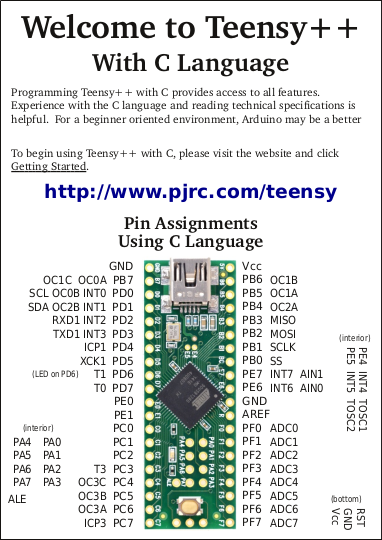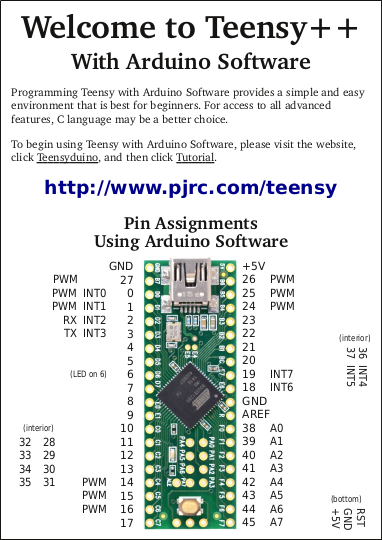 Pinout Card Files: Front Side (PDF) / Back Side (PDF)
Technical Information
Dimensions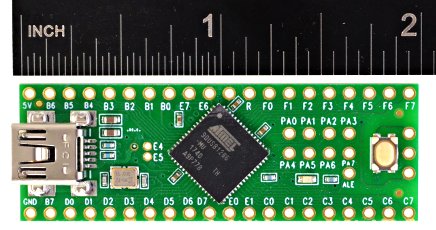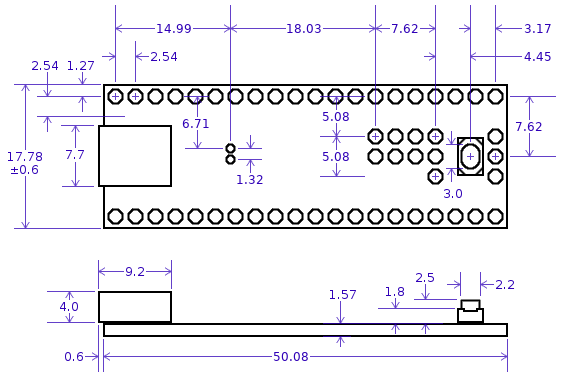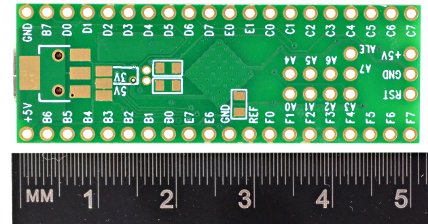 Schematic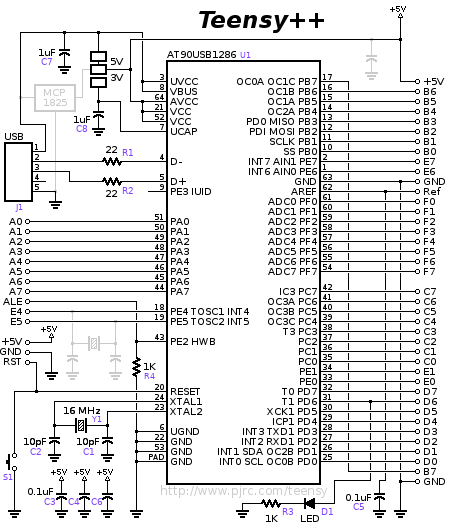 Component Locations