Eagle Libraries
Update: Constantin has created several Teensy 3.0 parts for Eagle

Update: "kam42" posted an eagle library for the MK20 and MINI54 chips.

Update: Russell Nelson is working on symbols for GEDA.

Update: Matt Barnett sent files for Teensy++ on KiCAD.

Tamir Emran created this new library which fixes the hole size problems: eagle_lib_teensy_tamir_emran.zip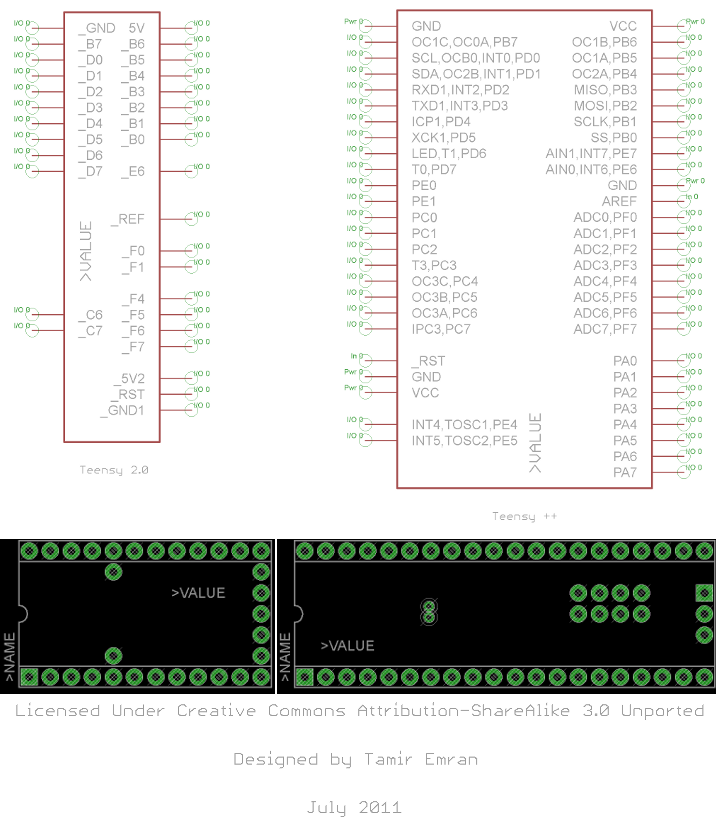 Mark Gross created an Eagle library for the Teensy++ for his line following robot project.
The file can be found on bitbucket or eagle_lib_teensy-libs.zip.
Mark would like your feedback: "I think it should be reviewed again, But I think its mostly correct." Please email Mark at markgross at thegnar dot org if you use his library.
Clint Fisher also created a library for the Teensy 2.0, eagle_lib_teensy_clint_fisher.zip. Caution: the hole sizes on this library have been reported too small for header pins, which usually require at least 0.038 inch / 0.97 mm diameter.
Wanted: any other info Eagle users might find useful...
Drawings & CAD Files
John Steensen created this Teensy++ 2.0 CAD File: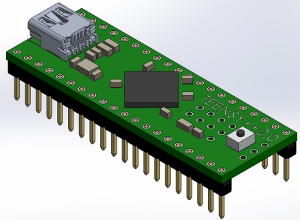 Arron (bringfire) posted a 3D model for Teensy 3.2: