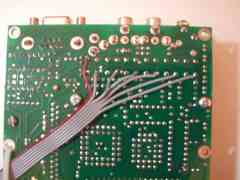 The ribbon cable connections for the external buttons.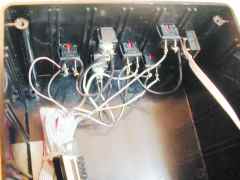 The external buttons. (Halfway through, I realized I could've soldered all the ground connections to a common point at this end, as well. Dang.)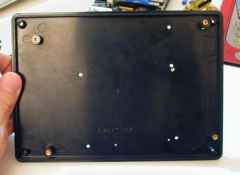 The bottom of the case, with extraneous holes from previous attempts to mount the drive.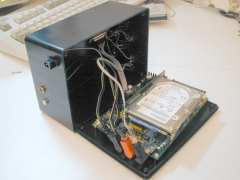 The board, with its external hookups. I used external hookups mostly because, as a klutz, I feared having anything on the board actually protruding outside the case where I might drop something on it.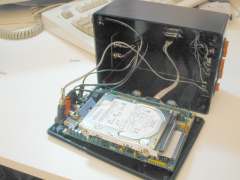 I'm sure the external hookups do nothing to enhance the signal quality, but it mostly lives in my car, which is pretty noisy anyway.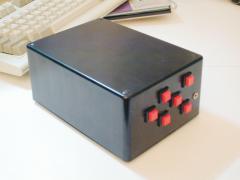 The finished product... I predict many delays if I ever try to get it through airport security. "But it plays music!" "Just step over here, sir..."