Filter ASIC

Main Page

Project Spec

CMOS Layout
The "Decimator" Chip Layout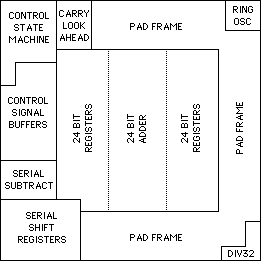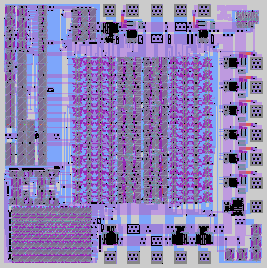 This layout preview image is also available in medium, large, and huge sizes.
Please understand this is a VERY OLD design, from 1993. It was fabricated using a 2 micron (2000 nm) silicon process.
Files to Download


These layout files are in the public domain. They may be copied and used without any restrictions. Attribution is not required.
These files are provided "as is", without warranty of any kind, either expressed or implied, including, but not limited to, the implied warranties of merchantability and fitness for a particular purpose.